Reading Time:
3
minutes
One of the great things about this site is that people often bring products or research to our attention that we otherwise might have missed. This occurred yesterday in the comments section of Peter's recent post on Acai berry scams, when one of our readers brought up the use of Human Chorionic Gonadotropin (HCG) in the treatment of obesity. The website that we were provided smacks of weight loss gimmickry - notably the promise of an obesity "cure" and "near 100% success rate", but we thought it best to review the evidence before making a judgement one way or the other.
The use of HCG to treat obesity was first suggested by ATW Simeons in a 1954 Lancet paper. He reported that injection of HCG resulted in rapid mobilization of body fat stores and induced feelings of well-being. He also claimed that HCG reduced weakness and hunger during very low calorie diets (500kcal/day) and that HCG treatment could be used to prevent the protein and vitamin deficiencies which are a frequent side-effect of such low caloric intake. Finally, he suggested that HCG could be used to successfully treat a range of ailments ranging from diabetes and gout to ulcers and skin diseases. However, it is important to note that no actual study was performed - these were just subjective observations. Naturally, Simeons' observations spurred actual research into HCG.
Unfortunately for Simeons' pet theory, the vast preponderance of studies examining the effectiveness of HCG in the treatment of obesity found absolutely no effect. For example, a 1976 paper in the Journal of the American Medical Association performed a rigorously controlled, double-blind crossover study examining the effects of HCG on weight loss in obese individuals undergoing very low calorie diets. In a double-blind study, neither the patient, nor the physician, knows whether the patient is receiving HCG or a placebo. What were their results? Both groups lost a significant amount of weight (not surprising given subjects were only consuming 500 kcal/day), however there was no difference in weight loss between the HCG and placebo treatments.
However, sites which promote HCG such as the HCG Diet Info Blog claim that it doesn't matter if there was no difference in weight loss - HCG promotes fat loss, and preserves muscle mass. So both groups might have lost the same weight, but the HCG group might have lost more fat, and preserved more muscle than the other group. Luckily, the above paper examined this possibility as well, and report that there was no difference in fat loss between the HCG and placebo treatments. So, this study strongly suggests that HCG does not enhance fat loss, nor does it preserve muscle mass.
Ok, that's only one study, and to be fair there is one study by Asher and Harper which suggests that HCG might have some effect on weight loss. However, that is the only well designed study to show such a link, while numerous other studies have shown conclusive evidence that HCG does not enhance weight loss, reduce hunger, or increase the sense of well-being. For example, a meta-analysis in the British Journal of Pharmacology examining all of the research on HCG concluded that:
"there is no scientific evidence that HCG is effective in the treatment of obesity; it does not bring about weight loss or fat redistribution, nor does it reduce hunger or induce a feeling of well-being."
That's not all. An editorial by John Ballin and Philp White in the Journal of the American Medical Assocation titled "Fallacy and Hazard" claims that "no rational basis exists for [HCG] use in weight reduction, except as placebo". Further "Weight loss under the Simeons regimen can be attributed solely to the semistarvation diet that is required", a diet which is so restricted as to raise safety concerns. Finally, they claim that way that Simeons weight clinics are run "pose serious questions for physicians who participate in them".
But if the evidence clearly suggests that HCG is completely useless in the treatment of obesity, why is HCG so popular? Well, it may have something to do with its inclusion in Kevin Trudeau's book "The Weight Loss Cure", which has been dissected by Dr Yoni Freedhoff and others in the past. For those of you who don't know Kevin Trudeau from late-night infomercials, watch an excellent piece by 20/20 here.
Interestingly, the best argument against the use of HCG therapy actually comes from the companies which peddle the product. For example, the disclaimer on the website of TrimYou, a company that certifies and promotes weight loss clinics adhering to the original Dr Simeons Diet Protocol reads thusly: " The FDA has not approved HCG Therapy to lose weight. HCG HAS NOT BEEN DEMONSTRATED TO BE EFFECTIVE ADJUNCTIVE THERAPY IN THE TREATMENT OF OBESITY. THERE IS NO SUBSTANTIAL EVIDENCE THAT IT INCREASES WEIGHT LOSS BEYOND THAT RESULTING FROM CALORIC RESTRICTION, THAT IT CAUSES A MORE ATTRACTIVE OR "NORMAL" DISTRIBUTION OF FAT, OR THAT IT DECREASES THE HUNGER AND DISCOMFORT ASSOCIATED WITH CALORIE-RESTRICTED DIETS."
Enough said.
Read more from the original source:

Human Chorionic Gonadotropin (HCG) for Fat Loss: "Fallacy ...
Contact Us Today For A Free Consultation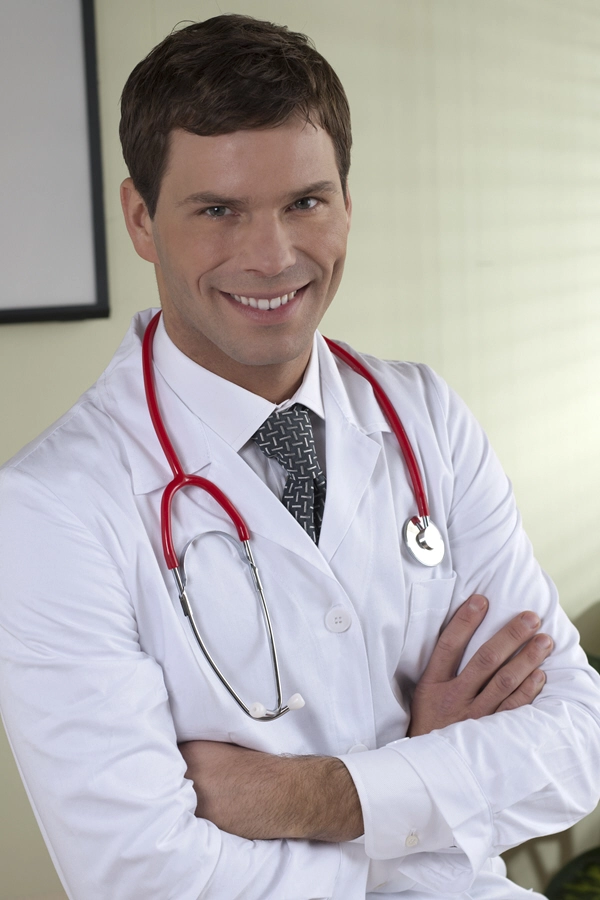 Word Count: 847