Lipocine Inc. (LPCN) may have a massive hit on its hands with the first swallowable oral testosterone treatment.
Oral testosterone could revolutionize the testosterone
market because users usually have to inject themselves or use a gel that absorbs through their skin.
The problem with these two delivery methods is that they are inconvenient and may transfer to women and children.
These issues may deter potential users.
The investment firm Canaccord Genuity sees a significant upside here.
The company's Corey Davis and Lidia Liu initiated coverage of Lipocine with a Buy rating and assigned it a $15.00 price target.
If the firm is correct in its assessment, then Lipocine shares could rise more than 80% if the outcome expectations live up the scenario outlined in this analyst call.
The way the firm arrived at the target price of $15.00 was a discounted price-to-earnings (P/E) valuation, applying a multiple of 20 to the 2021 earnings per share target $2.06, and then cut by 20% for five and a half years.
The potential risks to this analysis include failure to gain FDA approval, to find a partner or to sell the company.
Canaccord Genuity's analyst Corey Davis said:
"Lipocine is on the verge of being the first company to have an FDA-approved oral pill of testosterone for male hypogonadism.
Currently, testosterone replacement therapies (TRT) exist as gels, patches, injectables, and in buccal and intranasal forms.
While gels are the most popular approach, they carry the risk of transference to women and children; hence a Black Box warning on the labels.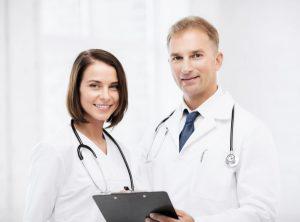 Prior attempts to develop an oral have all failed because testosterone has inherently low bio-availability and the first-pass metabolism can lead to liver toxicity."
There are four outlined reasons that the analyst call shows why Lipocine's LPCN 1021 has overcome these barriers:
It met FDA-guided Phase 3 endpoints
It has convenient twice-daily oral pill dosing
Its safety profile is immaculate
It has minimal effects on food
Lipocine shares were up about 5.5% at $8.50 in late morning trading on Tuesday.
Its 52-week range is $2.70 to $11.33, but the market cap is a mere $143 million.
Reference
Contact Us Now
Word Count: 355