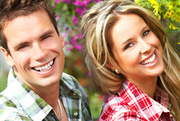 By RTT News, February 06, 2014, 04:59:00 AM EDT
(RTTNews.com) - Repros Therapeutics Inc. ( RPRX ) announced the outcome of its previously announced meeting with the FDA regarding the Androxal Phase 3 data requirements for an NDA in the treatment of secondary hypogonadism.
The company said it expects to maintain its timeline for submitting an NDA prior to the end of 2014. This submission will include studies ZA-304 and ZA-305 which were initiated in January 2014.
Following the meeting, the company said it understood that the safety of Androxal will stand on its own merits during NDA review and no additional safety assessments are currently planned prior to NDA submission.
The FDA requested additional background information regarding the endpoints that the Company will use to confirm maintenance of fertility by semen assessments in studies ZA-304 and ZA-305.
The company said ot plans to provide this information promptly to the FDA and while doing so to continue enrollment of ZA-304 and ZA-305 without interruption.
For comments and feedback: contact editorial@rttnews.com
Read more here:
Repros Meets With FDA To Discuss Data Requirements For Androxal
Word Count: 182