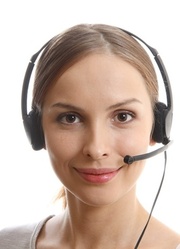 Repros Therapeutics Inc. 's ( RPRX ) share price surged 15.8% after its meeting with the U.S. Food and Drug Administration (FDA). The meeting was held to discuss phase III data requirements to file a New Drug Application (NDA) for its secondary hypogonadism candidate, Androxal.
We remind investors that the company had received guidance from the FDA related to the Androxal development program in Oct 2013. In view of the guidance, Repros delayed the regulatory submission from the previously expected timeline of mid-2014.
Following the meeting, the company came to the conclusion that no additional safety studies would be required to support the NDA submission of Androxal. The safety of Androxal will stand on its own merit during NDA review.
Repros is on course to submit the NDA to the regulatory body as per its earlier plan of end 2014. The NDA submission will include two head-to-head studies - ZA-304 and ZA-305 - which commenced in Jan 2014.
Repros noted that the FDA has requested for additional information about the endpoints it would use to confirm the maintenance of fertility by semen assessments in the two ongoing studies. Repros will provide this information to the FDA shortly without interrupting the enrolment process for ZA-304 and ZA-305.
Both these studies (ZA-304 and ZA-305) are not under the FDA's Special Protocol Assessment (SPA) program. The two identical, 17-week, double-blinded, placebo controlled studies will compare the safety and efficacy of Androxal with a testosterone replacement therapy (topical gel) in restoring and maintaining testicular function. Both studies will enroll 120 men each. Top-line data from the studies are expected by Oct 2014.
The meeting also delved on the significance of head-to-head comparisons along with the importance of showing that Androxal does something in a positive manner that testosterone products fail to do. No interactions took place on studies - ZA-301 and ZA-302.
Repros reported encouraging top-line data from two phase III studies -- ZA-301 and ZA-302 -- which evaluated Androxal for secondary hypogonadism in 2013. Both ZA-301 and ZA-302, conducted under the FDA's SPA program, had met their respective primary endpoints.
Repros currently carries a Zacks Rank #3 (Hold). Androxal is the most advanced candidate in the Repros pipeline. We expect investor focus to remain on Androxal updates. Some better-ranked players in the pharma industry include Actelion Ltd. ( ALIOF ), Endocyte Inc. ( ECYT ) and Salix Pharmaceuticals Ltd. ( SLXP ). All the three stocks carry a Zacks Rank #1 (Strong Buy).
ACTELION LTD (ALIOF): Get Free Report
Read more:
Repros Shares Soar After FDA Meeting - Analyst Blog
Contact Us Now
How useful was this post?
Click on a smiley face to rate it!
Average rating / 5. Vote count:
Word Count: 411