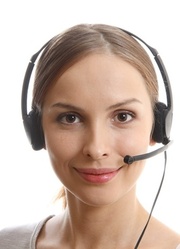 THE WOODLANDS, Texas (TheStreet) -- This morning's Repros Therapeutics (RPRX) conference call was boring. There was no discussion of gay Cuban sex, no admission of fabricated clinical data. The closest we got to fun was Repros CEO Joe Podolski explaining men who took the experimental testosterone-raising drug Androxal were reporting "lower rates of abstinence" and therefore had low sperm counts. (Lots of ejaculations, understand?)
Repros reported results from a second pivotal study of Androxal on Tuesday which read very much like what the company said last March about the first study: Androxal, a pill, normalized testosterone levels in men with lower-than-normal testosterone and did not cause a statistically lower sperm count than placebo.
A lot of Androxal data wasn't reported Tuesday, just like it was omitted last March. Instead, Repros' Podolksi offered assurances about Androxal's efficacy and safety, even while remaining non-committal about presenting complete results from the two clinical trials at a medical meeting.
The company intends to file Androxal for approval with the FDA in the middle of next year.
More:
Why Repros Is Still A Risky Stock Despite Stock's Ascent
Contact Us Now
Word Count: 184