Alabama Map Of Blood Testing Facilities

Represents a LabCorp blood testing facility


Represents a Quest Diagnostics blood testing facility
Blood Testing Centers In State
LabCorp Blood Testing Centers In Baldwin County, Alabama
LabCorp Blood Testing Centers In Calhoun County, Alabama
LabCorp Blood Testing Centers In Cullman County, Alabama
LabCorp Blood Testing Centers In Dallas County, Alabama
LabCorp Blood Testing Centers In Etowah County, Alabama
LabCorp Blood Testing Centers In Houston County, Alabama
LabCorp Blood Testing Centers In Jefferson County, Alabama
Labcorp Center, 790 Montclair Road, Birmingham, Jefferson County, AL, 35213
Labcorp Center, 2217 Decatur Hwy, Gardendale, Jefferson County, AL, 35071
LabCorp Blood Testing Centers In Lauderdale County, Alabama
LabCorp Blood Testing Centers In Lee County, Alabama
LabCorp Blood Testing Centers In Madison County, Alabama
LabCorp Blood Testing Centers In Mobile County, Alabama
Labcorp Center, 1201 Montlimar Dr Ste 175, Mobile, Mobile County, AL, 36609
Labcorp Center, 6701 Airport Blvd Ste A-106, Mobile, Mobile County, AL, 36608
Labcorp Center, 1504 Springhill Ave 1700, Mobile, Mobile County, AL, 36604
LabCorp Blood Testing Centers In Montgomery County, Alabama
LabCorp Blood Testing Centers In Shelby County, Alabama
LabCorp Blood Testing Centers In Talladega County, Alabama
LabCorp Blood Testing Centers In Tuscaloosa County, Alabama
LabCorp Blood Testing Centers In Walker County, Alabama
Quest Blood Testing Centers In Baldwin County, Alabama
Quest Blood Testing Centers In Calhoun County, Alabama
Quest Blood Testing Centers In Etowah County, Alabama
Quest Blood Testing Centers In Jefferson County, Alabama
Quest Center, 513 Brookwood Blvd, Suite 506, Birmingham, Jefferson County, AL, 35209-6892
Quest Blood Testing Centers In Lauderdale County, Alabama
Quest Blood Testing Centers In Madison County, Alabama
Quest Blood Testing Centers In Mobile County, Alabama
Quest Blood Testing Centers In Montgomery County, Alabama
Quest Blood Testing Centers In Morgan County, Alabama
Quest Blood Testing Centers In Tuscaloosa County, Alabama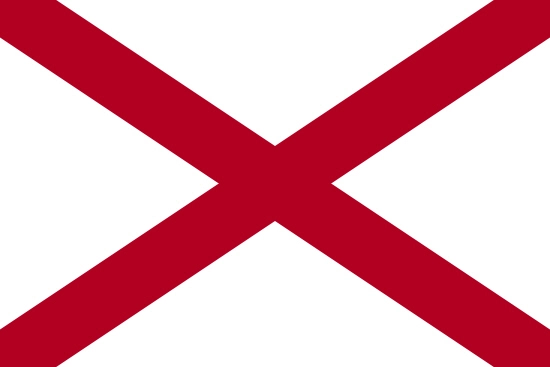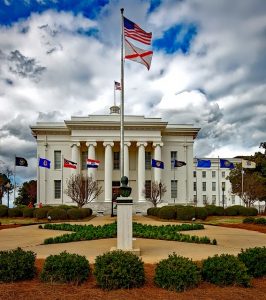 Testosterone Replacement is a major medical breakthrough that has helped hundreds of thousands of men across America, if not millions.
If you are a man over the age of thirty and are experiencing negative-health symptoms associated with Testosterone Deficiency, we are a Licensed and Board Certified Hormone Clinic that can assess your need for treatment and help you get the quality HRT Therapy Products that you need to improve your life!
Simply by picking up your phone and dialing the number on this page, you can arrange an appointment with an Alabama doctor in your area that can help us determine your need for Bio-Identical Testosterone or any other form of HRT Therapy.
You can also fill out the form on this page to arrange to speak with one of our knowledgeable Testosterone Specialists!
Testosterone Deficiency is a Growing Problem in Alabama
Though more and more men are turning to treatment, there are tens of thousands of men across the state of Alabama that suffer from Andropause and don't get the Prescription Testosterone that they need and deserve.
There are a lot of reasons for this. Some men are too embarrassed to talk about their sexual deficiencies with a doctor. Other men simply chalk their issues up to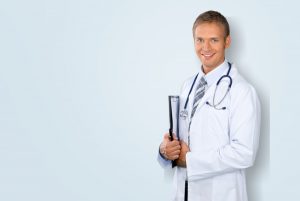 aging and skip the doctor altogether.
We are here for you, and we urge you to seek out a qualified professional to have your Testosterone Levels checked, because Testosterone Deficiency is a physiologically draining condition which impairs not only your sexual desire and ability, but your overarching health and wellness.
Low-T Causes and Symptoms
There are many causes of Testosterone Deficiency. Both obesity and sedentary lifestyle suppress Testosterone Levels, for example. The biggest cause of Low-T, however, is a result of the aging process itself.
Starting in the teens and continuing through the late twenties, Testosterone Levels remain high and promote health and vitality. After thirty, however, Testosterone Levels start to fall into a slow and steady rate of permanent decline.
Over the course of many years, Testosterone Production drops to a rate which leads to a host of symptoms, including weight gain, loss of strength and muscle mass, fatigue, erectile dysfunction, sleeplessness, anxiety, lack of libido, and more.
Testosterone Replacement Therapy boosts T-Levels to a level conducive to optimal male health.
Alabama Low-T Diagnosis and Testosterone Prescriptions
During your appointment, you will undergo a routine physical and our affiliate Alabama Physician will take a blood sample.
Your blood sample will undergo a Comprehensive Hormone Panel which will provide us with all of the pertinent medical information that we need to make an informed diagnosis.
If you qualify for Testosterone Replacement, we will design an HRT Therapy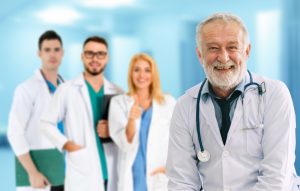 regimen that fits both your needs and your budget, including both lifestyle guidelines and your Prescription Testosterone.
There are a number of equally effective forms of Testosterone Therapy, including Testosterone Patches, Low-T Creams, and Recombinant Testosterone Injections.
Combination HGH and Testosterone Therapy in Alabama
Many men suffering from the effects of Andropause may also benefit from other forms of Hormone Optimization, such as Human Growth Hormone Injections or Sermorelin Acetate Therapy.
HGH Deficiency also has a strong age-related component, and research has shown that both HGH Restoration and Testosterone Therapy can be taken safely and simultaneously, enhancing the benefits of both forms of treatment.
Our Comprehensive Hormone Panel also includes tests for Growth Hormone Deficiency, including IGF-1 Testing.
Information About Alabama
Alabama is ecologically and topographically diverse. The northeastern portion of the state is nestled in the foothills of the Cumberland mountains.
As one gets closer to the central and southwestern portion of the state, the geography develops into much flatter plains. Perhaps the most amazing place in Alabama is the Mobile Delta, which has proven to be one of the most ecologically diverse areas of the United States, if not the earth.
Major cities in Alabama include Birmingham, Montgomery, Tuscaloosa, Mobile, Huntsville, Anniston, Gadsden, Florence, and Gulf Shores.
Education and Sports in Alabama
There are a number of major universities located in the state of Alabama, including Auburn, the University of Alabama Birmingham, South Alabama, Montevallo, Alabama A&M, Alabama State, Birmingham Southern, Samford University, Troy University, and the most well-known, the University of Alabama.
UAB is nationally renowned for its medical and nursing programs. UAH has strong Engineering and Computer Science programs. Auburn also has a strong engineering program, but is primarily known for its agricultural programs. The University of Alabama is notable for its business and legal programs, among other fields.
Sports spectatorship in Alabama revolves primarily around College Sports, and the Birmingham area is the largest consumer of college football in the United States.
The Alabama Crimson Tide and the Auburn Tigers are the most prestigious athletic programs in the state, but the UAB Blazers, Troy Trojans, and the USA Jaguars also participate in Division-1 Athletics.
Aside from college sports, the Talladega International Superspeedway is the most well-known sports attraction in the Alabama, as well as one of the largest
stadiums ever constructed on earth, along with the Daytona Superspeedway.
Things to Do in Alabama
Alabama is loaded with fun things to do. Huntsville is home to the Space and Rocket Center, a museum dedicated to Huntsville's contribution to spaceflight and aeronautics.
Gulf Shores is the primary beach destination in the state of Alabama, and has some of the best beaches on the Gulf of Mexico. Mobile is home to the USS Alabama, a World War 2 battleship which now serves as a museum of naval history.
Birmingham has a number of great music venues, including the Alys Stephens Center, the Alabama Theater, and the Carver Theater. Birmingham also represents the center of the historic Civil Rights Movement and is home to the Birmingham Civil Rights National Monument.
Alabama Adventure is located a short drive Southeast of Birmingham and is the premier amusement park in the state. For lovers of nature, there are a number of wonderful parks across the state, including Desoto State Park, Little River Canyon State Park, Ruffner Mountain Nature Preserve, and Oak Mountain State Park. Mount Cheaha, the tallest mountain in Alabama, is also a popular destination.
Alabama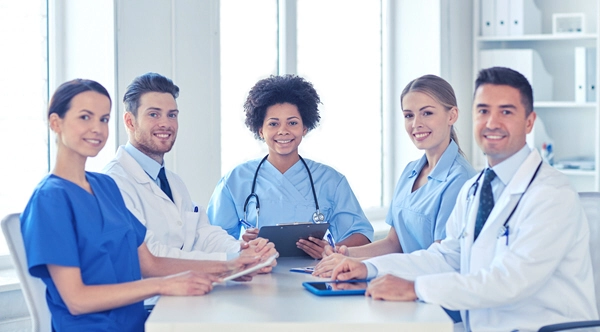 Word Count: 1041