Reading Time:
3
minutes
CHESTERBROOK, Pa., Jan. 27, 2015 /PRNewswire/ --Auxilium Pharmaceuticals, Inc. (NASDAQ: AUXL), a specialty biopharmaceutical company, announced that it held a special meeting of its stockholders today at 8:30 a.m. ET to approve matters relating to the previously announced proposed merger with Endo International plc. The proposal to adopt the amended and restated agreement and plan of merger was passed by stockholders with approximately 84 percent of outstanding shares voting in favor.
Auxilium anticipates that the proposed merger transaction will close on Thursday, January 29, 2015.
"As we near the anticipated close of the transaction, I would like to take a moment to thank the Auxilium Board of Directors, the Executive Leadership Team and all of the employees for their efforts and dedication to the Company and its success over time," said Adrian Adams, Chief Executive Officer and President of Auxilium. "With a broadened range of growth products in its portfolio, as well as an exciting pipeline of R&D programs, Auxilium established itself as a leader in the men's healthcare arena and an admired specialty biopharmaceutical company. With this merger, we believe there is now an even greater opportunity to fully realize the potential of Auxilium's current and future products and to continue to drive significant shareholder value."
About Auxilium:
Auxilium Pharmaceuticals, Inc. is a fully integrated specialty biopharmaceutical company with a focus on developing and commercializing innovative products for specialist audiences. With a broad range of first- and second-line products across multiple indications, Auxilium is an emerging leader in the men's healthcare area and has strategically expanded its product portfolio and pipeline in orthopedics, dermatology and other therapeutic areas. Auxilium now has a broad portfolio of 12 approved products. Among other products in the U.S., Auxilium markets edex (alprostadil for injection), an injectable treatment for erectile dysfunction, Osbon ErecAid, the leading device for aiding erectile dysfunction, STENDRA (avanafil), an oral erectile dysfunction therapy, TESTOPEL (testosterone pellets) a long-acting implantable testosterone replacement therapy, XIAFLEX (collagenase clostridium histolyticum or CCH) for the treatment of Peyronie's disease and XIAFLEX for the treatment of Dupuytren's contracture, Testim (testosterone gel) for the topical treatment of hypogonadism and an Authorized Generic version of Testim (testosterone gel) with its partner Prasco, LLC. Auxilium also has programs in Phase 2 clinical development for the treatment of Frozen Shoulder syndrome and cellulite. To learn more, please visit http://www.Auxilium.com.
About Endo International plc
Endo International plc is a global specialty healthcare company focused on improving patients' lives while creating shareholder value. Endo develops, manufactures, markets, and distributes quality branded pharmaceutical, generic pharmaceutical, over the counter medications and medical device products through its operating companies. Endo has global headquarters in Dublin, Ireland, and U.S. headquarters in Malvern, PA. Learn more at http://www.endo.com.
FORWARD-LOOKING STATEMENTS
This communication may contain forward-looking statements within the meaning of the Private Securities Litigation Reform Act of 1995 and Canadian securities legislation. These forward-looking statements include, but are not limited to, statements regarding the proposed transaction and the anticipated timing of the closing of the transaction. Statements including words such as "believes," "expects," "anticipates," "intends," "estimates," "plan," "will," "may," "look forward," "intend," "guidance," "future" or similar expressions are forward-looking statements. Because these statements reflect Endo's and Auxilium's current views, expectations and beliefs concerning future events, these forward-looking statements involve risks and uncertainties. Although Endo and Auxilium believe that these forward-looking statements and information are based upon reasonable assumptions and expectations, readers should not place undue reliance on them, or any other forward looking statements or information in this communication. Investors should note that many factors, as more fully described in the documents filed by Endo with the SEC and with securities regulators in Canada on the System for Electronic Document Analysis and Retrieval ("SEDAR"), and by Auxilium with the SEC, including under the caption "Risk Factors" in EHSI's Form 10-K and Endo's Form 10-Q and Form 8-K filings, and in Auxilium's 10K, 10-Q and 8-K filings, as applicable, and as otherwise enumerated herein or therein, could affect future financial results and could cause actual results to differ materially from those expressed in forward-looking statements contained in this communication. Important factors that, individually or in the aggregate, could cause actual results to differ materially from expected and historical results include, but are not limited to:
All forward-looking statements attributable to Endo or Auxilium or any person acting on either of their behalf are expressly qualified in their entirety by this cautionary statement. These forward-looking statements speak only as of the date hereof. Neither Endo nor Auxilium assumes any obligation to publicly update any forward-looking statements, whether as a result of new information, future developments or otherwise, except as may be required under applicable securities law.
More:

Auxilium Announces Results from Special Meeting of Stockholders
Contact Us Today For A Free Consultation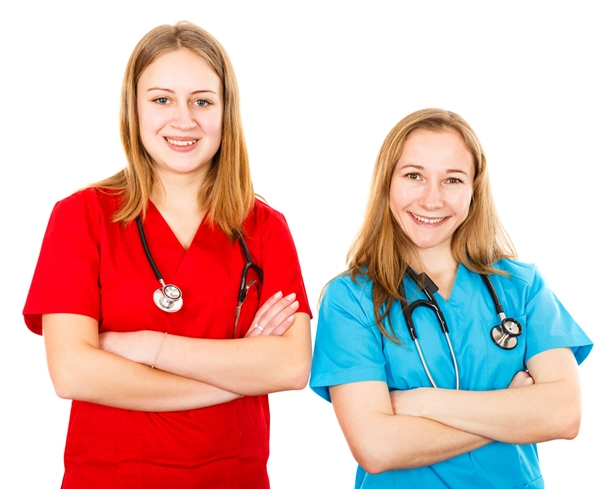 Word Count: 785