Reading Time:
3
minutes
MALVERN, Pa. and PHILADELPHIA, May 21, 2012 /PRNewswire/ --Auxilium Pharmaceuticals, Inc. (AUXL) and GlaxoSmithKline LLC, the U.S. subsidiary of GlaxoSmithKline plc (GSK.L), announced today that they have entered into an agreement for the co-promotion of Testim 1% (testosterone gel), which is indicated for testosterone replacement therapy in adult males for conditions associated with a deficiency or absence of testosterone.
(Logo: http://photos.prnewswire.com/prnh/20101202/MM10881LOGO )
"Today, GlaxoSmithKline and Auxilium have forged a collaboration to expand our reach to U.S. physicians who treat men with low testosterone and its resulting symptoms, known as hypogonadism, which we believe is a prevalent, but poorly recognized condition," said Adrian Adams, Chief Executive Officer and President of Auxilium. "While the Auxilium sales force has consistently performed well in an increasingly competitive environment, adding the strength and breadth of GSK's U.S. commercialization organization will further enhance our sales efforts with U.S. physicians who treat this condition."
"Urology remains one of GSK's key therapeutic areas, and our sales professionals are well positioned to provide physicians with information on the treatment of hypogonadism," said Cheryl MacDiarmid, Vice President of GSK's Cardiovascular/Metabolic/Urology business unit. "We look forward to our collaboration with Auxilium and adding Testim to our portfolio so we can help meet the needs of men with this condition."
Under the terms of the agreement, Auxilium granted GSK the exclusive right to co-promote the sale of Testim with Auxilium in the U.S. through September 30, 2015. GSK will promote Testim using a sizeable established field sales force which has relationships with current Testosterone Replacement Therapy (TRT) prescribers, particularly primary care physicians, in the U.S. These GSK sales representatives currently promote a range of cardiovascular, metabolic and urology products, and Testim will complement GSK's existing portfolio of products.
Auxilium and GSK have agreed on a baseline revenue forecast for Testim through September 30, 2015, and GSK will be compensated to the extent that Testim net sales exceed this baseline. In addition, in certain circumstances, Auxilium will pay GSK specified tail payments following the term of the agreement. The GSK sales force is expected to begin promoting Testim to physicians early in the third quarter 2012. Auxilium will remain responsible for all Testim commercial drug manufacturing, supply, and regulatory activities.
About Low Testosterone Testosterone and dihydrotestosterone (DHT), endogenous androgens, are responsible for normal growth and development of the male sex organs and for maintenance of secondary sex characteristics. Male hypogonadism results from insufficient secretion of testosterone and is characterized by low serum testosterone concentrations (total testosterone levels below 300 ng / dL). Symptoms associated with male hypogonadism include decreased sexual desire with or without impotence, fatigue and loss of energy, mood depression, regression of secondary sexual characteristics, and osteoporosis. Hypogonadism is a risk factor for osteoporosis in men.(1)
About Testim Testim is a proprietary, clear, topical gel containing 1% testosterone, the same type of hormone that is produced by the human body. When applied once-daily to the upper arms and shoulders, clinical studies have shown that Testim helps restore and maintain testosterone levels. Once Testim is absorbed through the skin, it enters the bloodstream and helps return testosterone to normal levels.
According to IMS data for 2011, U.S. sales of testosterone therapies have grown to more than $1.6 billion per year, with sales of testosterone gels in the U.S. comprising $1.4 billion.
Important Safety Information Testim has not been clinically evaluated in males under 18 years of age. Virilization has been reported in children who were secondarily exposed to testosterone gel. Children should avoid contact with unwashed or unclothed application sites in men using testosterone gel. Healthcare providers should advise patients to strictly adhere to recommended instructions for use.
Excerpt from:

Auxilium Pharmaceuticals, Inc. and GlaxoSmithKline LLC Enter Into a Co-Promotion Agreement for Testim® in the U.S.
Contact Us Today For A Free Consultation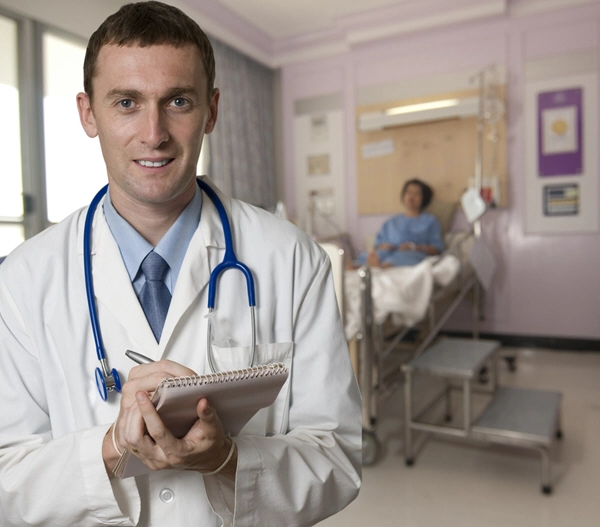 Word Count: 626