Reading Time:
3
minutes
San Antonio, TX (PRWEB) April 01, 2014
In the wake of multiple news reports and studies indicating a link between testosterone therapy medication and increased risk of heart attack, stroke and death, drug recall attorney Jorge Herrera of the Herrera Law Firm, Inc., says he hopes all men undergoing such treatment understand the risks involved.
According to Texas Public Radio (Popular Testosterone Therapy May Raise Risk Of Heart Attack, January 30), studies published in medical journals such as PLOS One reveal that men taking testosterone therapy medication may face two to three times the risk of heart attack, stroke, and other cardiovascular events as men who dont take testosterone drugs.
Although the U.S. Food and Drug Administration has approved testosterone therapy medication to treat low testosterone levels in men, better known as low-T, the agency recently announced it is investigating the risks outlined by these studies, Herrera said. We advise men prescribed testosterone medication to be fully aware of the risks of cardiovascular events and discuss potential side effects with a doctor before beginning treatment. We have handled cases involving injuries from pharmaceutical products, and many times people said they were not aware of the risks until it was too late.
Texas Public Radio said a study published in PLOS One (Increased Risk of Non-Fatal Myocardial Infarction Following Testosterone Therapy Prescription in Men, January 29) revealed men over 65 to have a two-fold increase in heart attack risk within 90 days of filling an initial prescription for testosterone medication. In addition, Texas Public Radio said the study which analyzed over 55,000 adult males in a large health-care database also found men under 65 with a history of heart disease to have a two- to three-fold increase of heart attack.
According to the article, this is not the first time that testosterone medication has been linked to adverse side effects. According to studies published in the New England Journal of Medicine (Adverse Events Associated with Testosterone Administration, July 8, 2010), older men who were on testosterone replacement therapy faced an elevated risk of heart attacks, strokes, and other cardiovascular problems. Texas Public Radio indicates the study was halted earlier than expected due to the seriousness of these risks.
Drug companies have a responsibility to provide patients and doctors with all information necessary about testosterone drug side effects and update product warning labels as necessary. When they dont, its possible that men taking these dangerous drugs could suffer adverse side effects such as heart attack, stroke, or even death, Herrera said. Any man who has had a stroke or heart attack after testosterone treatment or anyone who lost a loved one undergoing treatment should seek the advice of legal counsel as soon as possible.
About The Herrera Law Firm, Inc.
Founded in 1983, The Herrera Law Firm, Inc., has successfully represented thousands of individuals and families who have been dealt catastrophic blows due to personal injuries from nursing home abuse and neglect, oil field accidents, car accidents, tractor-trailer truck accidents, construction accidents, workplace injuries, dangerous drugs and defective medical device injuries. The law firms mission is to rectify the wrongs committed against its clients so that they can regain their dignity, rebuild their lives, and reclaim financial stability. The Herrera Law Firm, Inc. is located at 111 Soledad St., Suite 1900, San Antonio, TX 78205. If you or a loved one was injured, or you lost a loved one in an accident and need legal help, call (800) 455-1054 or visit http://www.herreralaw.com.
See original here:

Drug Recall Attorney at Herrera Law Firm, Inc., Comments on Reported Link Between Testosterone Drugs and Heart Attack ...
Contact Us Today For A Free Consultation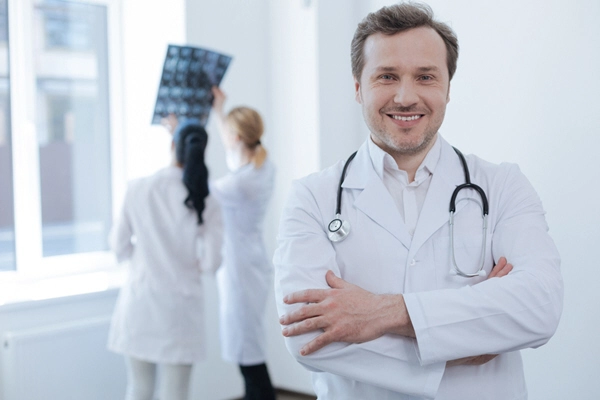 Word Count: 590