Reading Time:
5
minutes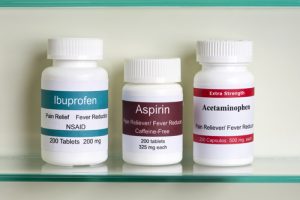 In recent years, there have been increasing concerns regarding the effect of Ibuprofen on Testosterone Levels.
There have recently been some scaremongering articles that suggest that Ibuprofin use can have a disastrous impact on Testosterone Levels.
It's important to recognize that news magazines have pressure to sensationalize stories to draw readers. On the other hand, there is often a grain of fact behind the shocking headlines. Let's delve deeper and work toward the truth.
In a recent study, researchers gathered evidence from both laboratory analysis and human trials to investigate the effects of Ibuprofen on Testosterone Levels.
While it's true that Significant Low-T dramatically impairs Fertility and can even lead to total infertility without HRT Intervention, this particular research did not specifically investigate the effects of Ibuprofen on Fertility.
30 Men Take Ibuprofen for 42 Days
In the investigated clinical study, thirty male participants took 1200 milligrams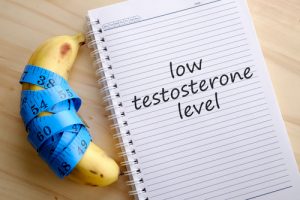 of ibuprofen per day for 1½ months to determine the effects of Ibuprofen Overdose on Testosterone Levels.
The average single dose of Ibuprofen is 400 milligrams. While it is possible that an individual would take three Ibuprofen pills per day for an extended period, this is indeed an edge case that doesn't apply to the vast majority of people that utilize Ibuprofen for pain relief.
Despite that, this study does provide critical information regarding the effect of Ibuprofen on Testosterone Production and Fertility.
Researchers discovered that long-term ibuprofen dosing had no significant impact on Testosterone Levels, but did lead to an increase in Luteinizing Hormone, which is a crucial Testosterone secretagogue.
Along with the clinical aspect of this study, researchers also examined the effects of Ibuprofen directly on the Leydig Cells associated with Testosterone Production.
They discovered that the direct application of Ibuprofin upon such cells did harm Testosterone Production. On the other hand, this is more of a proof-of-concept than a rational way to determine the effects of oral, therapeutic administration of Ibuprofen as a medical treatment.
What Does This Mean for Men that Take Ibuprofen?
When the body produces elevated Luteinizing Hormone while maintaining normalized Testosterone Production, this is a situation referred to as Compensated Hypogonadism.
This is generally a characteristic of the aging process. It means that the body is having to work harder to maintain healthy Testosterone Levels. Typically, this also means that the male reproductive system is having issues that could contribute to low libido and erectile dysfunction.
While further, more specific, research does need to be conducted; this doesn't mean that you should abandon Ibuprofin altogether.
You shouldn't even worry much even if you take Ibuprofen frequently to deal with aches, pains, and other symptoms. On the other hand, if you do treat with Ibuprofen every day, you should talk to a doctor about what steps you can take to improve your current pain management routine.
How Did This Story Get Legs?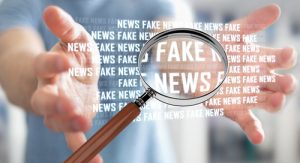 By analyzing the way that this study was interpreted by the media, we can learn a lot about how medical news stories get twisted and misinterpreted.
This study was a joint effort between research institutions in China, France, and Denmark. The study was funded by a wide range of sponsors, including the University of Rennes, the Lundbeck Foundation, and the Nordea Foundation Healthy Ageing Grant.
The goal of this research is to contribute to the art and science of aging gracefully.
Despite being a study that was somewhat limited in the effects that it monitored, many media stories exaggerated the range of the study, to the point that they alleged that Ibuprofen could have severe repercussions upon fertility and testicular fullness.
What Was the Goal of this Ibuprofen-Testosterone Study?
In the end, this was a small yet statistically significant study designed only to assess the effects of Ibuprofen on Testosterone Levels and the Levels of Testosterone Precursors such as Luteinizing Hormone.
While it's true that chronic Low Testosterone has a hugely negative impact on fertility, that was not within the scope of the study, and it's not something that can be reasonably deduced, especially for the average person that takes Ibuprofin.
What we do know is that Infertility and Testosterone Deficiency are becoming more common, especially in places like the United States and Europe. It appears that there are specific factors directly associated with the Western lifestyle, which directly contribute to diminished Testosterone Levels.
Over the last two generations, male sperm count has dropped by over half. That's profoundly concerning to health advocates across the world and may have substantial implications for developing countries looking to Westernize.
The leading hypothesis right now is that Hormone Balance is being disrupted by environmental factors, and millions of dollars are being spent to identify sources of endocrine disruption among males.
Some researchers believe that certain low-strength pain relievers such as Tylenol and Ibuprofen may be having a suppressive effect on Testosterone Production.
Testosterone is the source of masculinity, not only contributing to sexual function, but also body fat distribution, strength, energy, and psychological wellness. Testosterone Deficiency has widespread negative implications for male health, including increased risk of depression, diabetes, osteoporosis, hypertension, heart attack, and more.
What Did This Study Determine about Ibuprofen and Testosterone: What Were Its Limitations?
While this study produced reliable results regarding the impact of Ibuprofen on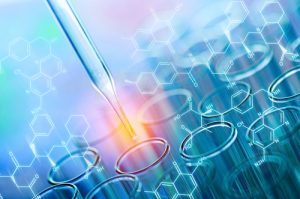 Testosterone Levels, there's not enough evidence to come to broad conclusions.
While the long-term heavy use of Ibuprofen may hurt fertility, it appears that these adverse effects are temporary and associated with chronic use.
In the end, this study determined that high-frequency Ibuprofen use makes the body have to work harder to maintain normalized Testosterone Levels, as evidenced by the increase in Luteinizing Hormone concentrations in the bloodstream.
In the end, researchers could determine that the Compensated Hypogonadism experienced by these participants is comparable to that associated with the aging process and that this form of hormone imbalance is related to physiological and sexual issues in that age group.
Further research will need to be conducted to examine additional physiological effects related to such use.
At this point, there is no direct evidence that Ibuprofin has an immediate impact on Fertility and Symptomatic Low-T. The goal of this study was merely to monitor hormonal changes and not to evaluate the physiological effects of those changes.
On the other hand, with the myriad of chemicals and other physiological influences that our bodies experience every day, it's essential to recognize which of those issues may affect Hormone Imbalance.
While the effects of Ibuprofen may ultimately minor on their own, they may be more problematic when combined with other Endocrine-Disrupting chemicals.
Unless you take Ibuprofen as a chronic means of pain relief, occasional use of the medication should be negligible enough that the benefits of the treatment far outweigh their disadvantages.
References
Ibuprofen linked to testosterone problems
Ibuprofen appears to mess with male hormones. Should you be worried?
Contact Us Today For A Free Consultation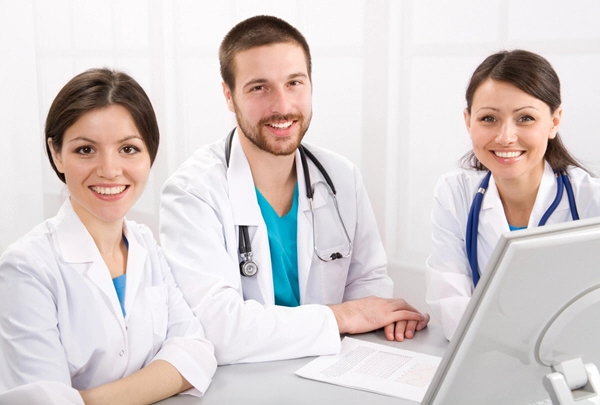 Word Count: 1148