Reading Time:
3
minutes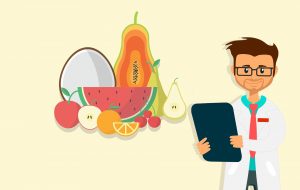 A man's diet is even more important than you might think.
Sure, following a healthy or somewhat healthy diet will help keep excess fat off and maintain good muscle mass, especially if he regularly goes to the gym. But does it maintain hormone balance?
Are the foods you're eating affecting the hormones in your body...specifically testosterone?
Testosterone is the essential hormone for a man, affecting many body processes. Recent research suggests that specific diets can actually lower testosterone in men.
Proinflammatory Foods Lower Testosterone Levels in Men
The diets we are talking about here contain proinflammatory foods. Eating these foods puts a man at an increased risk for testosterone deficiency. A study published in the Journal of Urology claims that diet is essential to male reproductive health.
What foods are included in the proinflammatory diet? Lots of saturated fat and refined carbohydrates. In addition to this, low consumption of fruits and vegetables.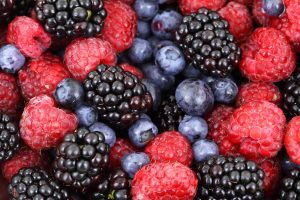 Inflammation is an increasing problem in the United States due to the modern Western diet, with most Americans moving away from eating good fruits and vegetables daily.
Inflammation is a problem when the body sends out inflammatory cells or cytokines when there is no injury or illness to attack, thus damaging healthy tissues.
It is a symptom of many chronic diseases, such as Alzheimer's and arthritis. Unfortunately, diet plays a role in this.
Diet and Inflammation
Doctors now have a Dietary Inflammatory Index to rely on, a standardized scoring system used to look at the effects of diet on inflammation in the body.
Using this index, the authors of the study wrote, "Proinflammatory status of individual dietary intakes has been shown to link high Dietary Inflammatory Index scores with adverse health outcomes, such as general obesity, cancer, and cardiovascular disease."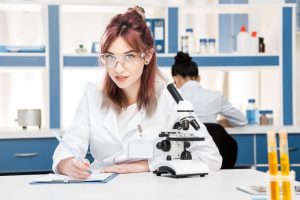 Since there is barely any research on the impact of inflammatory diets on sex hormones, such as testosterone, the Chinese scientists decided to look into this.
They wanted to see the impact of inflammatory foods on testosterone deficiency in U.S. men. 4,151 men, ages 20 and above, provided a 24-hour dietary intake history, and their serum sex hormones were tested.
The foods considered anti-inflammatory included alcohol (surprisingly), caffeine, fiber, folic acid, omega-3 and omega-6 polyunsaturated fats, and vitamins A, B6, C, D, and E.
Proinflammatory foods included vitamin B12, carbohydrates, fat, cholesterol, saturated fatty acids, and protein.
The study concluded that the men who ate a proinflammatory diet, especially if they were obese, were at a higher risk for developing testosterone deficiency. Eating a more anti-inflammatory diet would reduce the inflammatory burden and lead to increased testosterone levels.
Focus on Anti-Inflammatory Foods to Increase Testosterone Levels
It is recommended by the authors of the study for urologists to discuss diet with their male patients, especially ones of reproductive ages.
They suggest telling these men to limit saturated fat and carbohydrates by eating less red meat and more fresh fruits and vegetables.
Ranjith Ramasamy, MD, associate professor and director of the Reproductive Urology Program at the University of Miami Miller School of Medicine, who was not involved with the study, commented that men focus on eating anti-inflammatory foods, and "that means reducing red meat, incorporating something green with every meal, opting for the grill over the deep fryer, cutting out soda (and alcohol) and saving sweets for special occasions."
Even though alcohol scored low on the proinflammatory index, it can lead to weight gain and increased fat, which negatively impacts testosterone production. There is a clear correlation between obesity and low testosterone.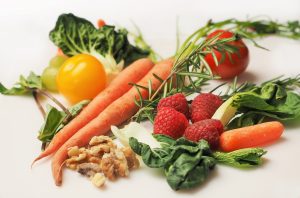 It is easy to get tested if you think you are suffering from testosterone deficiency. Just contact our clinic to get started.
If you want to improve your diet and make it anti-inflammatory and pro-testosterone, give us a ring or fill out our contact form – we can develop a nutrition plan that will naturally boost your testosterone levels and most likely help you to lose weight as well.
We are a hormone replacement clinic that focuses on maintaining hormone balance as men and women age.
Reference
Contact Us Today For A Free Consultation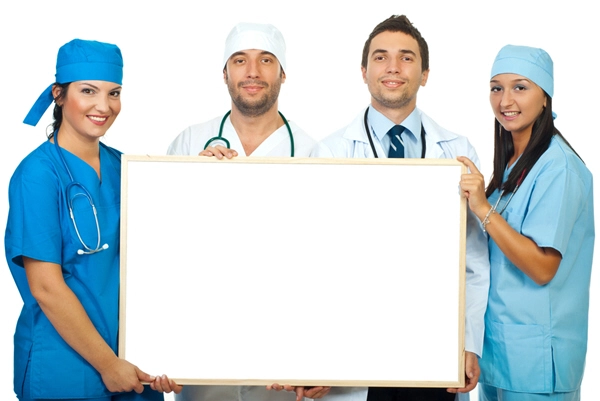 Word Count: 685