Reading Time:
4
minutes
Minnesota Blood Testing Facilities

Represents a LabCorp blood testing facility


Represents a Quest Diagnostics blood testing facility
Blood Testing Centers In State: Minnesota
LabCorp Blood Testing Centers In Hennepin County, Minnesota
Labcorp Center, 2716 East 82Nd St, Bloomington, Hennepin County, MN, 55425
Labcorp Center, 6545 France Ave S Ste 641, Edina, Hennepin County, MN, 55435
Quest Blood Testing Centers In Hennepin County, Minnesota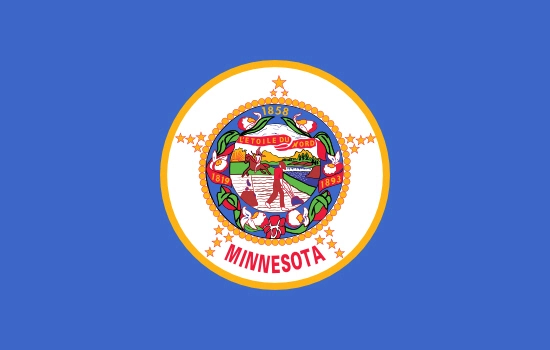 For most men, supporting and preserving masculinity is one of the most important aspects of life. Testosterone is the key source of masculinity and manhood.
As Testosterone Levels decline, it can bring about feelings of anxiety and depression. It also saps libido and drains energy while having a devastating impact on body composition.
The human form is woven together from a myriad of parts to form an intrinsic tapestry, and hormones are how those disparate parts form a whole. The body supports the mind, and the brain helps the body.
Hormones are the mediators of ideal physiological and psychological function.
Our Board-Certified Minnesota Hormone Clinic recognizes the importance of Hormone Balance as it pertains to ideal performance. We understand the exceedingly detrimental impact that Testosterone Deficiency has on men throughout the Land of 10,000 Lakes and throughout the United States.
If you are a male of at least 30 years of age, and you feel that Low-T has hindered your ability to perform in the bedroom and keep up with the hectic demands of life, our Licensed Midwestern Hormone Specialists are available to restore Hormone Balance and give you greater control over your wellness, your sex drive, and your overall quality of life.
While we only offer Testosterone for Men, we offer many other services that may appeal to both sexes, including HGH Injections and Recombinant Sermorelin Therapy!
How Can Testosterone Improve Your Life?
Andropause is one of the most significant sources of frustration for aging males nationwide. The masculine form thrives when Testosterone Levels are in the healthy range, but as guys get older, their Testosterone situation becomes more vulnerable.
That's because many of our hormones, most notably Human Growth Hormone and Testosterone, reach an apex of adult production during the late twenties and drop slowly for the rest of a man's lifespan.
When Testosterone Production dips to a level at which it leads to symptoms, this is referred to as Andropause, and it impairs the virility and healthy function of hundreds of thousands of males in Minnesota each and every year.
Luckily, Bio-Identical Testosterone can mitigate the effects of this decline and help men live healthier, more romantic, and more active lives!
The Benefits of Initiating a Bio-Identical Testosterone Therapy Regimen
Generally, it takes around six months to experience maximum benefits from Testosterone Replacement Therapy, though guys tend to see relief from specific symptoms in a matter of days.
If you're primarily concerned about your sex life, you'll be happy to learn that increased libido is one of the first benefits that you'll experience on Testosterone, along with increased energy.
For the first few weeks, patients often report improved confidence along with reduced feelings of depression and anxiety. You'll also likely discover that you're sleeping better than you were before.
As Testosterone continues to impact your metabolism, you'll probably find it easier to both build muscle and burn fat, especially if you adopt improved eating habits and a regular exercise routine.
For guys that have long struggled with Low Testosterone Levels, Bio-Identical Low-T Therapy can be a godsend. Our Minnesota Hormone Doctors can help lead the way to enhanced vitality with Hormone Optimization!
Getting Tested for Testosterone Deficiency in Minnesota
So you think you have Low-T. Now What? The only way to know 100% if Hormone Imbalance is the source of your physiological and sexual woes is to set up an appointment for clinical evaluation.
Our Minnesota HRT Clinic simplifies the process of Low-T Diagnosis and Treatment so that you can find your answers and arrange for suitable treatment quickly without sacrificing the accuracy of your diagnosis or the quality of your care.
We affiliate with LabCorp and Quest Diagnostics to streamline the process of Hormone Deficiency Testing. These two Lab Testing Companies are at the top of their field, providing fast and precise services to patients and employers across the nation.
After you contact us and consent to the Hormone Deficiency appraisal, we will reach out to our trusted partners to make an appointment.
Both Quest Diagnostics and LabCorp have facilities dispersed throughout Minnesota. LabCorp has clinics in Edina, Saint Paul, and Bloomington. Quest Diagnostics has facilities in Saint Cloud, Minneapolis, Edina, and New Brighton.
Don't worry if you live in more far-flung reaches of Minnesota, because we can also arrange for a LabCorp or Quest Diagnostics representative to meet at a suitable location in your local area!
During your daytime appointment, you'll provide a blood sample, and our affiliate will exhaustively analyze your sample, providing us with pages of health and hormone data known as a Comprehensive Hormone Panel.
Along with that information, we also need the results from a physical exam that you have received in the last six months. If you have not met with a doctor for an examination, we can connect you with a local physician for an appointment.
We will use the results of your physical and blood analysis to diagnose your condition and help you decide your Hormone Needs and personal preferences and goals!
Is Testosterone Therapy Right for You? Contact Us for More Information!
It's that easy! Once you decide on treatment, our Minnesota HRT Specialists will write a prescription, and you can have it shipped directly to your home. We also offer Comprehensive Hormone Therapy Plans which combine Low-T Treatment with other forms of Hormone Optimization to provide you with enhanced results.
If you'd like additional info about our array of services or if you'd like to schedule an appointment, please reach out to our Midwestern Hormone Clinic via the number above.
Reference
Contact Us Today For A Free Consultation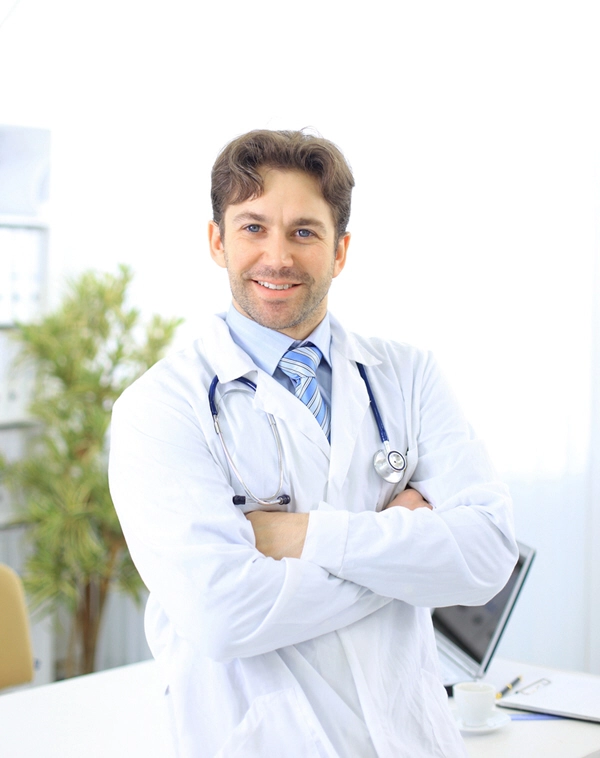 Word Count: 939