Reading Time:
2
minutes
by Culley C. Carson III, MD
Hypogonadism is defined as deficient or absent male gonadal function that results in insufficient testosterone secretion. Hypogonadism may be primary due to testicular failure, or secondary due to hypothalamic-pituitary axis dysfunction, resulting in the production or release of insufficient testosterone to maintain testosterone-dependent functions and systems. Hypogonadism can also result from a combination of testicular failure and hypothalamic-pituitary axis dysfunction.
Hypogonadism affects an estimated 4 to 5 million men in the United States, and although it may occur in men at any age, low testosterone levels are especially common in older males. More than 60% of men over age 65 have free testosterone levels below the normal values of men aged 30 to 35. Studies suggest that hypogonadism in adult men is often underdiagnosed and under treated. This may be because the symptoms are easily attributed to aging or other medical causes, or ignored by patients and physicians. In fact, only about 5% of hypogonadal men receive testosterone replacement. Some experts also believe that we need to reevaluate normal testosterone the levels and lower the diagnostic cutoff for hypogonadism. By doing so, many patients who we now consider to be low- normal would probably be considered candidates for androgen replacement.
Signs and Symptoms of Hypogonadism Low testosterone, or male hypogonadism, is associated with a number of signs and symptoms, most notably loss of libido and erectile dysfunction (ED). Other signs of low testosterone include depressive symptoms, a decrease in cognitive abilities, irritability and lethargy or loss of energy. Deficient endogenous testosterone also has negative effects on bone mass and is a significant risk factor for osteoporosis in men. Progressive decrease in muscle mass and muscle strength and testicular dysfunction, often resulting in impaired sperm production, are also associated with low testosterone levels.
A younger patient may have pure hypogonadism as a primary event, whereas an older man may have an age-related decline in testosterone production that is a part of his ED profile. However, because both ED and loss of libido are hallmarks of hypogonadism, any patient who presents with ED should have a basic hormone profile to determine if he has low testosterone. Treatments to normalize testosterone can not only improve libido, energy level and the potential to have normal erections, but can also improve the response to sildenafil, if that is deemed appropriate treatment.
Screening for Hypogonadism An inexpensive and reliable screening test for hypogonadism is a morning serum total testosterone level, which measures free testosterone plus protein-bound testosterone. A morning sample is recommended, because testosterone levels demonstrate a diurnal pattern in which the highest level is reached in the early morning hours. Morning testosterone values <300 ng/dL (10.4 nmol/L) suggest hypogonadism and should be confirmed by a second assay.
If a repeat assay confirms low testosterone, luteinizing hormone (LH) should be measured to determine whether the cause is primary or secondary. LH levels <2 ng/mL suggest a hypothalamic lesion (pituitary adenoma, trauma, etc), whereas LH levels >10 ng/mL indicate primary testicular failure. Levels within the normal range suggest an age-related, decreased hypothalamic response to declining testosterone levels. In addition, serum prolactin should also be measured to rule out the presence of a pituitary tumor.
At our institution we are also currently measuring dehydroepiandrosterone (DHEA) and dehydroepiandrosterone sulfate (DHEAS) levels. Some investigators believe that replacing DHEA in patients with low libidos and normal or borderline testosterone is an important component of treatment to restore sexual desire and performance. Although controlled clinical studies are needed to confirm this approach, there is growing evidence that DHEA may play an important role in the treatment of male sexual dysfunction.
ADAM Questionnaire In addition to laboratory tests and a careful physical examination, a brief screening instrument has also been developed to aid in the diagnosis of hypogonadism. Researchers at St. Louis University created the Androgen Deficiency in the Aging Male (ADAM) questionnaire, which has been shown to be a highly sensitive (88%) instrument but with low specificity (66%), largely due to questions that identify patients with depression. However, because many men with hypogonadism dont seek medical attention, instruments such as the ADAM questionnaire can be a useful way to screen for clinical symptoms of androgen deficiency. Once testosterone deficiency is confirmed, we then consider testosterone replacement therapy.
Goals of Treatment The goal of testosterone replacement therapy is to provide and maintain a normal level of testosterone, thereby restoring libido and improving erectile function; improving mood and providing a sense of well-being; decreasing fatigue; and improving lean body mass, strength and stamina. Also, because hypogonadism is the most common cause of osteoporosis in men, testosterone replacement may improve bone density to help prevent this disease and related complications.
Visit link:

Prevalence, Diagnosis and Treatment of Hypogonadism in ...
Contact Us Today For A Free Consultation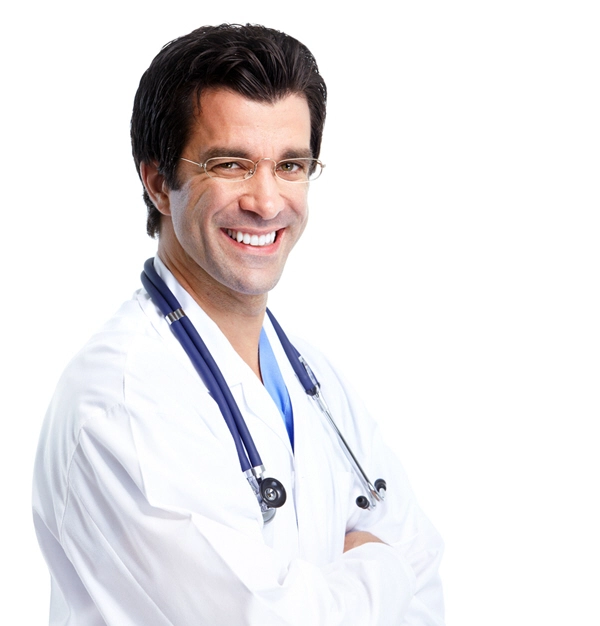 Word Count: 437