Reading Time:
9
minutes
Tadalafil (Cialis) belongs to a class of medications known as phosphodiesterase type 5 inhibitors, or simply PDE5s.
What is Tadalafil?
Sildenafil belongs to this pharmaceutical class as well. Most patients know these two drugs like Cialis (Tadalafil) and Viagra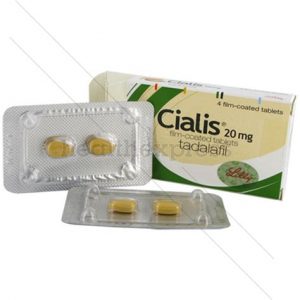 (Sildenafil). Tadalafil is primarily used as an Erectile Dysfunction medication. Still, it can also be used to treat Pulmonary Arterial Hypertension, a condition in which the arteries which carry blood from the heart to the lungs are excessively constricted, causing blood to flow through the region at abnormally high pressure.
When Tadalafil is prescribed as an Erectile Dysfunction treatment, it is usually referred to as Cialis, but it is marketed as Adcirca as a hypertension medication. As of 2011, Tadalafil earned FDA approval for the treatment of a condition known as Benign Prostatic Hyperplasia, a condition in which the prostate grows larger, but not due to cancer or malignancy. In this case, Tadalafil is mainly prescribed to patients that simultaneously experience both Erectile Dysfunction and Benign Prostatic Hyperplasia.
Tadalafil was initially invented by a small biotech company, which was based in Washington, known as Icos Corporation, in partnership with Glaxo Wellcome. Eventually, Icos Corporation entered a collaboration with Eli Lilly and expanded marketing and development with their new associates.
What Does Tadalafil Look Like?
Tadalafil is available in pills of four dosages: 2.5 Milligram, 5 Milligram, 10 Milligram, and 20 Milligram. The pills are teardrop-shaped, coated with film, and yellow. For the treatment of Pulmonary Arterial Hyperplasia, the prescription is generally 40 milligrams of Tadalafil daily, in the form of 2 of the most giant pills.
In India, Tadalafil is produced and distributed under the brand name Tadacip and is available as 10 milligrams and 20-milligram pills.
Three PDE-5 Inhibitors Available in America
There are three primary Erectile Dysfunction medications available on the market—Levitra (Vardenafil), Viagra (Sildenafil), and Cialis (Tadalafil). Cialis was the last of these drugs to be approved by the Food and Drug Administration, but they were all developed in the same general time frame. Viagra reached FDA approval in the spring of 1998, Levitra in the summer of 2003, and Cialis in the fall of 2003.
All three of these medications are designed to be taken in the hours preceding sexual activity to stimulate full sexual function. Out of the three, Cialis is unique, because it can be prescribed daily, whereas the others are only indicated for use as as-needed sexual aids.
The use of Tadalafil for Pulmonary Arterial Hypertension is under the purview of United Therapeutics in America, as Eli Lilly sold their rights to market and distribute Tadalafil for such purposes.
What is a PDE5 Inhibitor?
PDE5 Inhibitors are medications that are designed to inhibit the action of the PDE5 Enzyme, which can suppress the ability of the male penis to reach an erection. There are muscles in the penis which impede blood flow when exposed to PDE5, and when a healthy patient experiences arousal, PDE5 is suppressed,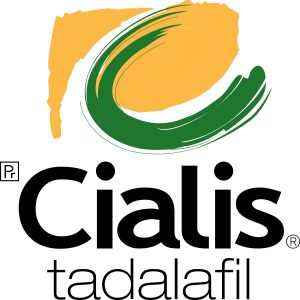 which loosens up the hold the muscles of the penis have on the circulatory structures of the penis, which leads to an erection. All three of the common Erectile Dysfunction medications work via this same mechanism.
What is the difference between Viagra and Cialis?
Both of these medications are remarkably similar and produce their benefits via the same mechanisms. The major benefit of Cialis over Viagra is that Cialis remains active in circulation for a more extended period. Cialis has a half-life of over 17 hours and provides ED benefits for up to a day and a half after the pill is taken. Viagra, on the other hand, has a half-life of fewer than five hours.
What is the difference between Levitra and Cialis?
Like Viagra, Levitra also has a half-life of fewer than five hours, which means that a single pill of Cialis provides a longer window for sexual activity than both of its competitors. For this reason, Cialis is frequently marketed as a medication that offers men with the opportunity to facilitate a romantic activity on their own time, rather than the shorter window provided by the other two treatments.
What Causes an Erection?
The human penis has two arteries, contralateral to one another, that are responsible for introducing blood flow to the penis, leading to an erection. These arteries are surrounded by muscle tissue and are known as the corpus cavernosum. When not aroused, these muscles remain tight, which restricts blood flow. Still, when exposed to Nitric Oxide, the chemical causes the muscles of the corpus cavernosum to relax, because Nitric Oxide promotes the production of cyclic guanosine monophosphate (cGMP), which directly causes muscle relaxation in the immediate area, thus stimulating an erection.
How does PDE5 Prevent Erection?
PDE5 suppresses the ability to generate an erection because it prevents cGMP from sufficiently relaxing the muscle tissue of the penis. The use of Tadalafil or its relatives allows this process to occur naturally. Tadalafil does not lead to an erection for the duration of its presence within the body, because even when facilitated under this mechanism, the patient still requires sexual stimulation to produce the release of Nitric Oxide.
Recommended Dosage of Tadalafil
When most men start taking Tadalafil, they start at a 10 Milligram dosage. Dependent upon how the patient responds to the treatment, they can have the dose adjusted to 20 Milligrams if the original amount is unsuccessful or 5 Milligrams if they experience unwanted side effects. The treatment is also available in 2.5 milligrams, which is generally prescribed to patients taking Tadalafil daily (5 Milligram daily is also prescribed to patients).
Tadalafil is enterically coated, meaning that it is covered with a film that allows it to pass through the stomach to the digestive system before being absorbed. For this reason, it is generally not recommended to split or quarter the pills, because this can impact the ability of the medication to be adequately absorbed by the body.
How Does Tadalafil Treat Pulmonary Arterial Hypertension?
Pulmonary Arterial Hypertension is another health condition that is caused by mechanisms that prevent arteries from relaxing and allowing a more free flow of blood, in this case, from the heart to the lungs. This can also happen as men and women grow older because arteries and veins can change their structure in a way that inhibits proper and healthy blood flow.
Research shows that Tadalafil both can inhibit changes in vascular structure, which impede blood flow while also improving blood pressure in this vital area. If Pulmonary Arterial Hypertension is not effectively treated, it eventually leads to heart failure.
What is Benign Prostatic Hyperplasia?
Benign Prostatic Hyperplasia is a medical affliction among males in which the prostate gland increases in size to a point at which urination starts to become problematic. All of the symptoms of the condition are related to this, including having to go frequently, weak stream, trouble initiating urination, and the sudden and extreme need for urination.
In many parts of the world, though not in the United States, Sildenafil (Viagra) is prescribed as a medical treatment for Benign Prostatic Hyperplasia, taken three times per day. The longer half-life of Tadalafil allows for it to be used as a once-daily treatment, and is approved in the United States for such use.
How Does Benign Prostatic Hyperplasia Lead to Urinary Tract Issues?
Urine is the result of a filtration process that draws waste from the bloodstream out of the body. The kidneys filter the blood, and the byproducts pass to the bladder, where it is held until it is time to go. From that point, the waste passes from the kidneys through the urethra, where the urine is evacuated. The urethra is entirely wrapped by the prostate gland, which produces sperm.
As men grow older, some issues can cause the prostate to become large, large enough to constrict the ability to pass urine through the urethra effectively. This causes all of the symptoms that are associated with Benign Prostatic Hyperplasia.
How Does Tadalafil Treat Benign Prostatic Hyperplasia?
Although Tadalafil is FDA approved for the treatment of Benign Prostatic Hyperplasia (when it occurs in combination with Erectile Dysfunction), the mechanisms by which Tadalafil achieves this purpose is not fully understood.
There are three primary hypotheses:
The bladder and prostate both respond to signals of relaxation, as produced by cyclic guanosine monophosphate (cGMP). By relaxing the muscles of the bladder and prostate, it makes it easier to pass urine.
Related to the previous hypothesis, it is also believed that Tadalafil allows blood to circulate through the prostate and bladder more effectively, which improves urinary capacity.
The third hypothesis is that PDE5 inhibitors improve the ability of the central nervous system signaling to reach the bladder and prostate.
Side Effects of Tadalafil
Tadalafil is a popularly prescribed medication throughout the United States and the globe. It has been thoroughly researched, with clinical trials accumulating 15,000 patients. As of today, more than 8 million men have used Tadalafil for Erectile Dysfunction and its related uses.
As with any medication, Tadalafil (Cialis) is not free of risk and, as with any prescription drug, should be taken under the supervision of a medical physician. There are some minor side effects that patients sometimes experience that are associated with the use of Tadalafil, including a runny nose, flushing, muscle pain, back pain, acid reflux, burping, indigestion, stomach discomfort, and headache.
For the most part, the symptoms listed above are the result of either the effects of PDE5 inhibitors on non-target muscles or the development of the medication reacting with stomach acids. The drug is coated to promote absorption and allows the medicine to pass through the stomach to the intestines before fully activating.
The aches and pains associated with the use of Tadalafil generally occur within twelve hours to one day after the treatment is taken, and can last up to two days, fading as the medication is metabolized and its effectiveness dissipates.
Tadalafil has also been loosely linked with vision issues when taken, a result of a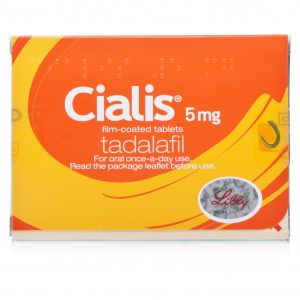 condition known as Nonarteritic Anterior Ischemic Optic Neuropathy (NAION). Medical examination has shown that this issue is likely only an issue for patients that display symptoms that put them at risk for the condition, including being over the age of fifty while also being a smoker or suffering from hyperlipidemia, coronary artery disease, hypertension, glaucoma, or diabetes.
This condition is serious, but incredibly rare, affecting less than one in every million patients. It is so rare among patients that use PDE5 Inhibitors that there is no way to measure correlation with any certainty, and it may just be a coincidence.
In a small subset of patients, the hearing loss occurred while taking Tadalafil. This risk is quite low but notable enough that the FDA requires Tadalafil and its related medications to have the risk noted on the bottle and in advertisements.
Tadalafil Drug interactions
Tadalafil is safe for the majority of patients, but some patients should not take Tadalafil. Tadalafil does have a suppressive effect on blood pressure, which isn't generally a significant issue on its own. Still, when combined with other medications or recreational drugs which drop blood pressure, such as Nitrate medications and Organic Nitrates, it should not be used within two days of taking Tadalafil. Taking these drugs simultaneously can lead to dangerous hypotension, which can drop blood pressure so low that it can put your life at risk.
Organic nitrates are often used as a means to treat angina, and should never be used within two days of using Tadalafil. These patients will likely benefit from the PDE5 Inhibitors with a shorter half-life so that they reduce the risk of experiencing angina without the ability to treat the condition effectively.
Because of Tadalafil's effect on blood pressure, if the patient requires any medical attention, the physician or other medical professional must be notified immediately.
Tadalafil, like a wide range of medications, is broken down by the CYP3A4 enzyme in the liver. If the patient is taking other drugs that interact with this enzyme, then this can inhibit the effectiveness of the treatment and shorten the window of effectiveness. It may also impede the effectiveness of other medications that are metabolized via this pathway.
How Does Tadalafil (Cialis) affect the body differently than Sildenafil (Viagra) and Vardenafil (Levitra)
All three of these medications produce their Erectile Dysfunction benefits via the same mechanism: suppressing the activity of the enzyme PDE5. Even though these drugs all produce a similar action upon the PDE5 enzyme, they affect other PDE enzymes in their own unique ways, which leads to a slightly different list of potential side effects for patients using different medications.
For example, Vardenafil and Sildenafil inhibit the PDE6 Enzyme more readily than Tadalafil. This primarily affects light sensitivity and can lead the patient to perceive the world with a mild blue tint while on the medication.
These two drugs also suppress the PDE1 Enzyme to a greater extent than Tadalafil. PDE1 is found primarily in the smooth muscle of the veins, as well as the heart and the brain. There is some evidence that suggests that PDE1 Suppression can increase the risk of tachycardia (elevated heart rate at rest), flushing, and vasodilation.
On the other hand, Tadalafil does have a stronger impact on some PDE Enzymes in relationship to Vardenafil and Sildenafil. For example, Tadalafil suppresses PDE11 activity. These enzymes are located in the testes, pituitary, kidneys, liver, prostate, and skeletal muscle. To date, there is no evidence regarding how PDE11 inhibition impacts health, if it does so in any significant way.
How Does Testosterone Affect the PDE5 Enzyme?
Cialis and its related PDE5 Inhibitors are successful on their own for between 50% and 70% of patients, leaving a wide swath of patients that do not respond to therapy. The most common reason why patients don't respond to Cialis and its relatives is because of upstream issues resulting directly from Testosterone Deficiency. Testosterone is a major actor in sexual desire and function. If the patient isn't producing enough of the hormone, then it can reduce the patient's ability to engage in happy and healthy sexual activity.
For patients that don't respond adequately to PDE5 Inhibitors, combining Testosterone with Cialis, Viagra, or Levitra can improve sexual function. The opposite is also true. Testosterone Therapy alone relieves Erectile Dysfunction in around 57% of patients, still leaving 43% of patients without effective treatment.
Combination Testosterone Therapy with Cialis
So for patients in which one form of treatment alone is unsuccessful, a large portion of patients resolved their erectile dysfunction through combination therapy. Both Testosterone and PDE5 Inhibitors promote vasodilation and the dispersal of Nitric Oxide. However, Testosterone fixes many upstream issues that Cialis alone is not able to treat patients with Low-T and Andropause.
The only legal way to get Testosterone Therapy, Cialis, or any PDE5 Inhibitor is to visit a licensed medical professional that can evaluate your condition and help diagnose your underlying hormone and health status.
Contact Us Today For A Free Consultation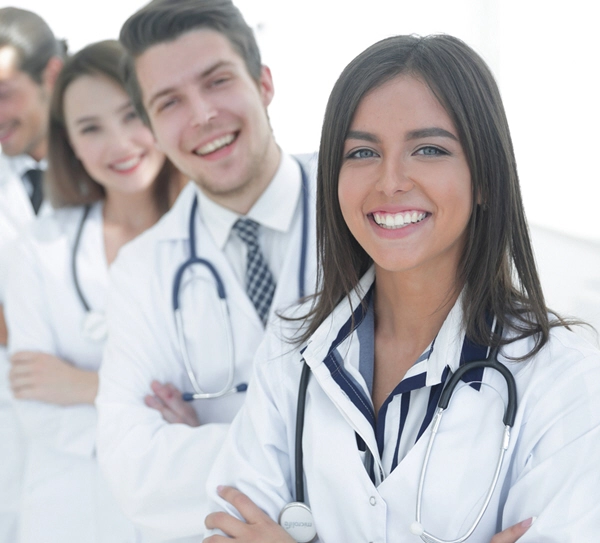 Word Count: 2493