Introduction to testosterone replacement therapy
Testosterone replacement therapy is a treatment in which additional testosterone is added to a mans body (e.g. by injecting medicines that contain testosterone), to increase the concentration of testosterone in his body. It is used to treat hypogonadism, a condition characterised by low levels of testosterone in the blood and clinical symptoms of testosterone deficiency (e.g. lack of body hair, excessive breast growth). Hypogonadism occurs when a mans testes do not produce enough testosterone, either because the testes are not working properly, or because the hypothalamus or pituitary glandin the brain are not working properly. The hypothalamus and pituitary glands produce hormones that stimulate testosterone production in the testes.
The aim of testosterone replacement therapy is to increase blood testosterone concentrations to normal levels. In doing so, it can also restore the mans sex drive and expression of male sex characteristics (e.g. deep voice, body hair).
Testosterone is one of the oldest marketed drugs and has been used in testosterone replacement therapy since the 1930s.
Testosterone replacement therapy is used to treat men who have received a definitive diagnosis of hypogonadism. In order to be diagnosed with hypogonadism, a man musthave both low blood concentrations of testosterone and clinical symptoms of deficiency (e.g. lack of body hair, breast growth). As most of the causes that underlie testosterone deficiency (e.g. testicular dysfunction) are untreatable, most men who commence testosterone replacement therapy must be treated for the rest of their lives. In men with reversible or age-related causes of testosterone deficiency, testosterone replacement therapy is not used.
Ageing men (> 40 years of age)
As men age, their testosterone levels naturally decrease in a process sometimes called andropause or male menopause. This can lead to clinical symptoms of testosterone deficiency and/or low blood testosterone levels. There is no evidence that testosterone replacement therapy is beneficial for these men.
For older men, treatments that address the conditions causing or worsening testosterone deficiency (e.g.obesity, diabetes, chronic illness) may be effective.
Chronic or transient illness or recent trauma
Testosterone replacement therapy is rarely beneficial where hypogonadism is caused by illness (e.g. diabetes) or trauma (e.g. injury to the testicles). In these cases, the illness or trauma causing testosterone deficiency should be treated.
View post:

Testosterone Replacement Therapy in Men - myVMC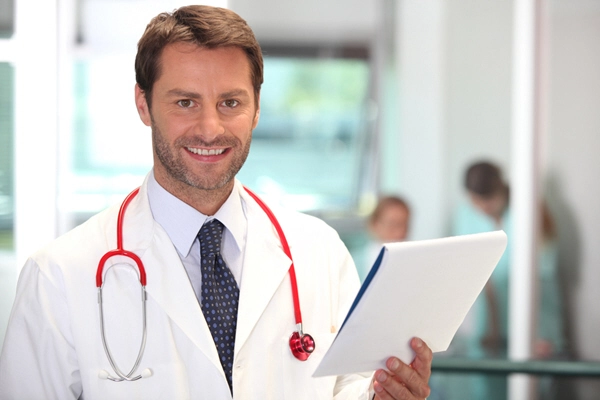 Word Count: 389