Reading Time:
6
minutes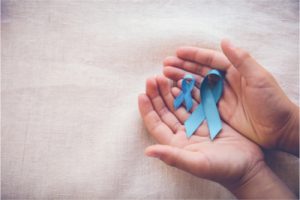 As Bio-Identical Testosterone Treatments become more widely offered by Hormone Specialists across the United States, a great debate has been waging over the long-term safety of Testosterone Replacement Therapy.
It is undeniable that Testosterone Creams, Patches, and Injections provide some real benefits that significantly improve the quality of life of patients. For example, Low-T Therapy enhances energy levels, body composition, libido, and psychological wellness in patients suffering from Hypogonadism.
Risks of Testosterone Therapy
On the other hand, there has always been the fear that Testosterone Therapy can have long-term consequences, especially in the areas of heart health and prostate health.
This concern and the widespread use of Recombinant Testosterone Therapy has led to a veritable explosion of Testosterone Research since the turn of the century.
Testosterone and Cardiovascular Health
Prior research showed that Testosterone Treatments could negatively impact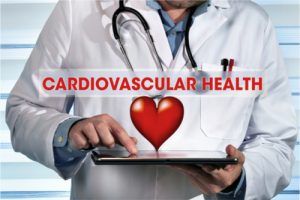 heart health, increasing the risk of heart attack, stroke, and atherosclerosis.
Fortunately, as the body of research has developed and HRT Therapy Techniques have advanced, it appears that this risk is vastly overstated when Testosterone is prescribed and used as directed.
The bulk of risk comes from the abuse of Testosterone Therapy and poor diagnostic practices.
More studies must be conducted, but at this time, it appears that — for patients suffering from Age-Related Hypogonadism — Testosterone Replacement has a beneficial effect on heart health when used as directed and monitored appropriately by clinical professionals.
Testosterone and Prostate Cancer
Another area of study regarding the use of Testosterone Replacement Therapy is about the effect of Low-T Treatment on Prostate Cancer Risk.
Two factors have been long-known about Testosterone Replacement Therapy that have made this research necessary.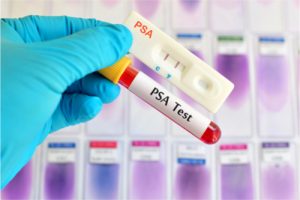 First, Bio-Identical Testosterone causes an increase in a specific Prostate Cancer marker known as Prostate-Specific Antigen.
At first, it was believed that this rise in PSA could have a direct correlation with Prostate Cancer. In the absence of Low-T Treatment, elevated PSA levels are a direct byproduct of Prostate Cancer. Further study has shown, however, that increased PSA Levels due to Testosterone Replacement Therapy are entirely benign.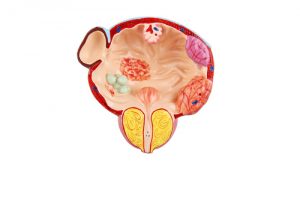 Second, Testosterone Replacement Therapy can lead to an increase in Prostate Size.
This risk appears to be highest in patients suffering from Benign-Prostatic Hyperplasia.
This means that patients that are already suffering from symptoms of prostate enlargement may experience worsening symptoms. Current hypotheses link BPH to elevated levels of DHT in the bloodstream.
For patients suffering from Low-T, research suggests that for many patients, Testosterone Replacement Therapy may even have a protective effect against the development of BPH.
Can Testosterone Therapy Reduce the Risk of Prostate Cancer in Men With Clinical Hypogonadism?
Luckily, some studies have come out in recent years that are helping us understand the link between Prostate Cancer and Low-T more fully.
A German Urologist named Ahmad Haider worked with colleagues in the field of urology to help reveal the effect of Testosterone Therapy on the prostate.
The research was released in San Antonio, Texas during a conference presented by the Sexual Medicine Society of North America. Dr. Haider found that Testosterone Therapy appeared to lessen the severity of Prostate Cancer among patients diagnosed with the condition.
Also, the doctor found that patients utilizing Low-T Therapy had a lower incidence of Prostate Cancer diagnosis in general.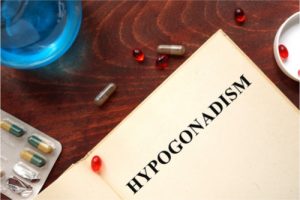 German Prostate Cancer Study
In this study, 400 men with Low-T were analyzed, all with T-Levels at or below 350 ng/dL.
Men in the experimental group took Bio-Identical Testosterone Injections every three months for a maximum of ten years. The specific Low-T Formulation was 1 gram of Testosterone Undecanoate per Low-T Shot.
These men were compared to 376 male patients that chose not to use Testosterone Therapy.
Effect of Low-T Therapy on Prostate Cancer Incidence
After at least eight years of treatment, only 9 of the 400 Testosterone Therapy Patients experienced Prostate Cancer, whereas 26 of 376 control patients experienced the condition. This difference was found to be highly significant.
Effect of Testosterone Replacement on Prostate Cancer Severity
Patients diagnosed with Prostate Cancer underwent three forms of treatment — Radical Prostatectomy, Radiation Therapy, or a combination of the two. The severity of prostate cancer is rated on what is known as a Gleason Scale.
A Gleason Score of 6 or less is considered less severe, and 7-10 is considered more severe and dangerous. Among patients taking Testosterone that experienced Prostate Cancer, only one of the nine had a Gleason Score over 6. All of these patients had Grade Two, Stage Two Tumors.
The case for patients in the Control Group was entirely different. Two were treated by radiation, six patients underwent combination therapy, and 18 were treated via Radical Prostatectomy.
Every patient in the control group had a Gleason Score of 7 or above, and the majority of patients had Grade Three, Stage Three Tumors. Only six had Grade Two Tumors, and just one was still in Stage Two.
Testosterone Therapy Appears to Help Reveal Prostate Cancer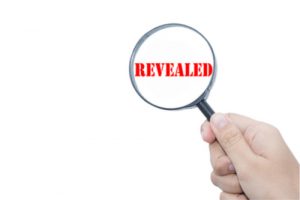 Interestingly enough, Testosterone Therapy may be beneficial to patients with undiagnosed prostate cancer, because it increases the ability of instruments to detect Prostate Cancer.
By restoring healthy Testosterone Levels, it made Prostate Cancer more readily apparent, and easier to treat before severity increased. For patients that did not opt for Testosterone Therapy, the cancer was not detected until it reached later stages, increasing the risk to the patient.
Previous Studies Corroborate New Prostate Cancer / Testosterone Therapy Findings
NYU Researchers Published a Prostate Cancer Study in the Journal of Clinical Oncology which evaluated medical records of 38,570 Swedish medical patients with Prostate Cancer to 192,838 patients without Prostate Cancer.
Among those with Prostate Cancer, 284 patients took Prescription Testosterone, and 1,378 cancer-free patients used Testosterone. In this study, no link between Prescription Testosterone and Prostate Cancer Risk was found.
Furthermore, men taking Prescription Testosterone were more likely to catch cancer in the earliest stages and were much less likely to experience the condition in its later, more dangerous stages.
Another study was conducted by the University of Toronto, evaluating the effects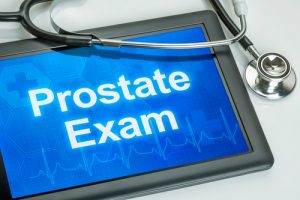 of Testosterone Therapy on Prostate Cancer on Canadian men of at least 66 years of age.
They discovered that men that were prescribed Testosterone for Hypogonadism had a much lower incidence of Prostate Cancer than those that did not receive therapy.
The control group experienced prostate cancer forty percent more often than the Low-T Treatment Group. This study involved nearly 40,000 patients, just over 10,000 of which took Prescription Testosterone. Patients were followed a bit over five years on average.
A third study, published just this year in Germany, found similar results. This study evaluated Prostate Cancer concerning both incidence and severity and compared patients using Testosterone to those with Low-T, along with those with total Eugonadal Impairment.
Agents from the Institute of Urology and Andrology compared results from prostate biopsy exams.
They found that men utilizing Bio-Identical Testosterone experienced Prostate Cancer at around 1/3rd of the rate of the control group, among men who had undergone a prostate biopsy.
Eugonadal males had a Prostate Cancer rate less than control, but more than the experimental group. Men taking Testosterone also had significantly less severe Prostate Cancer when detected.
Reference
Testosterone and prostate cancer: an evidence-based review of pathogenesis and oncologic risk
Contact Us Today For A Free Consultation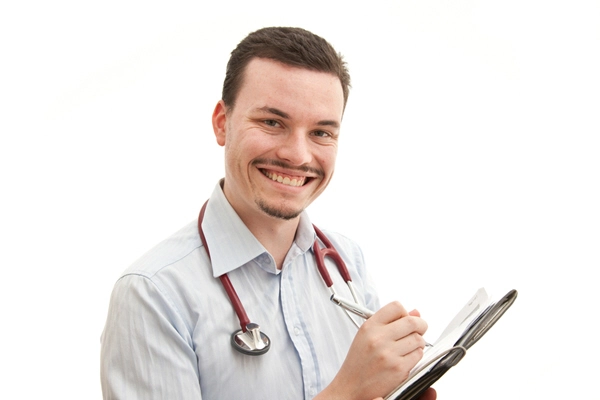 Word Count: 1193