Reading Time:
2
minutes
INTRODUCTION
Hypogonadism in a male refers to a decrease in either of the two major functions of the testes: sperm production or testosterone production. These abnormalities can result from disease of the testes (primary hypogonadism) or disease of the pituitary or hypothalamus (secondary hypogonadism). The use of testosterone to treat hypogonadism in adult men, primary or secondary, is reviewed here. The clinical manifestations and diagnosis of male hypogonadism, induction of spermatogenesis in men with secondary hypogonadism, and induction of puberty with testosterone are discussed elsewhere. (See "Clinical features and diagnosis of male hypogonadism" and "Induction of fertility in men with secondary hypogonadism" and "Diagnosis and treatment of delayed puberty", section on 'Testosterone therapy'.)
MECHANISMS OF TESTOSTERONE ACTION
Testosterone has many different biologic effects, at least in part because it can act as three hormones. It can act directly by binding to the androgen receptor. It can also act in tissues that express the enzyme 5-alpha-reductase, via conversion to dihydrotestosterone, which binds more avidly to the androgen receptor than testosterone itself. Finally, it can act as an estrogen following conversion by aromatase to estradiol, which binds to the estrogen receptor.
Testosterone requires conversion to dihydrotestosterone for its action on the external genitalia (which include the prostate gland) and sexual hair. This mechanism provides the basis for the use of the 5-alpha-reductase inhibitor, finasteride, to treat benign enlargement of the prostate and male pattern baldness. (See "Treatment of androgenetic alopecia in men", section on 'Finasteride' and "Medical treatment of benign prostatic hyperplasia", section on '5-alpha-reductase inhibitors'.)
Testosterone requires conversion to estradiol for much of its action on bone. This effect is illustrated by the rare condition of aromatase deficiency in men, which results in failure of epiphyseal closure and severe osteoporosis. Treatment with estradiol corrects both. (See "Epidemiology and etiology of osteoporosis in men", section on 'Estrogen'.)
Testosterone also appears to require conversion to estradiol to stimulate normal sexual function and decrease body fat in men, as shown by an experiment in which men 20 to 50 years old were treated with a gonadotropin-releasing hormone (GnRH) agonist to suppress testosterone and estradiol secretion and then replaced with testosterone, with or without an aromatase inhibitor [1]. Addition of the aromatase inhibitor partially blocked testosterone from increasing libido and erectile function and from decreasing subcutaneous and intraabdominal fat.
Literature review current through: Feb 2015. | This topic last updated: Tue Jul 08 00:00:00 GMT 2014.
More:

Testosterone treatment of male hypogonadism - UpToDate
Contact Us Today For A Free Consultation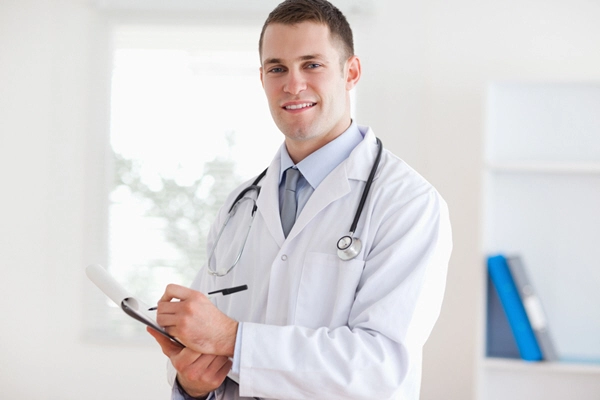 Word Count: 402