Reading Time:
5
minutes
Washington D.C Blood Testing Facilities

Represents a LabCorp blood testing facility


Represents a Quest Diagnostics blood testing facility
Blood Testing Centers In State: Washington D.C
LabCorp Blood Testing Centers In Other, Washington D.C
Quest Blood Testing Centers In Other, Washington D.C
Quest Center, 2141 K St Nw, Washington, Other, DC, 20037-1883
Quest Center, 2440 M St Nw, Washington, Other, DC, 20037-1449
Quest Center, 1145 19Th St, Nw, Washington, Other, DC, 20036-3713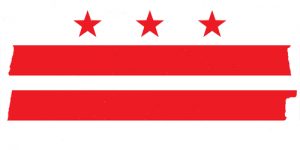 The District of Columbia is one of the most engaging and exciting places in the United States. For real movers and shakers, there are few places like it in America. Are you a man, thirty years or older? Are you starting to have trouble keeping up with your lifestyle? Have you been experiencing sexual issues such as low libido or sexual dysfunction?
Testosterone deficiency could be the cause of your growing fatigue and increasing sexual frustration. Our hormone clinic work with guys just like you throughout the Washington D.C. Metropolitan area, to boost testosterone levels and revitalize sexual and physiological health! Avoid scams like testosterone supplements and pills, only trust testosterone therapy with a doctor's prescription!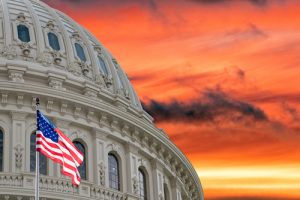 Low-T Doctors in the D.C. Metro Area
One of the big draws to Washington D.C. is the immense amount of choice that you are offered. Unfortunately, it's possible to easily be overwhelmed by your options. For example, it can be hard to find a qualified urologist or endocrinologist that you can trust. A doctor that genuinely understands what you're going through and specializes in the treatment of andropause and hypogonadism. Our hormone clinic serves the people of Washington D.C. and has affiliates throughout the entire metropolitan area that can help you reveal your need for testosterone and provide you with the distinct care that you deserve as an individual.
Testosterone Prescriptions for Andropause in Washington D.C.
If you are a male with low testosterone symptoms, there's no reason to be nervous about reaching out to an HRT specialist in your area. Testosterone deficiency is common in older males, and low-t is easily treated with bio-identical hormones. You don't have to feel ashamed of your falling hormone levels. Andropause is a normal aspect of growing older, but you don't have to live with the symptoms of low-t. Testosterone injections, low-t patches, and testosterone creams are medications for low testosterone levels, and can help you restore your energy levels and sex drive while also having a positive impact on muscle mass, body fat distribution, and more!
D.C. Hormone Diagnostic Evaluation for Low-T and Hormone Imbalance
At our licensed HRT clinic, we've made it easier than ever to get the life-changing testosterone treatments that can enhance and renew your vitality and your sex life. Just call us at the number above to set up an appointment, and we can arrange for you to be clinically evaluated by a doctor near you. We utilize modern diagnostic techniques to thoroughly investigate your hormone needs with the help of a single blood sample.
We measure a variety of factors that are related not only to your hormone balance but your overall health, in order to provide you with a complete diagnosis. With regard to low-t, we measure free testosterone, total testosterone, FSH, and LH levels, in addition to IGF-1 levels, HDL/LDL cholesterol, and other vital markers of general health and hormone wellness.
HGH Therapy in the District of Columbia
When we run our tests, we commonly discover that our male patients suffer from co-morbid hormone imbalance. HGH and testosterone are two of the most common age-related forms of hormone imbalance and have a powerfully negative influence on wellness. If you treat low-t without restoring HGH levels, then you won't receive the maximum benefits of hormone optimization. HGH deficiency is associated with slow healing, poor sleep, fatigue, weight gain, diminished exercise capacity, reduced cognitive focus, deep wrinkles, rough skin, and other symptoms which prevent you from feeling and looking your best.
Luckily, there are no known side effects related to the combination of testosterone and HGH therapy. Total hormone revitalization, combined with intelligent lifestyle change, can produce tremendous benefits for your mind and your body.
HGH Therapy and Sermorelin Acetate
If our evaluation demonstrates that you can benefit from HGH restoration, we offer two forms of treatment, bio-identical human growth hormone, and recombinant sermorelin acetate. Both have the ability to more than adequately treat your underlying HGH imbalance. Sermorelin has experienced a burst in popularity in recent years because of the advantages that it has over human growth hormone. It's less expensive, more widely available to patients, and naturally enhances the body's ability to produce an internal supply of human growth hormone. If you'd like to learn more about these amazing hormone treatments, contact us for a free consultation!
Information About the District of Columbia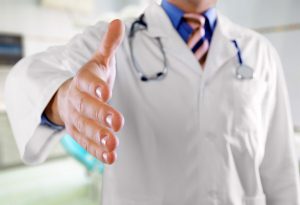 The city of Washington D.C. is an independent district carved from the state of Maryland to act as the state's capital. As such, the city belongs to no state, designed so that the whole country would be equally represented by its capital. Washington D.C. is unique in that it has no voting senators nor representatives, a fact which many in the nation's capital seek to change. The District of Columbia was founded in the year 1801. Today, Washington D.C. is the seat of American politics and is considered one of the most highly educated and well-read places in America.
Cities in the District of Columbia metropolitan area include Potomac, Bethesda, Hyattsville, Arlington, Alexandria, Forestville, District Heights, Merrifield, and Tysons. Among the neighborhoods of Washington D.C. are Anacostia, Foggy Bottom, Columbia Heights, downtown Washington, Adams Morgan, Capitol Hill, and Georgetown. There are a number of highly regarded universities in Washington D.C., including National Defense University, Gallaudet, Howard, American, George Washington, and Georgetown University.
Things to See in Washington D.C.
Being this nation's capital, the District of Columbia has more options for both history and entertainment than practically any place in America. The city is home to some of the most famous monuments in the world, including the Lincoln Memorial and the Washington Monument. For those interested in art, science, and history, Washington D.C. is also home to the Smithsonian Institute, which is among the most prestigious museum complexes on Earth.
Hundreds of thousands of people travel across the Potomac to Arlington National Cemetery as well, the hallowed ground where so many of America's bravest soldiers are laid to rest, as well as the location of the John F. Kennedy Eternal Flame and the Tomb of the Unknowns. Other cool and intriguing places in D.C. include the John F. Kennedy Center for the Performing Arts, the Renwick Gallery, and Theodore Roosevelt Island.
Contact Us Today For A Free Consultation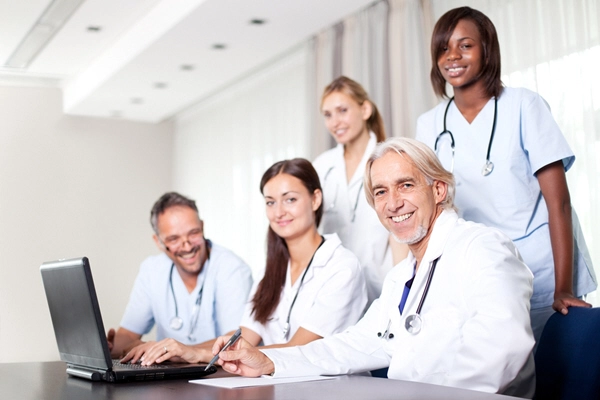 Word Count: 1064