Indiana Blood Testing Facilities

Represents a LabCorp blood testing facility


Represents a Quest Diagnostics blood testing facility
Blood Testing Centers In State: Indiana
LabCorp Blood Testing Centers In Adams County, Indiana
LabCorp Blood Testing Centers In Allen County, Indiana
LabCorp Blood Testing Centers In Boone County, Indiana
LabCorp Blood Testing Centers In Clay County, Indiana
LabCorp Blood Testing Centers In Delaware County, Indiana
LabCorp Blood Testing Centers In Floyd County, Indiana
LabCorp Blood Testing Centers In Grant County, Indiana
LabCorp Blood Testing Centers In Hamilton County, Indiana
LabCorp Blood Testing Centers In Henry County, Indiana
LabCorp Blood Testing Centers In Howard County, Indiana
LabCorp Blood Testing Centers In Knox County, Indiana
LabCorp Blood Testing Centers In Lake County, Indiana
LabCorp Blood Testing Centers In Madison County, Indiana
LabCorp Blood Testing Centers In Marion County, Indiana
LabCorp Blood Testing Centers In Porter County, Indiana
LabCorp Blood Testing Centers In St Joseph County, Indiana
LabCorp Blood Testing Centers In Steuben County, Indiana
LabCorp Blood Testing Centers In Tippecanoe County, Indiana
LabCorp Blood Testing Centers In Tipton County, Indiana
LabCorp Blood Testing Centers In Vanderburgh County, Indiana
LabCorp Blood Testing Centers In Vigo County, Indiana
Quest Blood Testing Centers In Allen County, Indiana
Quest Blood Testing Centers In Hamilton County, Indiana
Quest Blood Testing Centers In Harrison County, Indiana
Quest Blood Testing Centers In Johnson County, Indiana
Quest Blood Testing Centers In Lake County, Indiana
Quest Blood Testing Centers In Marion County, Indiana
Quest Blood Testing Centers In Porter County, Indiana
Quest Blood Testing Centers In St Joseph County, Indiana
Quest Blood Testing Centers In Wayne County, Indiana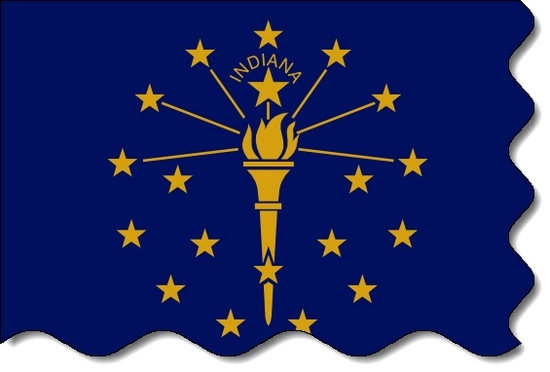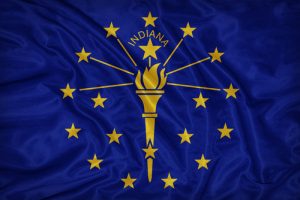 There is almost nothing more frustrating to a man than losing his sense of potency and libido.
One of the leading causes of sexual dysfunction is Testosterone Deficiency, and at our Low-T Clinic, we've made it our goal to help men just like you restore sexual desire and potency through the use of highly effective Testosterone Hormone Replacement Therapy.
We provide our Low-T Treatments to men thirty and over that are devastated by the impact of Testosterone Deficiency.
Our Low-T HRT Clinic is board-certified to provide Hormone Replacement Therapy Services to qualified patients in the state of Indiana. We offer our expertise to patients thirty years and older.
Though we only offer Testosterone for Men, we do offer some HRT Services to both men and women, including HGH Injection Therapy, the HCG Diet, B12 Injections, and Sermorelin Acetate for Somatopause.
If you're interested in rejuvenating your Hormones and restoring endocrine balance with the help of highly trained Hormone Professionals, we encourage you to reach out to our friendly and highly trained Hormone Specialists for more information and a free consultation!
The Risks and Dangers of Low-T—More than Just a Sexual Disorder
Age-Related Testosterone Deficiency is referred to in clinical circles as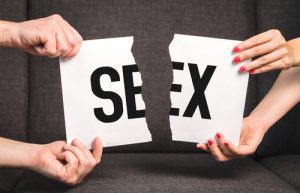 Andropause, and it is a condition that impacts the lives of tens of thousands of men in Indiana.
Unfortunately, many men are reluctant to reach out to a urologist or other Low-T Specialist.
There are countless reasons for this. Some men just don't like going to the doctor. Other men recognize their flagging sex drive but downplay the effects that Low-T has on their life outside of their sexual health.
The truth is that Testosterone Deficiency has a severe and profound impact on overall health.
Low-T not only makes it more challenging to generate sexual desire, but it also increases the risk and severity of some other detrimental conditions, such as depression, weight gain, fatigue, loss of strength, osteoporosis, and more.
All of these issues have a negative impact on mortality risk. Furthermore, Low-T is associated with heart disease and atherosclerosis, meaning that you're more likely to experience a fatal heart event as a result of Testosterone Deficiency.
If you feel that your life is affected by Low-T, reach out to a qualified Hormone Doctor—It could be the most crucial decision that you make in your life!
How To Make an Appointment for Low-T Diagnosis in Indiana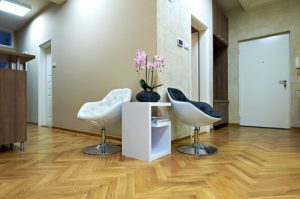 At our Hormone Replacement Therapy Clinic, Low-T is one of the most commonly prescribed forms of HRT Treatment that we offer.
If you feel that Testosterone Deficiency may be impairing your ability to live a healthy and active life, our HRT Specialists can help. Only by reaching out to us with a phone call, we can make all of the arrangements to have your health and hormone status assessed with the assistance of a local Indiana Physician.
We work with affiliates statewide so that you can get the specialized care that you deserve without having to travel halfway across the state for treatment.
With just a thumb-prick and a physical, we can gather all of the valuable medical data needed to assess your health needs fully.
Your blood sample will be sent to the trusted blood-testing company, LabCorp, where it will be evaluated via Comprehensive Hormone Panel. This will provide our HRT Doctors with a complex and vivid profile of your underlying health.
Not only will your bloodwork reveal your Free and Total Testosterone Levels, but also a variety of other markers of Hormone Balance and overall wellness. This approach allows us to create a Health and Hormone Regimen that meets all of your needs as a patient.
We will work with you to create a wellness plan that will help you get the most out of treatment so you can feel better than you have in years!
Learn More About Indiana
Indiana is one of the states that comprise the American Midwest. Indiana is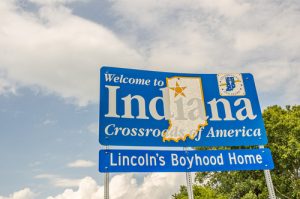 unique in the way that it straddles some different facets of American culture.
In the northern portion of the state, Indiana shares many characteristics with New England and the Mid-Atlantic.
On the other hand, the more rural areas in the southern part of the state retain a distinctly Southern charm that is distinct from the surrounding states. Indiana is a highly agricultural state, essential to the national supply of both grain and corn. Northwest Indiana has long been a center for steel and manufacturing.
The capital of Indiana is in the heart of the state, in Indianapolis. Indianapolis is famous for its car culture and is home to the Indianapolis Motor Speedway, which hosts a variety of significant auto races, including the prestigious Indy 500.
Other metro areas in the state include South Bend, Lafayette, Gary, Fort Wayne, Evansville, Columbus, and Bloomington.
The state of Indiana has a massive presence in the world of college athletics, the home of the Notre Dame Fighting Irish, the Purdue Boilermakers, the Butler Bulldogs, and the Indiana Hoosiers.
There are two major professional sports franchises in the state: the Indiana Pacers and the Indianapolis Colts.
Contact Us Today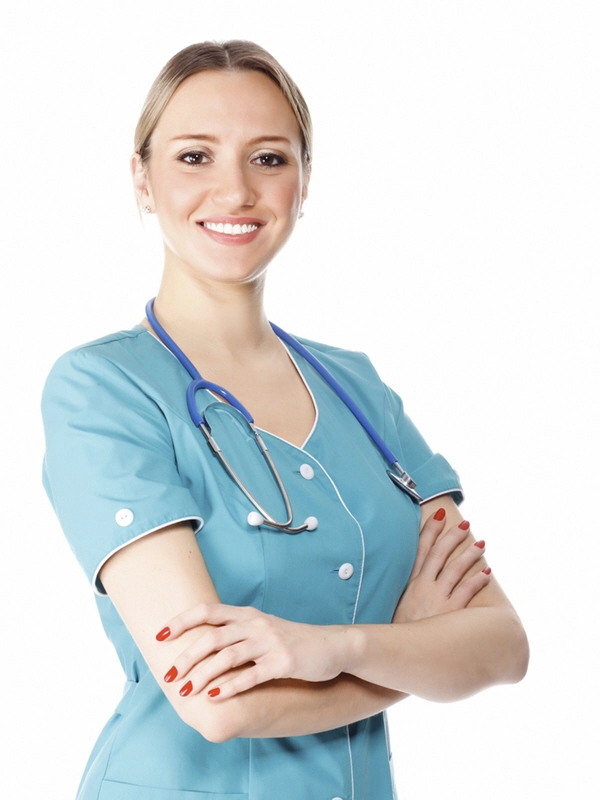 Word Count: 861