Reading Time:
5
minutes
Testosterone Replacement Therapy is a highly effective hormone treatment designed to restore Testosterone Levels in patients suffering from Low-T and Andropause. One issue with Testosterone Treatments as they exist today is that each form of therapy has its own distinct drawbacks. Typical types of treatment involve Testosterone Patches, Testosterone Gels, Testosterone Implants, and Testosterone Injections.
Low-T Patch Drawbacks – Transdermal Patches have to adhere to the skin 22-24 hours per day. Some people don't like the appearance of these patches, and a small portion of patients develop irritation as a result of the patches. These patches also have issues when submerged in water.
Low-T Gel Drawbacks – Gel and Cream Testosterone come with the risk of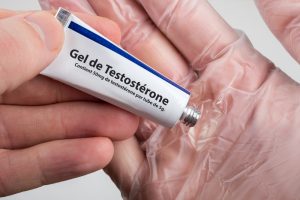 transference if someone makes physical contact with the area where the treatment is administered, in the hours following application. These treatments also wash off when exposed to water in the first few hours, reducing the effectiveness of treatment in that case.
Low-T Implant Drawbacks – Testosterone Pellets provide a 3-5 month dose of Testosterone, but must be surgically implanted in an outpatient procedure. Furthermore, there is a small risk of infection and a slightly more significant risk that the pellets will dislodge from the implantation site.
Low-T Injection Drawbacks – Testosterone Injections provide a Testosterone Dose, which lasts from three days to three weeks. But many people have issues with needle anxiety, and Injectable Testosterone takes the most specialized care to administer.
Because of these drawbacks, and the millions of patients nationwide and worldwide that can benefit from Low-T Therapy, pharmaceutical companies are coming up with new and inventive ways to administer Bio-Identical Testosterone.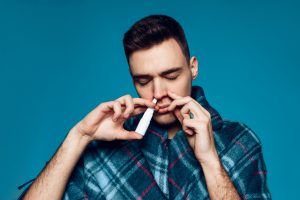 One of the latest of these is Natesto, which is a Low-T treatment designed to be delivered to the inside of the nostril. The skin inside the nose is thin and readily absorbs the medication, and the area is incredibly resistant to transference. The idea behind applying the drug to the nostril is similar to medications like Axiron, which are designed to be delivered to the armpit—by providing medicine to an area which is difficult to make contact with by accident, it reduces the risk of transference.
As of December 2014, Natesto is owned by Endo Pharmaceuticals and was developed by Trimel Pharmaceuticals. The rights to Natesto were sold by Trimel for a total of twenty-five million dollars, with potential future revenues. Natesto has been under FDA Testing and finally met FDA approval in May of the same year. The product should be available to patients for prescription in the spring of 2015.
What is Natesto Used For?
Natesto is intended for the treatment of Testosterone Deficiency, Andropause, and Low-T. Patients with abnormally low Testosterone Levels can use Natesto to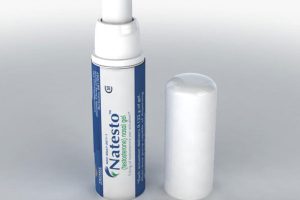 Boost Testosterone Levels to normal levels associated with health and vitality. The treatment can be used for both Primary and Secondary Testosterone Deficiency.
Who Should Not Use Natesto?
Natesto is not intended for women with Low-T, because Natesto is concentrated at a dose much higher than women need. Natesto may be available in the future for the treatment of Pediatric Testosterone Deficiency. But there has not been sufficient clinical study conducted on Natesto for it to be approved for use by boys with Testosterone Deficiency.
How Does Natesto Work?
Natesto is intended to be applied inside the nostrils three times daily. The Low-T Treatment is delivered in a canister with a pump-action. Each time the pump is pressed, it produces half of the necessary dose. It takes two pumps to deliver an entire dose of Natesto Testosterone, a pump for each nostril. Each pump provides 5.5 milligrams of Bio-Identical Hormone Treatment, and each tri-daily dose provides 11 milligrams of treatment, meaning that the patient receives 33 milligrams of Testosterone each day.
What Men Should Avoid Natesto Low-T Nasal Therapy?
Men that have prostate cancer should avoid Testosterone Therapy because there is evidence that Testosterone Treatments exacerbate existing tumors. Patients with breast cancer should also avoid taking Natesto Andropause Treatment because it can potentially worsen breast cancer through its conversion into Estrogen.
Side Effects That May Occur as a Result of Natesto Treatment
Low-T Therapy can lead to or exacerbate sleep apnea in at-risk patients.
Patients with liver, kidney, or heart disease may experience edema.
If Natesto is used externally, it can potentially lead to a wholly suppressed sperm count.
There is some evidence that suggests that patients using Low-T products such as Natesto may be at an increased risk of Deep Vein Thrombosis or Venous Thromboembolism.
Testosterone Treatments can increase PSA Counts, but there is no evidence that this has any adverse health effects. Because of this symptom, be sure to be evaluated for Prostate Cancer before starting treatment.
Common Reactions to Natesto
The following are symptoms that were experienced while Natesto was being evaluated by the FDA, all of which occurred in more than three percent of patients:
Nasal Scabbing
Sinus Infection
Upper Respiratory Tract Infection
Nasopharyngitis
Discomfort in Natesto Application
Nosebleed
Stuffy nose
A headache
Increased PSA Count
Who Should I Talk to if I am Interested in Testosterone Therapy?
Natesto will be available to patients shortly, but there are lots of excellent Low-T Treatments available to you today. We listed the drawbacks of various forms of Testosterone Treatment at the start of the article, but none of these drawbacks are so dominant that they should lead you not to consider treatment if you can benefit.
Testosterone HRT is a fantastic option for patients looking to restore their Testosterone Production to a healthy level, and want to improve their health and quality of life in the face of Andropause and Low-T.
If you are interested in Low-T Treatment, or any other form of Hormone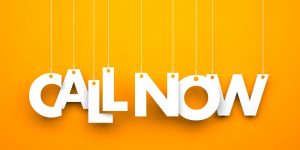 Treatment, we encourage you to contact our clinic.
We have specialists standing by that can discuss HRT Options with you and help you decide if you'd like to set up an appointment with a physician in your area that can get you started.
If diagnostic testing shows that you can benefit from Hormone Replacement Therapy, we can deliver HRT Products directly to your address so you can begin treatment as soon as possible!
Contact Us Today For A Free Consultation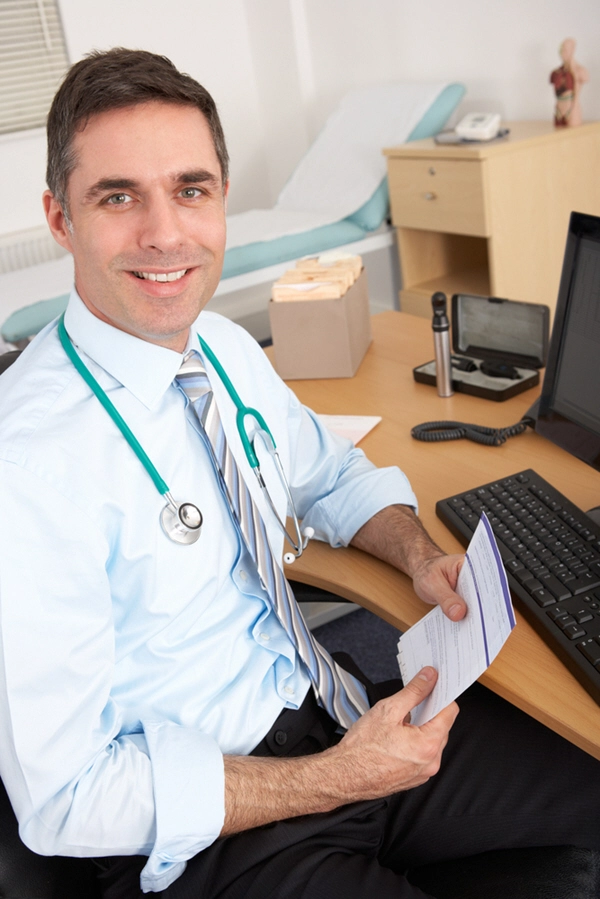 Word Count: 1027