North Carolina Blood Testing Facilities

Represents a LabCorp blood testing facility


Represents a Quest Diagnostics blood testing facility
Blood Testing Centers In State: North Carolina
LabCorp Blood Testing Centers In Alamance County, North Carolina
LabCorp Blood Testing Centers In Buncombe County, North Carolina
LabCorp Blood Testing Centers In Cabarrus County, North Carolina
LabCorp Blood Testing Centers In Carteret County, North Carolina
LabCorp Blood Testing Centers In Catawba County, North Carolina
LabCorp Blood Testing Centers In Cleveland County, North Carolina
LabCorp Blood Testing Centers In Cumberland County, North Carolina
Labcorp Center, 705 Keystone Ct, Fayetteville, Cumberland County, NC, 28304
Labcorp Center, 105 Roxie Ave, Fayetteville, Cumberland County, NC, 28304
LabCorp Blood Testing Centers In Davidson County, North Carolina
LabCorp Blood Testing Centers In Durham County, North Carolina
Labcorp Center, 2945 South Miami Blvd 132, Durham, Durham County, NC, 27703
Labcorp Center, 4111 Ben Franklin Blvd, Durham, Durham County, NC, 27704
Labcorp Center, 5324 Mcfarland Drive Ste 100, Durham, Durham County, NC, 27707
LabCorp Blood Testing Centers In Forsyth County, North Carolina
LabCorp Blood Testing Centers In Gaston County, North Carolina
LabCorp Blood Testing Centers In Guilford County, North Carolina
LabCorp Blood Testing Centers In Harnett County, North Carolina
LabCorp Blood Testing Centers In Iredell County, North Carolina
LabCorp Blood Testing Centers In Johnston County, North Carolina
LabCorp Blood Testing Centers In Lee County, North Carolina
LabCorp Blood Testing Centers In Lenoir County, North Carolina
LabCorp Blood Testing Centers In Mecklenburg County, North Carolina
LabCorp Blood Testing Centers In Moore County, North Carolina
LabCorp Blood Testing Centers In New Hanover County, North Carolina
LabCorp Blood Testing Centers In Onslow County, North Carolina
LabCorp Blood Testing Centers In Orange County, North Carolina
LabCorp Blood Testing Centers In Person County, North Carolina
LabCorp Blood Testing Centers In Pitt County, North Carolina
Labcorp Center, 2253 Stantonsburg Rd, Greenville, Pitt County, NC, 27834
Labcorp Center, 2210 Hemby Lane Suite 101, Greenville, Pitt County, NC, 27834
LabCorp Blood Testing Centers In Randolph County, North Carolina
LabCorp Blood Testing Centers In Rockingham County, North Carolina
LabCorp Blood Testing Centers In Rowan County, North Carolina
LabCorp Blood Testing Centers In Surry County, North Carolina
Labcorp Center, 942 Johnson Ridge Road Ste U, Elkin, Surry County, NC, 28621
Labcorp Center, 752 S Andy Griffith Pkwy, Mount Airy, Surry County, NC, 27030
LabCorp Blood Testing Centers In Wake County, North Carolina
LabCorp Blood Testing Centers In Watauga County, North Carolina
LabCorp Blood Testing Centers In Wayne County, North Carolina
LabCorp Blood Testing Centers In Wilkes County, North Carolina
LabCorp Blood Testing Centers In Wilson County, North Carolina
Labcorp Center, 3302 Nash Street North, Wilson, Wilson County, NC, 27893
Labcorp Center, 2402 Camden Street Ste 600, Wilson, Wilson County, NC, 27893
Quest Blood Testing Centers In Buncombe County, North Carolina
Quest Blood Testing Centers In Catawba County, North Carolina
Quest Blood Testing Centers In Cumberland County, North Carolina
Quest Blood Testing Centers In Forsyth County, North Carolina
Quest Blood Testing Centers In Guilford County, North Carolina
Quest Blood Testing Centers In Iredell County, North Carolina
Quest Blood Testing Centers In Johnston County, North Carolina
Quest Blood Testing Centers In Mecklenburg County, North Carolina
Quest Blood Testing Centers In New Hanover County, North Carolina
Quest Blood Testing Centers In Onslow County, North Carolina
Quest Blood Testing Centers In Pitt County, North Carolina
Quest Blood Testing Centers In Rowan County, North Carolina
Quest Blood Testing Centers In Vance County, North Carolina
Quest Blood Testing Centers In Wake County, North Carolina
Quest Blood Testing Centers In Wayne County, North Carolina
Quest Blood Testing Centers In Wilson County, North Carolina
Quest Center, 2605 Forest Hills Rd, Wilson, Wilson County, NC, 27893-4448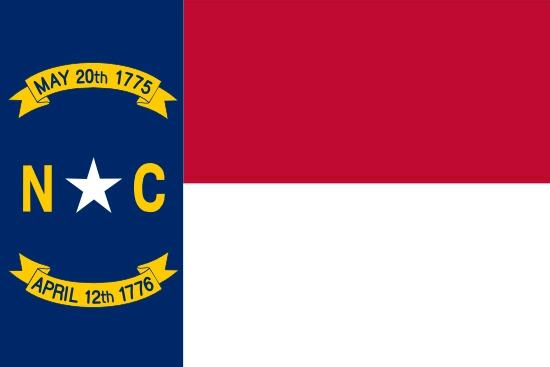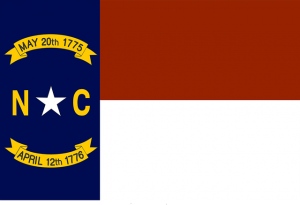 Have you been feeling more tired than usual lately? Have you experienced a serious drop in sexual desire or function over the course of recent months or years?
If so, then there is a chance that you are a serious candidate for Testosterone Replacement Therapy for Low-T. We represent a licensed and board-certified North Carolina Hormone Center that provides services to men over the age of thirty, all over the state.
We have simplified and streamlined the process of HRT Assessment and Prescription, allowing us to quickly and accurately evaluate your need for Hormone Replacement Therapy, as well as provide you with the highest quality HRT Treatments available today at your convenience.
If you are interested in Testosterone, or any other form of Hormone Optimization and Replacement, we encourage you to give us a call at the number that you see on this page, or simply complete the form on this webpage to arrange for a North Carolina Hormone Consultation.
North Carolina Low-T Diagnosis and Treatment
In order to assess your need for Andropause Treatment, our Testosterone Therapy Center will refer you to a local HRT Affiliate in your area for a Hormone Assessment.
A local North Carolina Doctor will give you a physical and take a blood sample, which will be thoroughly tested in order to measure your Testosterone Levels and other factors related to your health and wellness.
If our tests find that your Free Testosterone Levels are too low, and your test results show that you qualify, we will write you a prescription for Testosterone Therapy.
There are three primary forms of treatment used to boost Testosterone Levels: Testosterone Injection Therapy (Testosterone Propionate, Enanthate, or Cypionate), Transdermal Low-T Patches, and Topical Testosterone Gels.
All three have been proven both safe and effective, it simply comes down to your preference as a patient with regard to which form of Andropause Therapy is right for you! Our helpful Low-T Specialists can fill you in on all the details and provide you with further information.
Signs and Symptoms of Testosterone Deficiency
Most people don't realize it, but Low-T is a multifaceted disorder, with a whole range of symptoms that impact male health and wellness.
Many men shrug off Testosterone Deficiency because they don't consider the whole cost of not seeking treatment. Testosterone is one of the primary anabolic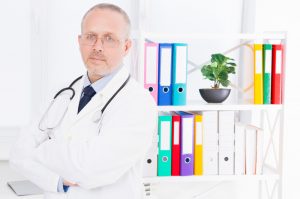 hormones of the human body, and for that reason, Low-T causes lots of problems aside from sexual disruption, including loss of muscle mass, increased fat mass, anxiety, fatigue, and more.
Men that don't get enough Testosterone are more likely to experience dangerous health conditions, including diabetes, high blood pressure, heart attack, stroke, and more.
Finding a Testosterone Doctor in North Carolina
We understand how difficult it can be to find an HRT Doctor in North Carolina. That's one of the reasons why we think that it's so important to provide our quality HRT Therapy Services to the people of North Carolina.
When you call us, we will get you started with a local doctor in order to get things initiated. After your doctor visit, and after we have received your blood test results, our qualified Testosterone Specialists will work to develop the ideal plan for your needs and goals as a patient.
We will tailor your Testosterone HRT Regimen to fit both your needs and your budget. Not only will we provide you with Quality Bio-Identical Testosterone, but we will also provide you a full plan, including diet and exercise recommendations, for your treatment, so that you can maximize the results of your Low-T Therapy and feel and look your best!
North Carolina Comprehensive Testosterone and HGH Restoration
Did you know that many men experience Low-T and Human Growth Hormone Deficiency simultaneously?
Both disorders share many common symptoms, which is why we test for both HGH Deficiency and Testosterone Deficiency with your blood sample. If our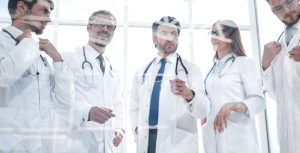 Comprehensive Hormone Panel shows that Low Growth Hormone Levels are impacting your lifestyle, we can safely prescribe you both Bio-Identical HGH and Testosterone, so that you can experience the full benefits of Hormone Restoration!
Information about North Carolina
North Carolina is an amazing state with a lot to offer. Most people think about Duke and UNC when they think about the state, but there is so much more to North Carolina than basketball.
North Carolina was one of the original thirteen states, though it was first colonized as the Province of Carolina, along with what is now South Carolina, in 1629.
North Carolina separated from South Carolina in 1719, which is when it developed the northern and southern borders that it more or less retains today.
Originally, North Carolina extended all the way to the Mississippi river in theory but developed its modern western border later in the 18th century.
North Carolina Outdoors
From the breathtaking Smoky Mountains to the beautiful beaches of the Atlantic Ocean, North Carolina offers some of the best outdoor experiences in the United States.
For those looking for a relaxing experience at the beach, the Outer Banks, the Crystal Coast, and the Brunswick Islands are fantastic options. Unlike Myrtle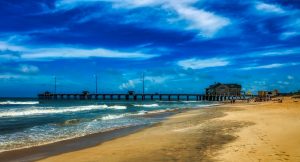 Beach and Virginia Beach, most beach areas in North Carolina are more laid back.
For those interested in a Smoky Mountain experience, Asheville is a great starting point. Asheville lies in the foothills of the massive mountain range and is a unique city with a wonderful culture that exemplifies what it means to be a free spirit.
The Blue Ridge Parkway also begins in North Carolina, a famous highway that draws hundreds of thousands of tourists, bikers, and hikers every year. If you're interested in experiencing the outdoor sights of North Carolina, Testosterone can help give you the boost you need to tackle the biggest challenges!
Major Cities in North Carolina
North Carolina is one of the most highly populated states in the United States (ninth), and has a number of major population centers. The largest city in North Carolina is Charlotte, which is also a major banking center for the entire United States.
Raleigh is located in the center of the state and is the capital of North Carolina. Other major cities in North Carolina include Asheville, Wilmington, Fayetteville, Durham, Greensboro, Winston-Salem, Cary, and High Point.
North Carolina Colleges, Universities, and Medical Schools
Most people know about colleges in North Carolina that are associated with their quality Basketball programs. The Duke University Blue Devils of Durham North Carolina are one of the best programs in the history of NCAA Basketball, along with the UNC Tarheels of Chapel Hill.
Raleigh, N
orth Carolina is the home of the NC State Wolfpack. Among other universities in North Carolina are Davidson, Western Carolina, Elon, Charlotte, Appalachian State, and Wake Forest.
There are four major medical schools in North Carolina: the Wake Forest School of Medicine, the Duke University School of Medicine, the Brody School of Medicine at Elon, and the University of North Carolina School of Medicine.
The UNC Department of Endocrinology and Metabolism performs groundbreaking research on Hormone Imbalance and Hormone Disorders and is currently performing research regarding Hormone Imbalance and Atherosclerosis, along with how Obesity is impacted by hormones like Testosterone.
North Carolina
Contact Us Today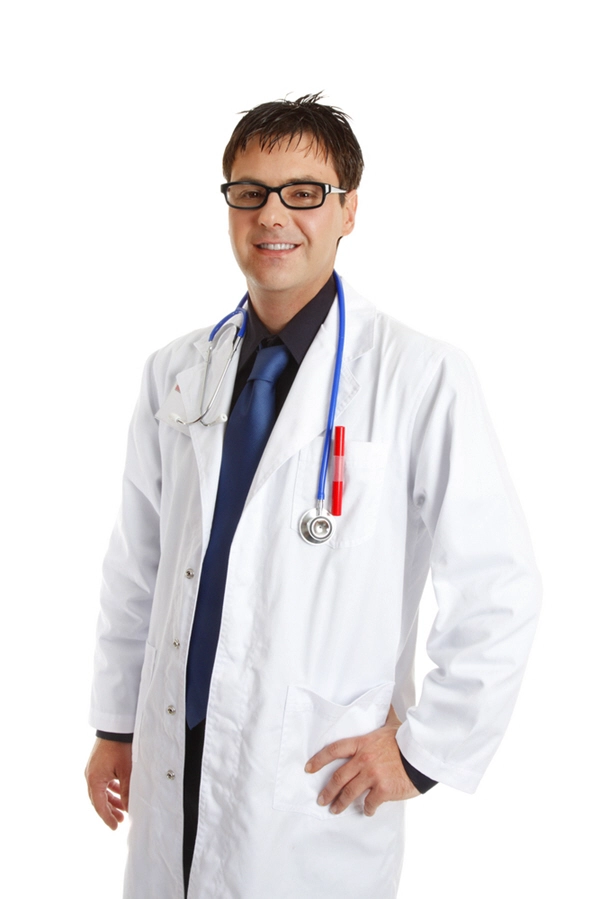 Word Count: 1208