Pennsylvania Blood Testing Facilities

Represents a LabCorp blood testing facility


Represents a Quest Diagnostics blood testing facility
Blood Testing Centers In State: Pennsylvania
LabCorp Blood Testing Centers In Allegheny County, Pennsylvania
LabCorp Blood Testing Centers In Berks County, Pennsylvania
Labcorp Center, 2240 Ridgewood Road Ste 102, Reading, Berks County, PA, 19610
Labcorp Center, 44 East Avenue, Strausstown, Berks County, PA, 19559
LabCorp Blood Testing Centers In Blair County, Pennsylvania
LabCorp Blood Testing Centers In Bucks County, Pennsylvania
LabCorp Blood Testing Centers In Butler County, Pennsylvania
LabCorp Blood Testing Centers In Chester County, Pennsylvania
LabCorp Blood Testing Centers In Clarion County, Pennsylvania
LabCorp Blood Testing Centers In Dauphin County, Pennsylvania
LabCorp Blood Testing Centers In Delaware County, Pennsylvania
LabCorp Blood Testing Centers In Erie County, Pennsylvania
LabCorp Blood Testing Centers In Fayette County, Pennsylvania
LabCorp Blood Testing Centers In Greene County, Pennsylvania
LabCorp Blood Testing Centers In Lackawanna County, Pennsylvania
LabCorp Blood Testing Centers In Lancaster County, Pennsylvania
LabCorp Blood Testing Centers In Lawrence County, Pennsylvania
LabCorp Blood Testing Centers In Lehigh County, Pennsylvania
LabCorp Blood Testing Centers In Luzerne County, Pennsylvania
LabCorp Blood Testing Centers In Monroe County, Pennsylvania
LabCorp Blood Testing Centers In Montgomery County, Pennsylvania
LabCorp Blood Testing Centers In Northampton County, Pennsylvania
LabCorp Blood Testing Centers In Philadelphia County, Pennsylvania
LabCorp Blood Testing Centers In Pike County, Pennsylvania
LabCorp Blood Testing Centers In Somerset County, Pennsylvania
Labcorp Center, 200 Hospital Dr, Meyersdale, Somerset County, PA, 15552
Labcorp Center, 225 S Center Ave, Somerset, Somerset County, PA, 15501
LabCorp Blood Testing Centers In Washington County, Pennsylvania
LabCorp Blood Testing Centers In Wayne County, Pennsylvania
LabCorp Blood Testing Centers In Westmoreland County, Pennsylvania
Labcorp Center, 518 Pellis Rd, Greensburg, Westmoreland County, PA, 15601
Labcorp Center, 9173 Rte 30 Ste 5, Irwin, Westmoreland County, PA, 15642
LabCorp Blood Testing Centers In York County, Pennsylvania
Labcorp Center, 239 Pauline Dr (S York Plaza), York, York County, PA, 17402
LabCorp Blood Testing Centers In Other, Pennsylvania
Quest Blood Testing Centers In Allegheny County, Pennsylvania
Quest Blood Testing Centers In Beaver County, Pennsylvania
Quest Center, 832 Merchant St, Ambridge, Beaver County, PA, 15003-2324
Quest Center, 1701 Third Street, Beaver, Beaver County, PA, 15009-2432
Quest Blood Testing Centers In Berks County, Pennsylvania
Quest Blood Testing Centers In Bucks County, Pennsylvania
Quest Blood Testing Centers In Butler County, Pennsylvania
Quest Blood Testing Centers In Chester County, Pennsylvania
Quest Center, 1011 Baltimore Pike,, West Grove, Chester County, PA, 19390-9402
Quest Blood Testing Centers In Crawford County, Pennsylvania
Quest Blood Testing Centers In Cumberland County, Pennsylvania
Quest Blood Testing Centers In Dauphin County, Pennsylvania
Quest Blood Testing Centers In Delaware County, Pennsylvania
Quest Blood Testing Centers In Erie County, Pennsylvania
Quest Blood Testing Centers In Fayette County, Pennsylvania
Quest Blood Testing Centers In Franklin County, Pennsylvania
Quest Blood Testing Centers In Lackawanna County, Pennsylvania
Quest Blood Testing Centers In Lancaster County, Pennsylvania
Quest Blood Testing Centers In Lawrence County, Pennsylvania
Quest Blood Testing Centers In Lebanon County, Pennsylvania
Quest Blood Testing Centers In Lehigh County, Pennsylvania
Quest Blood Testing Centers In Luzerne County, Pennsylvania
Quest Blood Testing Centers In Mercer County, Pennsylvania
Quest Blood Testing Centers In Monroe County, Pennsylvania
Quest Blood Testing Centers In Montgomery County, Pennsylvania
Quest Blood Testing Centers In Northampton County, Pennsylvania
Quest Blood Testing Centers In Philadelphia County, Pennsylvania
Quest Blood Testing Centers In Schuylkill County, Pennsylvania
Quest Blood Testing Centers In Venango County, Pennsylvania
Quest Blood Testing Centers In Washington County, Pennsylvania
Quest Blood Testing Centers In Westmoreland County, Pennsylvania
Quest Blood Testing Centers In York County, Pennsylvania
Quest Center, 1748 6Th Ave, York, York County, PA, 17403-2643
Quest Center, 1550 Rodney Rd, York, York County, PA, 17408-9715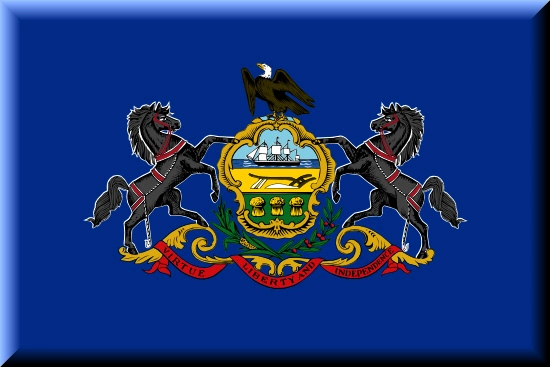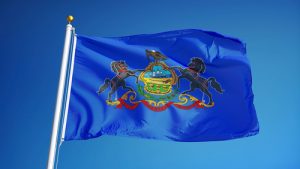 Testosterone replacement therapy is more popular than ever, but there are still millions of men across America and thousands upon thousands in the state of Pennsylvania that still haven't reached out to a reputable hormone clinic to consider therapy.
Many men are intimidated by what they feel is a complicated and drawn-out process. Other men resign themselves to what they feel is an inevitable sexual and physiological fate.
That shouldn't be the case for you, and it doesn't have to be. We have made it easier than ever to get both clinically evaluated for low-t and treated.
Testosterone deficiency is a serious condition that has the potential to be devastating not only to your sex life and virility but to your health and longevity as well.
Find a Testosterone Doctor in Pennsylvania
If you're interested in testosterone therapy for low-t, we are proud to provide top-quality HRT services to patients all across the state of Pennsylvania.
If you are a man, thirty years or older, and our clinical evaluation shows that you can benefit from bio-identical testosterone, we can set you up with testosterone injections (Cypionate or Enanthate), testosterone creams, or testosterone patches designed to boost and restore testosterone balance.
We have affiliate medical professionals located in every county of Pennsylvania that work with us to gather the important medical information we need to make a well-informed diagnosis regarding your hormone balance and overall health.
Testosterone Testing in Pennsylvania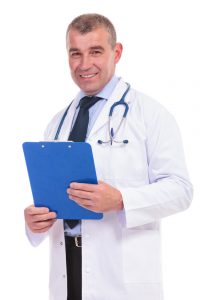 When you contact us for testosterone consultation, we'll answer any questions that you may have and help you decide whether our HRT services are right for you.
If you are interested in testosterone therapy, we will set up an appointment with a doctor in your area, who will do some very important work for us.
First, they will give you a routine physical designed to assess your overall health state. Second, they will take the blood sample which is the key to our diagnostic evaluation.
Your blood sample will undergo a comprehensive hormone panel, which will test for free and bound testosterone levels, cholesterol, IGF-1, and a number of other markers for health and hormone balance.
If our tests show that you do indeed suffer from low-t, we can arrange to set up a therapy regimen that fulfills your biological need for testosterone.
How Do I Know if I Have Low-T?
The only way to know for sure if you are suffering from testosterone deficiency is through blood testing, but low-t does have a number of symptoms which can provide hints regarding your underlying testosterone levels.
The most notable traits of testosterone deficiency are related to male sex drive and function. Men with low-t are likely to suffer from inhibited libido, as well as trouble maintaining and sustaining an erection.
It's important to recognize that low testosterone levels have a much more widespread effect on male health than sexual dysfunction, however. Other signs of testosterone deficiency include an inability to lose weight, loss of strength, lack of confidence, anxiety, and fatigue.
The Dangers of Low-T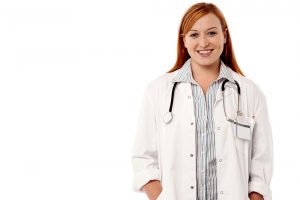 Testosterone deficiency is an insidious condition that afflicts millions of men nationwide and becomes more and more common with each passing year.
Testosterone levels peak during the teenage years, but plateau and remain elevated throughout early adulthood. Beginning at or around the age of thirty, however, testosterone production enters a steady and relatively constant decline for the rest of our lives.
Symptoms begin to manifest after many years or even decades, leading to the symptoms that we associate with low-t. The time in a man's life when the effects of low testosterone become apparent is often referred to as andropause.
There are many long-term risks associated with clinical testosterone deficiency, including increased risk of heart disease, diabetes, and stroke. If you have low-t, there's a strong chance that it's in your best interest to obtain treatment.
HGH Therapy Providers of Pennsylvania
Our clinic also offers treatment for human growth hormone deficiency, both in the form of bio-identical HGH injections and sermorelin acetate therapy. HGH levels follow a similar path as testosterone production through the lifespan. Levels are flush through the twenties, then start to dwindle.
Growth hormone controls cellular division and has powerful effects on your body's ability to retain its vitality and rehabilitate and rejuvenate itself.
HGH deficiency is characterized by suppressed metabolism, reduced ability to recover from injury, increased downtime and frequency associated with illness, depression, cognitive fogginess, and more.
Comprehensive Therapy with HGH and Testosterone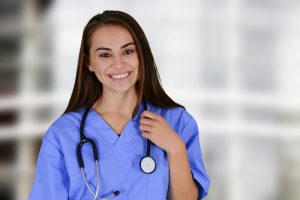 Human growth hormone deficiency and low-t frequently go hand in hand and have a dramatic impact on health and wellness.
For men suffering from the effects of somatopause (age-related growth hormone deficiency), testosterone restoration will provide significant benefits, but unless both forms of hormone imbalance are treated, you won't reach the fullest potential of hormone replacement therapy.
Luckily, it's totally safe to take testosterone and HGH together, allowing you to achieve the best possible results! If you are interested in combination HRT therapy, our hormone specialists would be more than happy to counsel you regarding your options as a patient!
Information About Pennsylvania
Pennsylvania is located in the northeastern United States, specifically in an area known as the Mid-Atlantic.
Pennsylvania stretches from the Delaware River to Lake Erie and is adjacent to New York, New Jersey, Delaware, Maryland, West Virginia, and Ohio. Philadelphia is a port on the Delaware River which spills into the Delaware Bay, but Pennsylvania is not immediately on the Atlantic Coast.
Pennsylvania was originally founded in 1681 and was one of the first thirteen colonies which banded together to form the United States.
Major Cities of Pennsylvania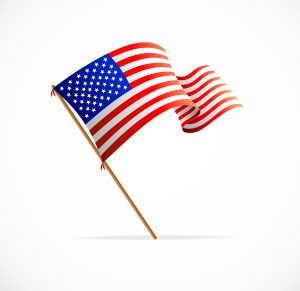 Philadelphia is the seat of commerce in the state of Pennsylvania, but Harrisburg is the capital of the state, owing largely to its central location, which was vital in the past for the entire state to be represented adequately by its elected leaders.
Pittsburgh is located on the western side of the state and is historically associated with the steel industry and manufacturing.
Pittsburgh is also one of the major cities of the Rust Belt and is in a period of rapid economic change owing to the decline of the industries which once sustained it. Other cities in Pennsylvania include Erie, Altoona, Allentown, Scranton, Williamsport, and Wilkes-Barre.
Top Tourist Destinations of Pennsylvania
Two of the most popular tourist destinations in the state of Pennsylvania are the Liberty Bell and Independence Hall, both located in Philadelphia.
Independence Hall is famous, because it is the location where the Declaration of Independence was signed, documenting the official separation of the thirteen colonies from Great Britain.
The Liberty Bell symbolizes American freedom and originally sounded at Independence Hall, though it now rests at Independence National Historical Park, with its signature crack.
Erie, Pennsylvania is a popular destination for recreation, swimming, fishing, and boating because of its location on Lake Erie. There are also many beautiful lighthouses in the Erie area.
There is a famous theme park in Hershey, Pennsylvania, associated with Hershey Chocolate.
A number of other iconic locations associated with American history are located in Pennsylvania, including Valley Forge and Gettysburg National Military Park. For lovers of the outdoors, there are a number of major parks in Pennsylvania, including Locust Lake State Park, the Allegheny National Forest, Susquehannock State Forest, and Bald Eagle State Forest.
Pennsylvania
Contact Us Today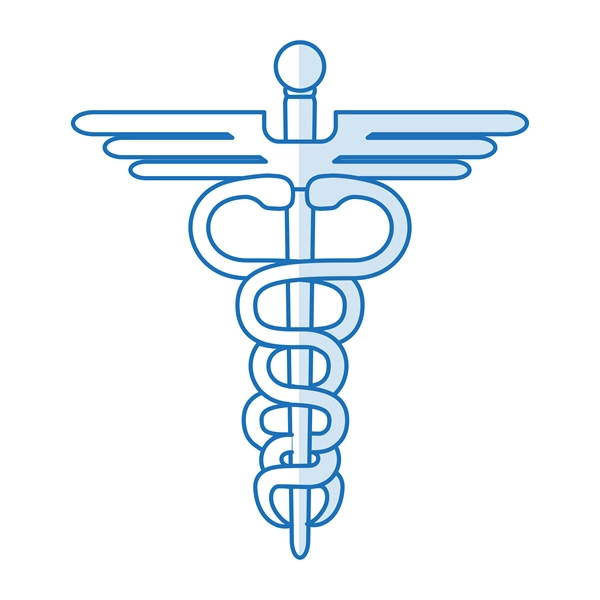 Word Count: 1233