Reading Time:
6
minutes
Testosterone Creams for Low Testosterone Treatment and Andropause
Testosterone Creams are just one of the many effective forms of Testosterone Replacement Therapy available for the treatment of Andropause, and Low T. It is one of the most popular ways to administer this medication.
Testosterone Creams are topical medications that are applied to the skin and absorbed dire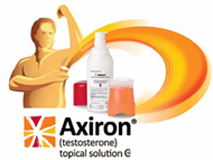 ctly into the body. A fancy term for the delivery of testosterone using cream via the skin is transdermal.
There are a number of Testosterone cream and gel brands available, including Testim, Fortesta, Axiron, and Androgel. Each of these products has its own level of potency.
Testosterone Gels and Cream
Like all forms of Bio-Identical Testosterone Therapy, the goal of Testosterone Creams and Gels is to restore normal and healthy Testosterone Levels for men whose bodies no longer produce enough of the vital hormone.
And moreover, this transdermal method of replenishing testosterone in men and women is smoother and more steady, versus the weekly or bi-weekly injection protocol that is most commonly prescribed by endocrinologists.
Low-T Creams are administered once-daily and provide a day's worth of Testosterone.
They are quickly absorbed into the skin in a matter of minutes. Just wake up,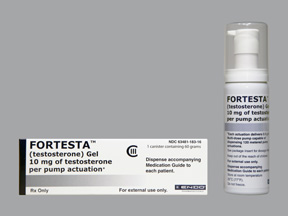 take a good shower, massage the medication into the skin, wash your hands thoroughly, get dressed, and get on with your day.
If you apply the cream to your forearms and massage it in with your other forearm, you don't have to worry about washing your hands as meticulously.
What are the Advantages of Testosterone Creams over Testosterone Injections?
All forms of Testosterone Therapy provide the same great benefits, so it is largely up to the preference of the patient regarding which form of treatment that is ideal.
Here are a couple of reasons why a patient would choose Testosterone Creams or Gels over Testosterone Injections:
Testosterone Creams don't require an injection. This makes it easier to stick with the therapy for many patients, especially those that get nervous around needles! Also, all you have to keep up with is a single bottle of treatment, rather than having to keep a supply of syringes and needles.
The cream/gel method actually put testosterone in your body at a less of a cycle swing and is much more steady in its approach of treating androgen deficiency syndrome, hypogonadism, andropause, or low t.
Testosterone Creams provide a steady supply of Testosterone daily. Low-T Injections (like Testosterone Cypionate) are generally administered once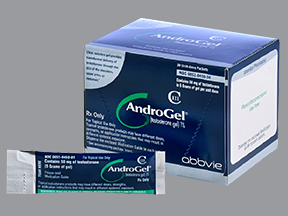 every week to ten days, meaning that Testosterone Levels are more variable over time.
Testosterone cypionate has a 4 to 7-day half-life, and thus your levels peak at day 2 and 3, then followed by a valley. Testosterone Creams are generally considered the best way to keep Testosterone Concentrations in the bloodstream optimally stable.
In other words, the testosterone levels in your body are much more steady with the cream and gel approach, as approached to dramatic swings.
What are the Disadvantages of Testosterone Creams vs. Injections?
Some people do prefer Bio-Identical Testosterone Injections over Low-T Creams and Gels, however. Some people, for example, like that Injectable Testosterone is available in short or long-lasting formulations, such as testosterone propionate, testosterone enanthate, and testosterone cypionate.
With testosterone cypionate, it requires only administering one or two injections per week and thus makes it easier to just take advantage of the benefits of Testosterone without having to worry about remembering to apply their dose every day.
Low-T Injections are also cheaper than Testosterone Creams because they have been around longer.
Even when considering the cost of Injection Supplies, Testosterone Injections are still cheaper and easier to manage, even though they require more supplies such as alcohol swabs, sharps container, and injection syringes.
The Inadvertent Risks of Testosterone Transmission
Testosterone Creams also carry a risk of transmission. Low Testosterone treatment Creams and Gel residue must remain on the skin for a couple of hours before being washed off in order for the treatment to be maximally safe if those areas should need to come in contact with someone else like a spouse for instance.
As such, it's important to keep the treated area covered, as not to accidentally expose loved ones to the treatment.
Low-T Creams Vs. Testosterone Patches
Testosterone Creams and Testosterone Patches share many similarities. They both provide Testosterone via the same mechanism of topical absorption. The difference, however, is that Testosterone Creams deliver the entire dose of medication to the bloodstream more quickly.
Patches must remain on the skin for 22-24 hours before being removed and replaced. Some patches remain on the body for a longer time if one forgets about them being there.
Many people don't like the idea of wearing a testosterone patch around all day and prefer Testosterone Creams.
Other people like to take advantage of the fact that Testosterone Patches are more water-proof, so that they don't have to worry about diminishing the effectiveness of treatment by sweating too hard, swimming, or showering.
There is also a lower chance of testosterone transmission with the Low T patch.
Testosterone Products Cream and Gel Brands
Fortesta Testosterone
Fortesta is a topical gel Testosterone produced by Endo Pharmaceuticals. Fortesta contains 2% Testosterone and is designed to be applied to the inner and front thighs.
It is strong enough so that it only takes a small amount of the gel to provide the full benefits of therapy. It is absorbed very quickly, in less than three minutes.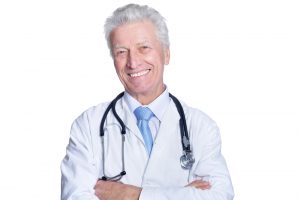 Gel Testosterone absorbs into the skin more quickly than Cream Testosterone. Fortesta is colorless, clear, and odorless.
Fortesta comes in a small container with a trigger that dispenses Testosterone. With two pumps, the container provides a consistent 20 milligrams of Testosterone, and every bottle holds a number of doses.
Testim Testosterone
Testim is a Topical Testosterone Gel produced by Auxilium Pharmaceuticals and distributed in generic form by Prasco Laboratories. Testim is notable for being the first Low-T Cream or Gel available on the generic market.
Both the Generic and Brand Name forms of the product are the same formulation and provide the same great benefits. Testim Testosterone is designed to be massaged into the upper arms and shoulders.
Like Fortesta, Testim is odorless, clear, and colorless. When starting Testim, the initial dosage is 50 milligrams per day and each dose comes in its own container, making it easy to deliver the same, consistent dosage on a daily basis.
If 50 milligrams does not provide the ideal Testosterone Levels, the dose can be increased to 100 milligrams delivered from two containers. Testim is a 1% concentrated form of Topical Testosterone.
Axiron Testosterone
Axiron is a Topical Low-T Gel manufactured and distributed by Eli Lilly for the Treatment of Low-T. Unlike Testim and Fortesta, Axiron is applied using an applicator, making it less messy than others that applied directly with the hand.
Axiron absorbs into the skin in just a few minutes, similar to other Testosterone Gels. Axiron is designed to be delivered directly to the armpits. The simultaneous use of both Axiron and Deodorant is not an issue, just wait a few minutes after applying deodorant before applying the Low-T treatment.
Androgel Testosterone
Androgel is a Testosterone Therapy Gel produced by AbbVie for the treatment of Andropause and Testosterone Deficiency. Androgel is available in two concentrations: 1% Testosterone and 1.62% Testosterone.
Androgel 1% is designed to be applied to the upper arms or stomach, whereas Testosterone 1% is intended solely for the upper arms. The 1.62% Testosterone provides the same amount of Testosterone with a smaller applied dose.
Four pumps of Androgel 1.62% provides 81 milligrams of Testosterone, whereas four pumps of Androgel 1% only provides 50 Milligrams.
Testosterone Cream Considerations
It is important to remember that exposure to water in the hours after applying Testosterone Cream can impact the absorption rate. Every form of Testosterone has its own considerations that need to be taken into account.
Always cover the area of the body that you apply Testosterone Cream until you've had the opportunity to wash the area.
Keep an eye out for Testosterone symptoms and Side-Effects. Testosterone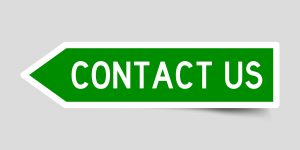 Creams are safe and have few major side effects, but no form of medical treatment is perfectly safe.
Only use Testosterone Creams with the prescription of a licensed and board-certified medical professional.
Never switch brands of Testosterone without discussing the change with your doctor. Every Testosterone formulation has its own strength and own intended dosage based upon the area where the medication is applied, and other factors.
Contact Us Today For A Free Consultation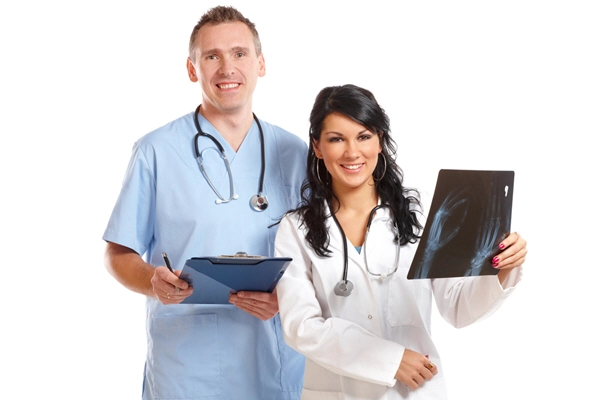 Word Count: 1405