Reading Time:
4
minutes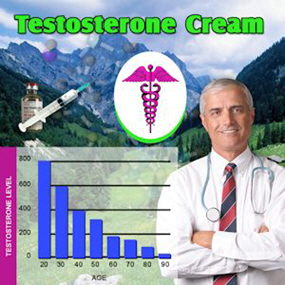 Though low-t is a problematic condition that affects millions of men nationwide, bio-identical testosterone therapy is a versatile treatment that can be administered in many ways.
There's no reason to be ashamed of your lack of libido — andropause therapy is more straightforward than ever before!
Among the most common forms of testosterone replacement are low-t shots, testosterone patches, andropause creams, and testosterone gels. Low-t gels are very popular because they are clean, comfortable to use, and they are highly effective.
Three of the most common brands of testosterone gel are Fortesta, Axiron, and Androgel.
What is Testosterone and What are the Implications of Low-T?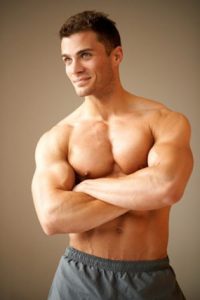 Testosterone is the core male anabolic hormone.
It is the principal facilitator of sexual desire and libido, and also encourages healthy body composition and psychological wellness.
Without sufficient testosterone, men are at significant risk for erectile dysfunction, depression, obesity, fatigue, heart attack, cardiovascular disease, and more.
Smart health decisions go a long way to keep testosterone production elevated, but eventually, physiological changes associated with aging wreak havoc on endogenous testosterone production. This is where treatments like testosterone gel come to the rescue!
Low-T Gels vs. Testosterone Creams
Testosterone gels are used by men with testosterone deficiency that are looking to restore robust, healthy testosterone levels.
The majority of low-t gel formulations are dispersed in a mixture of water and alcohol explicitly designed to facilitate the absorption of testosterone into the skin. Testosterone gels are a bit less messy than testosterone creams, which tend to leave a residue.
Because many men use testosterone to facilitate positive lifestyle changes in addition to restoring healthy hormone levels, no-fuss testosterone gels can be very appealing.
Testosterone Injections vs. Andropause Gels
Testosterone gels and low-t shots are two of the most common forms of testosterone hormone replacement therapy. The treatment that appeals to you will likely depend on which type of hormone therapy that you find most convenient.
Testosterone gels are very simple to apply but require daily applications. Testosterone injections need a slightly more complicated process (though this process can be made much more comfortable with specific specialized injection devices), but you only have to administer the dose once every 10 to 14 days.
For men that are a bit needle-phobic, the choice should be easy, but both have their advantages.
How Do Testosterone Gels Benefit Patients?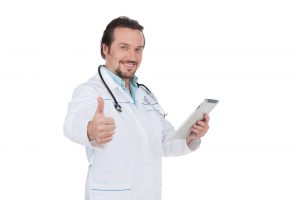 Testosterone gels, like any other form of testosterone therapy, is a form of bio-identical hormone treatment.
There is no molecular difference between therapeutic testosterone and the real testosterone produced by your own body. When used as directed for the legitimate treatment of hormone imbalance, testosterone gels are very safe and have a long and proven track record of effectiveness.
By boosting testosterone levels back to the normal range, it is possible to improve sexual function and libido while also enhancing energy levels and metabolic capacity.
There is even some evidence that testosterone may have a protective effect on cardiovascular health when used appropriately.
How is Gel Testosterone Administered?
One of the most significant advantages of testosterone gels, as opposed to low-t injections like Testosterone Cypionate, is that the gel is very simple to apply.
Most commonly, the gel is massaged into the back of the thighs, the stomach, the abs, or into the upper arms. Some gels are applied by hand, while others use applicator pads. Low-t gels are administered once daily for months at a time, with periodic evaluations and treatments to facilitate natural testicular function.
After the andropause gel is administered, it's important to let the skin breathe until the gel is absorbed into the skin, because contact with clothing could wipe off some of the medication.
Testosterone absorbs transdermally through the skin, into the bloodstream, where it goes directly into action.
As with testosterone creams, the treatment may be negatively impacted by prolonged contact with water, so you should apply testosterone gels two hours before engaging in an aquatic activity, or afterward.
One should also make sure that low-t gel is administered to healthy skin, because cuts, wounds, or bruises can alter the absorption rate and effectiveness of treatment. Of course, you should also store bio-identical testosterone securely, and under refrigeration.
How to Get Prescription Testosterone Gel for Low-T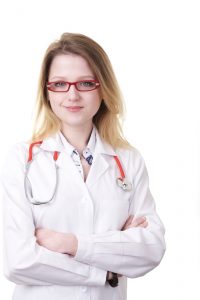 To qualify for testosterone gel therapy or any other form of low-t treatment, you have to get a legal prescription from a physician.
Testosterone is a potent hormone, and when misused, it can potentially lead to significant health issues.
When testosterone is used under the guidance and support of a licensed medical professional, it is quite safe and can do wonders for wellness.
Your hormone specialist, endocrinologist, or urologist will determine your need for treatment primarily through blood testing and will evaluate both to see if you can benefit from therapy and if you are healthy enough to qualify for hormone therapy.
Contact Us Today For A Free Consultation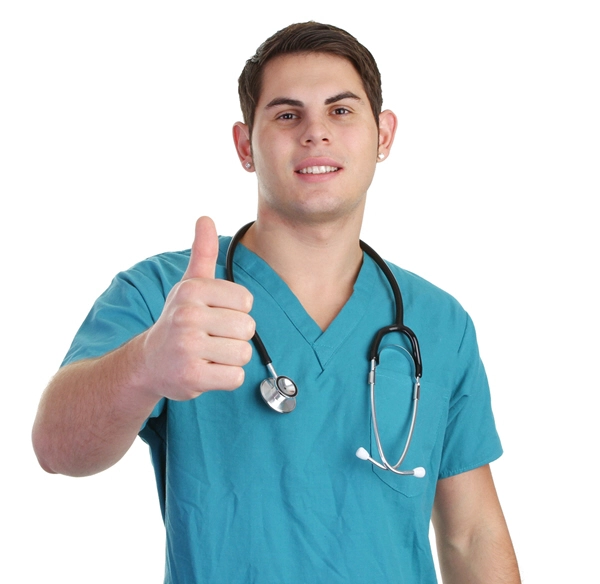 Word Count: 815