Reading Time:
3
minutes
Boca Raton, FL (PRWEB) December 19, 2013
A4Ms largest event, the 21st Annual World Congress on Anti-Aging, Regenerative and Aesthetic Medicine wrapped up on Sunday, December 15th with a record number of attendees and exhibitors present. Over 3,500 attendees, over 300 exhibiting companies and over 50 speakers gathered at the Venetian/Palazzo Resort in Las Vegas, NV December 13th - 15th for a conference on continuing medical education in preventive and integrative medicine.
Among the over 50 speakers were special guests Governor Arnold Schwarzenegger, Suzanne Somers, Dr. Travis Stork, and Dr. Judith Reichman. Gov. Schwarzenegger accepted the 2013 A4M Infinity Award at Saturday afternoons general session for his leadership role in early funding and support of stem cell research and healthcare reform, among other endeavors. Suzanne Somers presentation entitled Our Time Has Come, took place during Friday mornings general session. Travis Stork, MD, emergency room physician and host of Emmy nominated show The Doctors spoke about Your Best Life. Judith Reichman, MD presented Slow Your Clock Down: On- Label, Off- Label, Gray- Label.
Some of the featured presenters included Abraham Morgentaler, MD, FACS who is the Director of Mens Health Boston, Associate Clinical Professor of Urology at Harvard Medical School, Beth Israel Deaconess Medical Center spoke on Testosterone Therapy; Christoph Westphal, MD, PhD who earned his MD from Harvard Medical School and PhD in Genetics from Harvard University presented on Pharmaceutical Approaches to Treating Aging; Erika Schwartz, MD, a leading expert in the field of bio-identical hormone therapies, wellness and disease prevention reviewed the scientific literature on the topic of doctor-patient relationship and attempts to achieve high-quality of care in a clinical setting; some noted International faculty included Massimo Dominici, MD, an assistant professor in Oncology and Hematology at the University of Modena, presenting on Stem Cell Therapy and Eduardo Mansilla, MD who specializes in Internal Medicine in Argentina and has spent more than 15 years working in tissue engineering and regenerative medicine.
In addition to the general conference, over 500 healthcare practitioners attended advanced education Fellowship modules over the course of the weekend. Modules offered in Las Vegas included Modules I, V, XVI, XXII, XXIII, Integrative Cancer Therapy Module VIII and Sexual Health Certification Module D.
Pre- conference, specialty workshops were held on Thursday, December 12th. Workshop topics included Testosterone Deficiency and Therapy in Men, presented by Abraham Morgantaler, MD, FACS; Personalized Lifestyle Medicine, with Pamela W. Smith, MD, MPH, MS; Mark Houston, MD, MS, ABAARM, FACP, FAHA, FASH; Mark Rosenberg, MD; and Tana Amen, BSN, RN; Pellet Therapy, by James Mahoney, MD; and Advances in Body Contouring, with Sharon McQuillan, MD. One additional workshop was offered, as part of the Practice Management Certification. It is a two-part certification course, the first part offered in Las Vegas, the second part will be offered in Orlando in May. To achieve certification in Practice Management, the participant must take the two courses as well as successfully complete an exam after each. On Sunday, December 15th, a post conference, specialty workshop entitled Menopause/Andropause: Improving the Health and Happiness of your Patients with Bio-Identical Hormones, was led by Jonathan Wright, MD and Daved Rosensweet, MD.
Many of the top-in-their field medical presenters who lectured on topics including stem cell therapy, telomeres, mitochondria, brain health, hormone replacement, metabolic syndrome, obesity and more often concluded that the first steps to prepare your patients personal health and longevity is to start living an anti-aging lifestyle; a strategic multi-faceted lifestyle program involving diet, exercise, nutritional therapies and other natural therapies to beneficially prevent and alter the possible series of biological changes that take place in the body as your patient age, stated Amy Paoletti, Marketing Director. This was a prevalent message throughout the three days of lectures..
The exhibit hall, with over 300 booths including 20 sponsors, was home to many conference activities including the New Product Theater which featured a dozen exhibiting companies presenting their latest products via a live demonstration or lecture.
A4Ms 22nd Annual World Congress on Anti-Aging, Regenerative and Aesthetic Medicine will be held at the Gaylord Palms Resort and Convention Center in Orlando, Florida on May 15 17, 2014.
###
Link:

The American Academy of Anti-Aging Medicine (A4M) Concludes Largest Event in Anti-Aging, Regenerative and Aesthetic ...
Contact Us Today For A Free Consultation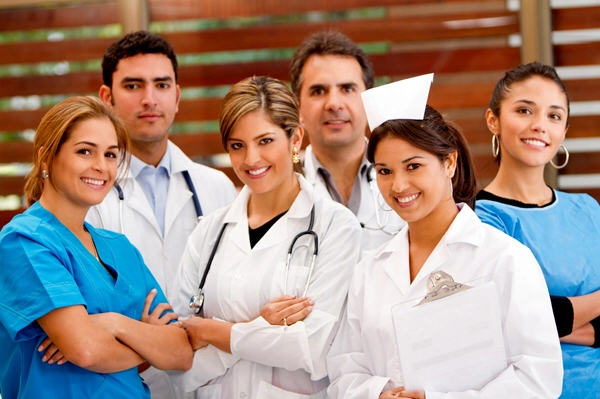 Word Count: 694