Columbus, Ohio Map Of Blood Testing Facilities

Represents a LabCorp blood testing facility


Represents a Quest Diagnostics blood testing facility
Blood Testing Centers In State: Ohio
LabCorp Blood Testing Centers In Adams County, Ohio
Labcorp Center, 25800 S Main Street (St Rt 41), Peebles, Adams County, OH, 45660
LabCorp Blood Testing Centers In Allen County, Ohio
Labcorp Center, 855 W Market St, Lima, Allen County, OH, 45805
Labcorp Center, 1012 Bellefontaine Ave, Lima, Allen County, OH, 45801
LabCorp Blood Testing Centers In Butler County, Ohio
LabCorp Blood Testing Centers In Carroll County, Ohio
LabCorp Blood Testing Centers In Clark County, Ohio
LabCorp Blood Testing Centers In Clermont County, Ohio
Labcorp Center, 500 Ohio Pike, Cincinnati, Clermont County, OH, 45255
Labcorp Center, 83 Powhatton Dr, Milford, Clermont County, OH, 45150
LabCorp Blood Testing Centers In Cuyahoga County, Ohio
LabCorp Blood Testing Centers In Delaware County, Ohio
LabCorp Blood Testing Centers In Fairfield County, Ohio
LabCorp Blood Testing Centers In Franklin County, Ohio
LabCorp Blood Testing Centers In Greene County, Ohio
LabCorp Blood Testing Centers In Hamilton County, Ohio
Labcorp Center, 9030 Montgomery Rd, Cincinnati, Hamilton County, OH, 45242
Labcorp Center, 4767 N Bend Rd, Cincinnati, Hamilton County, OH, 45211
Labcorp Center, 10475 Reading Rd Ste 306, Evandale, Hamilton County, OH, 45241
LabCorp Blood Testing Centers In Highland County, Ohio
LabCorp Blood Testing Centers In Huron County, Ohio
LabCorp Blood Testing Centers In Jefferson County, Ohio
LabCorp Blood Testing Centers In Lake County, Ohio
Labcorp Center, 8300 Tyler Blvd Ste 205, Mentor, Lake County, OH, 44060
Labcorp Center, 35040 Chardon Rd Ste G300, Willoughby, Lake County, OH, 44094
LabCorp Blood Testing Centers In Licking County, Ohio
LabCorp Blood Testing Centers In Lorain County, Ohio
Labcorp Center, 2269 Cooper Foster Park Rd F, Amherst, Lorain County, OH, 44001
Labcorp Center, 418 E Broad St, Elyria, Lorain County, OH, 44035
LabCorp Blood Testing Centers In Lucas County, Ohio
LabCorp Blood Testing Centers In Mahoning County, Ohio
LabCorp Blood Testing Centers In Montgomery County, Ohio
LabCorp Blood Testing Centers In Pickaway County, Ohio
LabCorp Blood Testing Centers In Richland County, Ohio
LabCorp Blood Testing Centers In Stark County, Ohio
LabCorp Blood Testing Centers In Summit County, Ohio
Labcorp Center, 1 Park West Blvd Ste 290, Akron, Summit County, OH, 44320
Labcorp Center, 4482 Darrow Rd, Stow, Summit County, OH, 44224
LabCorp Blood Testing Centers In Trumbull County, Ohio
LabCorp Blood Testing Centers In Tuscarawas County, Ohio
LabCorp Blood Testing Centers In Warren County, Ohio
Quest Blood Testing Centers In Butler County, Ohio
Quest Blood Testing Centers In Clark County, Ohio
Quest Blood Testing Centers In Columbiana County, Ohio
Quest Blood Testing Centers In Cuyahoga County, Ohio
Quest Blood Testing Centers In Erie County, Ohio
Quest Blood Testing Centers In Franklin County, Ohio
Quest Blood Testing Centers In Greene County, Ohio
Quest Blood Testing Centers In Hamilton County, Ohio
Quest Blood Testing Centers In Lake County, Ohio
Quest Blood Testing Centers In Lucas County, Ohio
Quest Blood Testing Centers In Mahoning County, Ohio
Quest Blood Testing Centers In Marion County, Ohio
Quest Blood Testing Centers In Montgomery County, Ohio
Quest Blood Testing Centers In Richland County, Ohio
Quest Blood Testing Centers In Stark County, Ohio
Quest Blood Testing Centers In Summit County, Ohio
Quest Blood Testing Centers In Warren County, Ohio
Quest Blood Testing Centers In Williams County, Ohio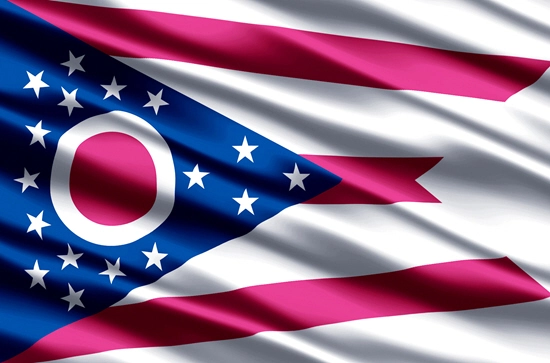 Columbus is the state capital and the most populous city in the U.S. state of Ohio. With a population of 892,533 as of 2020 estimates, it is the 14th-most populous city in the United States and one of the fastest growing large cities in the nation. This makes Columbus the second-most populous city in the Midwest (after Chicago, Illinois). It is the core city of the Columbus, OH Metropolitan Statistical Area, which encompasses ten counties. With a population of 2,078,725, it is Ohio's second-largest metropolitan area.
Columbus is the county seat of Franklin County. The municipality has also annexed portions of adjoining Delaware and Fairfield counties. Named for explorer Christopher Columbus, the city was founded in 1812, at the confluence of the Scioto and Olentangy rivers, and assumed the functions of state capital in 1816.
The city has a diverse economy based on education, government, insurance, banking, defense, aviation, food, clothes, logistics, steel, energy, medical research, health care, hospitality, retail, and technology. The metropolitan area is home to the Battelle Memorial Institute, the world's largest private research and development foundation; Chemical Abstracts Service, the world's largest clearinghouse of chemical information; NetJets, the world's largest fractional ownership jet aircraft fleet; and Ohio State University, one of the largest universities in the United States. As of 2018, the city has the headquarters of five corporations in the U.S. Fortune 500: American Electric Power, Cardinal Health, L Brands, Nationwide, and Big Lots, just out of the top 500.
In 2016, Money Magazine ranked Columbus as one of "The 6 Best Big Cities", calling it the best in the Midwest, citing a highly educated workforce and excellent wage growth. In 2012, Columbus was ranked in BusinessWeek's 50 best cities in the United States. In 2013, Forbes gave Columbus an "A" grade as one of the top cities for business in the U.S., and later that year included the city on its list of Best Places for Business and Careers.
Word Count: 315