Reading Time:
5
minutes
Fortesta Brand Testosterone Therapy
Fortesta is one of many brands of Testosterone Therapy available in the United States for the treatment of Low-T, also known as Hypogonadism or Andropause. Fortesta is a product of Endo Pharmaceuticals.
Fortesta is a topical gel that is designed to be applied to the skin in order to deliver Testosterone directly to the bloodstream.
Fortesta contains two percent Testosterone and is intended to be administered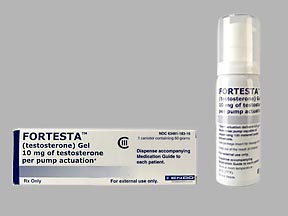 to the thigh area. If you are suffering from Low-T, Fortesta Testosterone can significantly enhance your Testosterone Levels with just a single daily application.
If you are interested in Fortesta, a hormone specialist can help you find out if Fortesta can help improve your life via Testosterone Restoration. Don't live with Hormone Imbalance. Be proactive and get the care you deserve!
Fortesta is Proven Effective
Clinical research shows that Fortesta is a highly efficient means to improve Testosterone Balance in order to mitigate the effects of Low-T. Also, Fortesta has a low incidence of side-effects, most of which are mild. Some patients may experience irritation or tenderness where the Testosterone Gel is applied.
Also, the use of Testosterone Therapy sometimes leads to an increase in PSA, which is a benign product of the prostate gland which is released as a byproduct of prostate cancer.
There is no evidence that increased PSA counts experienced as a result of Low-T Therapy with Fortesta or any other form of Testosterone Treatment increase the risk of Prostate Cancer. Some patients also experienced odd dreams as a result of their use of Fortesta Gel
Pros of Fortesta
Fortesta does not need an applicator and can be applied directly to the skin.

Fortesta is completely odorless and colorless

Fortesta Gel absorbs into the skin in a matter of minutes

After Fortesta is absorbed, it provides Testosterone for a complete twenty-four hour period.
Cons of Fortesta
Any gel or cream presents a small chance of cross-contamination if someone makes contact with the treated area before it has dried into the skin

Because Fortesta is a gel, the product can potentially stain clothing

Some patients prefer Testosterone Injections or Testosterone Implants so they don't have to deal with daily treatment.
How Do I Know if I Need Fortesta?
Every patient has his own needs as a man when it comes to Testosterone. Age-Related Testosterone becomes an issue for some men around the age of thirty, and the older that men become, the more likely they are to begin to suffer from symptoms. If you feel that you may be suffering from Low-T, talk to a medical professional, because Fortesta Testosterone may be able to change your life.
Request to Have Your Testosterone Levels Checked
Your doctor doesn't know what problems you're having unless you ask, and Testosterone might not be the first thing on your doctor's mind. It doesn't hurt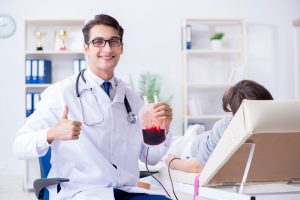 to request to have your Total and Free Testosterone Levels evaluated in order to catch symptoms as soon as possible.
How Do I Qualify for Fortesta?
In order to be approved for Hormone Replacement with Fortesta Testosterone, you must both show clinically low levels of Testosterone Production and display symptoms associated with the disorder, including cholesterol imbalance, diminished sex drive, erectile dysfunction, and unhealthy changes in body composition.
A simple blood test will provide the physiological evidence needed to approve therapy.
Testosterone Therapy Requires Periodic Blood Testing
In order to make sure that Fortesta is working as intended, you will need to undergo blood occasional blood testing in order to make sure that the Testosterone Product is effectively bringing your T-Levels back into the normal range.
If you don't receive enough Testosterone, you may not experience the best outcomes, and if you receive too much, this increases the risk of side-effects, which is why it is important to provide a blood sample after your first six months of therapy, and then every six months to one year.
Always Use Fortesta as Recommended
Like all prescription medications, it is important to follow your physician's instructions with regard to Fortesta Bio-Identical Testosterone. Use as directed, and never alter your treatment schedule without the advice or recommendation of your physician.
Fortesta Is Only Effective When Used Routinely
In order to receive clinically potent benefits with regard to Fortesta Therapy, it is vitally important to remember to apply the medication every day. Although the occasional, rare skipped dose won't have a negative effect on therapy, more than the rarely missed dose will reduce the effectiveness of treatment, and may ever render the treatment physiologically ineffective.
Make Fortesta a Part of Your Morning Schedule
Fortesta is simple and easy to apply, and you should do so exactly as your prescribing hormone doctor recommends. In order to help you administer the appropriate dose, Fortesta is equipped with a pump device capable of providing an exact dose.
The first time that you use Fortesta, you will have to prep the can for the initial dose. In order to do so, simply press the pump eight times over a drainage device and rinse any dispensed medication down the drain.
How Do I Apply Fortesta?
As we mentioned earlier, Fortesta does not use an applicator. In order to deliver the medication, you'll simply rub it onto your finger and apply it to your thighs by gently massaging it into the skin.
Keep These Things In Mind When Using Fortesta
Fortesta is explicitly intended for application to the thighs. Never administer Fortesta Treatment to the upper arms, shoulders, stomach, or genitals.

Although Fortesta will absorb into the skin after only a few minutes, it is important not to bathe, shower, or swim in the two hours after you apply the medication. This can leech the Testosterone from the skin, reducing its effectiveness.

As with most oil-based medications, Fortesta does represent a risk when exposed to flame before it has been absorbed properly into the skin. Do not smoke or approach flames for a few minutes after you receive your dose of Fortesta.
Fortesta Safety Precautions
Fortesta is readily transmittable to others before it dries into the skin. Children and women will readily absorb Testosterone if they come in contact with the treated area, especially in the first two hours after application. If a child or woman accidentally becomes exposed to Fortesta, clean the exposed area thoroughly with water and soap immediately.
In order to mitigate the risk of exposing others to Fortesta Andropause Treatment, only apply the treatment to the recommended area and wear clothes that cover the area.
Clean hands thoroughly with soap immediately after administering the treatment. Though the Testosterone will more or less be fully absorbed after two hours, do not allow others to contact the treated area until you have had the opportunity to clean the treated skin with soap.
Where Can I Buy Fortesta?
If you are interested in Bio-Identical Fortesta Andropause Therapy, it is just one of the many forms of treatment that we offer at our medical clinic for the treatment of Low-T.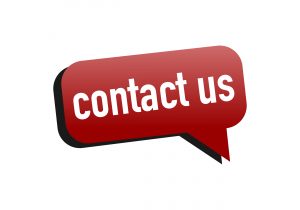 We encourage you to give us a call if you are interested in beginning or continuing a Testosterone Therapy Program with a trusted medical clinic.
Whether it's your first time and you require medical diagnosis, or you are a Testosterone Replacement Veteran that's just looking for a qualified, reliable, and cost-effective provider, we can get you the Testosterone Treatments that can help you overcome Low-T and make the most out of your life!
Contact Us Today For A Free Consultation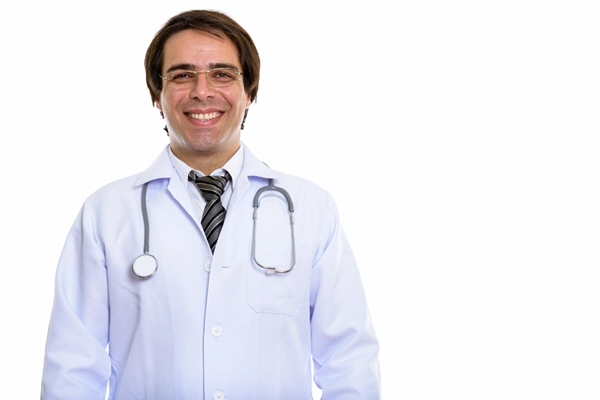 Word Count: 1251