Reading Time:
3
minutes
San Jose, CA (PRWEB) October 22, 2013
Follow us on LinkedIn - The market for Testosterone Replacement Therapy (TRT) has been witnessing healthy growth over the last decade. The introduction of topical gel formulations at the turn of the century has been a significant milestone in the evolution of the TRT market. In subsequent years, manufacturers launched several gel based products with varying efficacy levels. Being a condition usually associated with aging, the aging world population is benefiting the TRT market. Although prevalence rates remain high, a very small share of the addressable market is presently being served. This presents tremendous untapped potential for further growth in the market, as awareness and product choices improve. Although prospects for topical gels and solutions appear bright, injectables have been witnessing a rise in adoption over the recent years. With new injectables and oral formulations in pipeline, the TRT market is likely to witness a trend towards more convenient and efficacious therapies.
Awareness and diagnosis remain critical to the future of the market. Given the stigma attached to hormone therapy, significant marketing activity is required to raise awareness and improve sales of TRT products. Aggressive marketing campaigns by pharmaceutical companies as well as the desire for a better quality of life in the geriatric population is fostering awareness for hypogonadism. Manufacturers are spending significant resources on patient and physician education through awareness programs. Market players are targeting new physicians through professional organizations, thought leaders, and accredited education groups and educating them about hypogonadism as well as the available treatment alternatives. In particular, companies are focusing on endocrinologists and urologists in order to expand market for their products. Availability of multiple treatment alternatives and effectiveness of newer therapies are also leading to greater awareness among physicians and patients.
As stated by the new market research report on Testosterone Replacement Therapy (TRT), the United States represents the single largest market worldwide. Higher awareness, availability of wide range of products, and extensive marketing efforts of manufacturers played instrumental roles in transforming the market over the years. Other markets, meanwhile, have suffered from lower awareness and lack of willingness to undergo treatment among a significant number of patients diagnosed with the condition. However, growing number of elderly patients, and renewed efforts from manufacturers to increase awareness of the condition will help increase demand for TRT products in markets outside the United States. Growth is projected to be relatively stronger in Asia-Pacific, which is projected to emerge as the fastest growing market with a CAGR of 29% over the analysis period.
Topicals, which include transdermal testosterone formulations in the form of gels and solutions, represent the largest segment in the global TRT market. Topicals are relatively late entrants into the market, with several products such as patches, injectable and oral testosterone formulations already available in the market for several years. Lack of convenience and other issues that accompanied conventional TRT products limited overall growth in the market for several years until the launch of the first topical testosterone gel product AndroGel in the US in the year 2000. Oral testosterone formulations have emerged as the most affordable option but have lagged behind due to concerns over drug induced liver toxicity.
Major players in the market include AbbVie Inc., Acrux Limited, Actavis Inc., Auxilium Pharmaceuticals Inc., Bayer HealthCare Pharmaceuticals, Columbia Laboratories Inc., Eli Lilly and Company, Endo Health Solutions Inc., GlaxoSmithKline plc., and ProStrakan Group PLC. among others.
The research report titled Testosterone Replacement Therapy (TRT): A Global Strategic Business Report announced by Global Industry Analysts Inc., provides a comprehensive review of market trends, drivers, challenges, mergers, acquisitions and other strategic industry activities. The report provides market estimates and projections for Testosterone Replacement Therapy in US$ Million for all major geographic markets including the US, Canada, Europe (France, Germany, Italy, UK and Rest of Europe), Asia-Pacific, Latin America and Rest of World. The report provides market estimates and projections for major segments including Topicals, Patches and Others for the Global and the US markets.
For more details about this comprehensive market research report, please visit http://www.strategyr.com/Testosterone_Replacement_Therapy_TRT_Market_Report.asp.
About Global Industry Analysts, Inc.
Global Industry Analysts, Inc., (GIA) is a leading publisher of off-the-shelf market research. Founded in 1987, the company currently employs over 800 people worldwide. Annually, GIA publishes more than 1300 full-scale research reports and analyzes 40,000+ market and technology trends while monitoring more than 126,000 Companies worldwide. Serving over 9500 clients in 27 countries, GIA is recognized today, as one of the world's largest and reputed market research firms.
Excerpt from:

Increase in Convenient Treatment Options Drives the Testosterone Replacement Therapy Market, According to New Report ...
Contact Us Today For A Free Consultation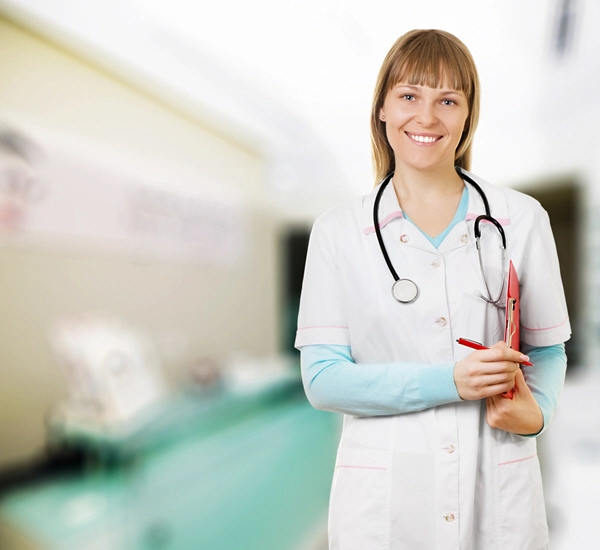 Word Count: 767