Reading Time:
4
minutes
The sweet-smelling soap you're using to wash your hands and body could be wiping out your testosterone.
In fact, multiple studies are linking low testosterone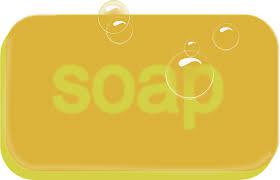 to two insidious chemicals: Triclosan and Triclocarban.
These compounds are found seemingly everywhere, from bar soap to toothpaste, and even in some kitchen supplies like cutting boards and sponges.
The Food and Drug Administration (FDA) is in the middle of what's called a monograph, which means they're investigating the safety of the chemicals.
And the companies that make antibacterial soaps will have to prove that the benefits of their products outweigh the health risks.
"Both chemicals affect testosterone production in men, as well as thyroid functions and endocrine systems as well," explains Dr. Todd Howell, the Medical Director for The Aesthetic Medicine and Anti-Aging Clinics of Louisiana.
The FDA approved the use of Triclosan and Triclocarban in 1993.
Companies use the products to make their products antibacterial or antimicrobial.
Howell explains that "I wouldn't go as far as saying all antibacterial soaps are bad. You want to pick up your product and look at the label and look for triclosan or triclocarban."
Over the past 20 years, testosterone levels in adult men in the U.S. have plummeted by a third.
Low testosterone levels can lead to depression, weight gain,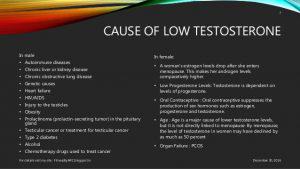 erectile dysfunction, infertility...and the list goes on and on.
Dr. Howell says other environmental factors can also result in low testosterone levels.
"Chemicals in plastic when we heat it...to pesticides.
There are lots of things out there that we know for a fact increase estrogen and decrease testosterone levels in men," Howell explains.
The FDA is in a review process that will last until 2016 on the chemicals.
But even when the study concludes, the FDA is known for allowing products to continue to be sold, despite their dangers. Therefore, don't wait for them. Here is a list of products that contain triclosan:
Soap: Dial® Liquid hand soap and body wash; Tea Tree Therapy™ Liquid Soap; Clearasil® Daily Face Wash; Dermalogica® Skin Purifying Wipes; DermaKleen™ Antibacterial Lotion Soap; CVS Antibacterial Soap, Ajax Antibacterial Dishsoap, Ultra Concentrated Dawn Antibacterial Dishsoap, Kimcare Antibacterial Clear Soap, Bath and Body Works Antibacterial Hand Soaps, Gels, and Foaming Sanitizers.
Dental Care: Colgate Total®; Breeze™ Daily Mouthwash; Reach® Antibacterial Toothbrush
Cosmetics: Garden Botanika® Powder Foundation; Mavala Lip Base; Movate® Skin Lightening Cream HQ; Paul Mitchell Detangler Comb, Revlon ColorStay LipSHINE Lipcolor Plus Gloss, Babor Volume Mascara, Phytomer Perfect Visage Gentle Cleansing Milk, Phytomer Hydracontinue Instant Moisture Cream, Bath and Body Works Antibacterial Moisturizing Lotions.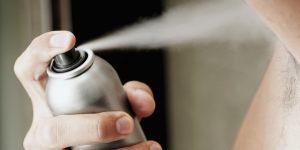 Deodorant: Arm and Hammer® Essentials Natural Deodorant; Queen Helene® Tea Tree Oil Deodorant and Aloe Deodorant; DeCleor Deodorant Stick; Epoch® Deodorant with Citrisomes.
First Aid: SyDERMA® Skin Protectant Plus First Aid Antiseptic; Heal well Plantar Fasciitis Night Splint; Solarcaine® First Aid Medicated Spray; Nexcare™ First Aid, Skin Crack Care; Universal Cervical Collar with Microban.
Kitchenware: Farberware® Microban Cutting Boards; Franklin Machine Products FMP Ice Cream Scoop SZ 20 Microban; Hobart Semi-Automatic Slicer; Chix® Food Service Wipes with Microban; Compact Web Foot® Wet Mop Heads.
Other Personal Care Products: Murad Acne Complex® Kit, ®; Diabetes-x™ Cream; Scunci Microban Comb, Sportslick Pocket Slick.
Clothes: Biofresh® socks, undergarments, tops, and bottoms.
Office and School Products: Ticonderoga® Pencils with Microban Protection, Avery® Touchguard View Binders, C-line® products, Clauss® cutting instruments, Costco® products, Sharp® printing calculators. Westcott® scissors
Other: Bionare® Cool Mist Humidifier; Deciguard AB® Antimicrobial Ear Plugs; Bauer® Re-Akt hockey helmet and 7500 hockey helmet; Miller Paint Acro Pure Interior Paint; Holmes Foot Buddy™ HMH120U Antimicrobial Foot Buddy Foot Warmer.
Blue Mountain Wall Coverings, California Paints®, Davis Paint® Perfection, Hirschfield's Paint®, O'Leary Paint®, EHC AMRail Escalator Handrails, Dupont™ Air Filters, Winix Dehumidifiers, J Cloth® towels, select Quickie cleaning products, Kimberly-Clark® WYPALL X80 Towels.
Canopy® kitchen towels, ALUF Plastics®, BioEars earplugs, Petmate® LeBistro feeders and waterers, Infantino cart covers and baby carriers, Oreck XL®, Bissell Healthy Home Vacuum™, NuTone® Central Vacuum systems, Rival® Seal-A-Meal® Vacuum Food Sealer, CleenFreek SportsHygiene Yoga Mat, Resilite Sports Products.
Rubbermaid® Coolers, Stufitts sports gear, Venture Products® fitness mats, Custom Building Products, DAP®Kwik Seal Plus®, Laticrete, Niasa Biquichamp® mortar grout and sealant, ProAdvanced Products.
It is, of course, tough to entirely avoid these products.
But do your best to choose other options whenever possible.
In addition to this list, here are a few additional suggestions to stay on the safe side:
Avoid anything labeled "antibacterial" or "antimicrobial," which contains triclosan or triclocarban, such as soaps, gels, cleansers, toothpaste, cosmetics, and other personal care products.
Avoid other "antibacterial" or "antimicrobial" items such as cutting boards, towels, shoes, clothing, and bedding.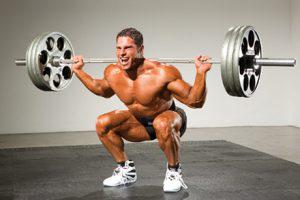 Use regular soap and hot water to clean effectively. Use alcohol-based hand sanitizers when you don't have access to running water.
Don't let your hard work in the gym, along with your healthy eating habits and smart supplementation go down the drain.
Study this list and remember these rules.
Reference
Contact Us Today For A Free Consultation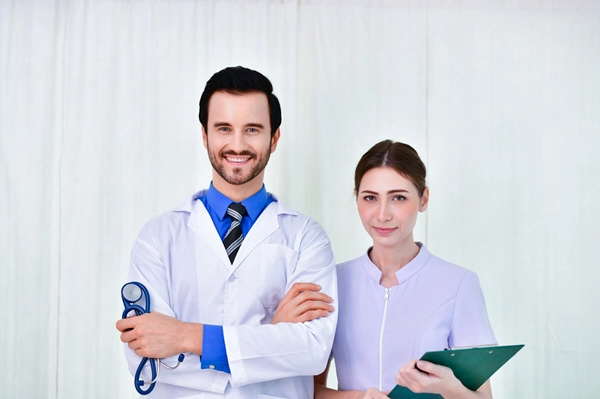 Word Count: 824