New York Blood Testing Facilities

Represents a LabCorp blood testing facility


Represents a Quest Diagnostics blood testing facility
Blood Testing Centers In State: New York
LabCorp Blood Testing Centers In Albany County, New York
LabCorp Blood Testing Centers In Bronx County, New York
LabCorp Blood Testing Centers In Cattaraugus County, New York
LabCorp Blood Testing Centers In Cayuga County, New York
LabCorp Blood Testing Centers In Chautauqua County, New York
LabCorp Blood Testing Centers In Chemung County, New York
LabCorp Blood Testing Centers In Columbia County, New York
LabCorp Blood Testing Centers In Dutchess County, New York
LabCorp Blood Testing Centers In Erie County, New York
LabCorp Blood Testing Centers In Greene County, New York
LabCorp Blood Testing Centers In Herkimer County, New York
LabCorp Blood Testing Centers In Kings County, New York
LabCorp Blood Testing Centers In Nassau County, New York
LabCorp Blood Testing Centers In New York County, New York
LabCorp Blood Testing Centers In Oneida County, New York
LabCorp Blood Testing Centers In Onondaga County, New York
LabCorp Blood Testing Centers In Orange County, New York
LabCorp Blood Testing Centers In Queens County, New York
LabCorp Blood Testing Centers In Rensselaer County, New York
LabCorp Blood Testing Centers In Richmond County, New York
LabCorp Blood Testing Centers In Rockland County, New York
LabCorp Blood Testing Centers In Saratoga County, New York
LabCorp Blood Testing Centers In Schenectady County, New York
LabCorp Blood Testing Centers In Schoharie County, New York
LabCorp Blood Testing Centers In Suffolk County, New York
LabCorp Blood Testing Centers In Ulster County, New York
LabCorp Blood Testing Centers In Warren County, New York
LabCorp Blood Testing Centers In Westchester County, New York
LabCorp Blood Testing Centers In Other, New York
Quest Blood Testing Centers In Albany County, New York
Quest Blood Testing Centers In Bronx County, New York
Quest Blood Testing Centers In Broome County, New York
Quest Blood Testing Centers In Chautauqua County, New York
Quest Blood Testing Centers In Cortland County, New York
Quest Blood Testing Centers In Dutchess County, New York
Quest Blood Testing Centers In Erie County, New York
Quest Blood Testing Centers In Fulton County, New York
Quest Blood Testing Centers In Kings County, New York
Quest Blood Testing Centers In Madison County, New York
Quest Blood Testing Centers In Montgomery County, New York
Quest Blood Testing Centers In Nassau County, New York
Quest Blood Testing Centers In New York County, New York
Quest Blood Testing Centers In Niagara County, New York
Quest Blood Testing Centers In Oneida County, New York
Quest Blood Testing Centers In Onondaga County, New York
Quest Blood Testing Centers In Orange County, New York
Quest Blood Testing Centers In Putnam County, New York
Quest Blood Testing Centers In Queens County, New York
Quest Blood Testing Centers In Richmond County, New York
Quest Blood Testing Centers In Rockland County, New York
Quest Blood Testing Centers In Saratoga County, New York
Quest Blood Testing Centers In Schenectady County, New York
Quest Blood Testing Centers In Suffolk County, New York
Quest Blood Testing Centers In Tompkins County, New York
Quest Blood Testing Centers In Ulster County, New York
Quest Blood Testing Centers In Westchester County, New York
Quest Blood Testing Centers In Other, New York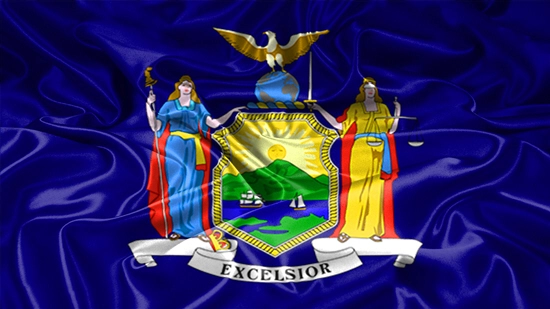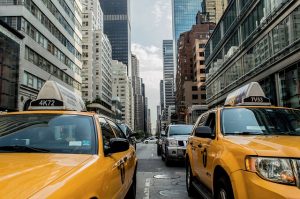 Proper Testosterone Balance is one of the keys to male health and wellness. Testosterone Deficiency is associated with a wide variety of health issues that not only deflate sexual desire and prowess but also hinder long term health and longevity.
If you are thirty years of age or older and haven't been feeling like yourself lately, there's a good chance that your body is suffering from Age-Related Testosterone Deficiency, also known as Andropause.
Testosterone Production remains high from puberty and on into the late twenties, but Testosterone Levels start to wane beginning around age 28-30 and continue to drop for the rest of your life.
Our New York Testosterone Doctors can help you restore healthy Testosterone Levels in order to bolster your wellness and mitigate or even reverse the negative health consequences of Testosterone Deficiency.
We have affiliate medical doctors located in all corners of the state of New York that can help us help you get the Bio-Identical Testosterone Prescriptions that can change your life. Simply by filling out the form that you see on this page or calling the phone number listed at the top of the page, we can work with you to set up an appointment to evaluate your health and Hormone Status.
New York Testosterone Deficiency Testing
Our Affiliate will give you a routine physical and draw a blood sample, and we use that blood sample to develop a Comprehensive Hormone Panel which provides us with all of the medical data that we need to make an informed diagnosis on your behalf.
We not only test Total Testosterone and Free Testosterone Levels, but a variety of other factors that could be affecting your health or could be affected by Andropause, such as your Thyroid Balance, HGH Levels, Cholesterol, Blood Sugar, and more.
New York Testosterone Prescriptions
If our Hormone Analysis shows that you qualify for Recombinant Testosterone Therapy for Andropause, we will work with you to develop a Testosterone Replacement and Wellness Regimen that combines lifestyle changes, diet, and exercise, with Prescription Testosterone in order to amplify the benefits of your Hormone Treatment and enhance your life as quickly and completely as possible!
There are many forms of Testosterone Therapy, all of which are clinically proven to boost Testosterone Levels safely and effectively. Among the Low-T Products that we offer are Testosterone Injections, Low-T Creams, and Testosterone Transdermal Patches.
Testosterone Creams are designed to be applied daily, massaged directly into the skin. Testosterone Patches are applied once daily, and slowly release a stream of Testosterone into the bloodstream, and are replaced every day.
Low-T Injections are generally delivered once every week to two weeks into muscle tissue. Testosterone Esters break down in muscle tissue slowly, such that only periodic injections are necessary.
New York Sermorelin and HGH Therapy
Our New York Testosterone Specialists also offer Comprehensive Hormone Replacement Therapy in addition to specific Testosterone Replacement. Many men that suffer from Low-T also have comorbid Hormone Deficiencies, including Human Growth Hormone Deficiency.
For patients that simultaneously suffer from HGH and Testosterone Deficiency, treating both forms of Hormone Deficiency at once leads to even more powerful results.
We offer both Injectable HGH Therapy and Sermorelin Acetate Therapy, both of which have been shown to be highly effective at restoring healthy Human Growth Hormone Levels.
If you'd like to learn more, we encourage you to contact our New York Hormone Doctors and allow them to answer any questions that you may have about how Sermorelin and HGH compare, or how Testosterone and HGH Therapy complement one-another.
Information About New York State
New York State has the 4th highest population of any state, behind only California, Texas, and Florida. New York was one of the original 13 colonies and the 11th of which to join the United States. The largest city in the state is, of course, New York City. Albany, located in east-central New York State is the capital of the state.
Other major cities in New York include Utica, Schenectady, Mount Vernon, New Rochelle, Syracuse, Yonkers, Rochester, and Buffalo. New York State is divided into ten different regions: Long Island, New York City, the Hudson Valley, the Capital District, Mohawk Valley, the North Country, Central New York, the Southern Tier, the Finger Lakes, and Western New York.
New York Landmarks
Major landmarks in the state of New York include the Empire State Building in New York City and the Statue of Liberty on the Hudson River. Among the major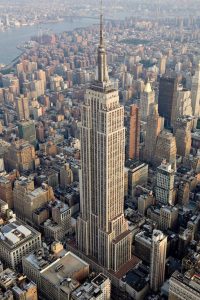 geographic features in of New York are the Adirondack mountains and Catskills, and Niagara Falls, which separates New York State from Canada.
Among other historical and geographic attractions in the state are Saratoga National Historical Park, the FDR National Historic Site, the Gateway National Recreation Area, Fire Island National Seashore, and Montauk Point State Park.
New York Schools and Sports
The state of New York has a wide variety of highly regarded universities, including Syracuse, Cornell, Albany, NYU, Siena, Columbia, Stony Brook, Hofstra, and St. Johns.
There are a large number of professional sports teams in New York State, most of which are in New York City. NYC has two baseball teams: the Yankees and the Mets. Basketball teams in New York are the NY Knicks and the Brooklyn Nets. NFL teams in New York are the NY Giants, NY Jets, and Buffalo Bills. There are three NHL teams: the New York Rangers and Islanders and the Buffalo Sabres.
Soccer is one of the fastest-growing sports in the United States, and there are two teams based in the state, NYC FC and the New York Red Bulls.
New York
Contact Us Today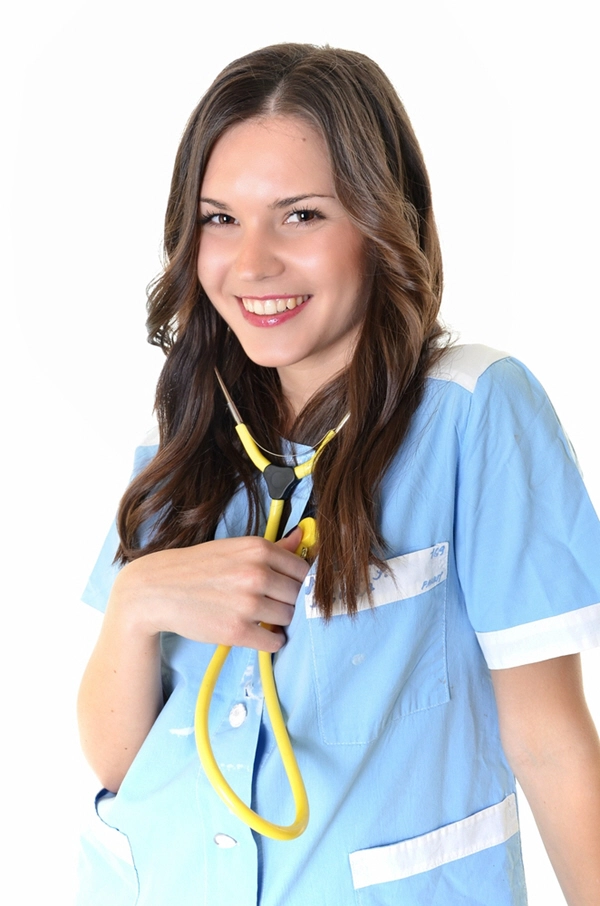 Word Count: 950