Ohio Blood Testing Facilities

Represents a LabCorp blood testing facility


Represents a Quest Diagnostics blood testing facility
Blood Testing Centers In State: Ohio
LabCorp Blood Testing Centers In Adams County, Ohio
Labcorp Center, 25800 S Main Street (St Rt 41), Peebles, Adams County, OH, 45660
LabCorp Blood Testing Centers In Allen County, Ohio
Labcorp Center, 855 W Market St, Lima, Allen County, OH, 45805
Labcorp Center, 1012 Bellefontaine Ave, Lima, Allen County, OH, 45801
LabCorp Blood Testing Centers In Butler County, Ohio
LabCorp Blood Testing Centers In Carroll County, Ohio
LabCorp Blood Testing Centers In Clark County, Ohio
LabCorp Blood Testing Centers In Clermont County, Ohio
Labcorp Center, 500 Ohio Pike, Cincinnati, Clermont County, OH, 45255
Labcorp Center, 83 Powhatton Dr, Milford, Clermont County, OH, 45150
LabCorp Blood Testing Centers In Cuyahoga County, Ohio
LabCorp Blood Testing Centers In Delaware County, Ohio
LabCorp Blood Testing Centers In Fairfield County, Ohio
LabCorp Blood Testing Centers In Franklin County, Ohio
LabCorp Blood Testing Centers In Greene County, Ohio
LabCorp Blood Testing Centers In Hamilton County, Ohio
Labcorp Center, 9030 Montgomery Rd, Cincinnati, Hamilton County, OH, 45242
Labcorp Center, 4767 N Bend Rd, Cincinnati, Hamilton County, OH, 45211
Labcorp Center, 10475 Reading Rd Ste 306, Evandale, Hamilton County, OH, 45241
LabCorp Blood Testing Centers In Highland County, Ohio
LabCorp Blood Testing Centers In Huron County, Ohio
LabCorp Blood Testing Centers In Jefferson County, Ohio
LabCorp Blood Testing Centers In Lake County, Ohio
Labcorp Center, 8300 Tyler Blvd Ste 205, Mentor, Lake County, OH, 44060
Labcorp Center, 35040 Chardon Rd Ste G300, Willoughby, Lake County, OH, 44094
LabCorp Blood Testing Centers In Licking County, Ohio
LabCorp Blood Testing Centers In Lorain County, Ohio
Labcorp Center, 2269 Cooper Foster Park Rd F, Amherst, Lorain County, OH, 44001
Labcorp Center, 418 E Broad St, Elyria, Lorain County, OH, 44035
LabCorp Blood Testing Centers In Lucas County, Ohio
LabCorp Blood Testing Centers In Mahoning County, Ohio
LabCorp Blood Testing Centers In Montgomery County, Ohio
LabCorp Blood Testing Centers In Pickaway County, Ohio
LabCorp Blood Testing Centers In Richland County, Ohio
LabCorp Blood Testing Centers In Stark County, Ohio
LabCorp Blood Testing Centers In Summit County, Ohio
Labcorp Center, 1 Park West Blvd Ste 290, Akron, Summit County, OH, 44320
Labcorp Center, 4482 Darrow Rd, Stow, Summit County, OH, 44224
LabCorp Blood Testing Centers In Trumbull County, Ohio
LabCorp Blood Testing Centers In Tuscarawas County, Ohio
LabCorp Blood Testing Centers In Warren County, Ohio
Quest Blood Testing Centers In Butler County, Ohio
Quest Blood Testing Centers In Clark County, Ohio
Quest Blood Testing Centers In Columbiana County, Ohio
Quest Blood Testing Centers In Cuyahoga County, Ohio
Quest Blood Testing Centers In Erie County, Ohio
Quest Blood Testing Centers In Franklin County, Ohio
Quest Blood Testing Centers In Greene County, Ohio
Quest Blood Testing Centers In Hamilton County, Ohio
Quest Blood Testing Centers In Lake County, Ohio
Quest Blood Testing Centers In Lucas County, Ohio
Quest Blood Testing Centers In Mahoning County, Ohio
Quest Blood Testing Centers In Marion County, Ohio
Quest Blood Testing Centers In Montgomery County, Ohio
Quest Blood Testing Centers In Richland County, Ohio
Quest Blood Testing Centers In Stark County, Ohio
Quest Blood Testing Centers In Summit County, Ohio
Quest Blood Testing Centers In Warren County, Ohio
Quest Blood Testing Centers In Williams County, Ohio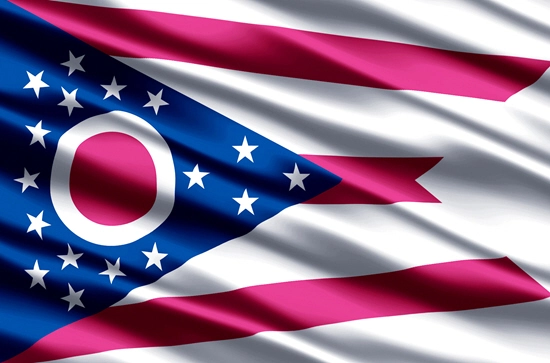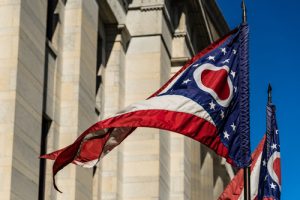 For men, there are few things more critical than Testosterone.
Testosterone is not only a potent anabolic steroid which preserves muscle mass and burns off fat; it's the hormone responsible for maintaining sex drive and facilitating sexual function.
Without Testosterone, men not only lose their sexual desire and strength, but they are also more prone to depression, obesity, osteoporosis, hypertension, heart attack, and stroke.
Men also tend to experience a significant decline in the quality of life resulting from Low-T.
In the 21st century, there's no reason to deal with the frustrating and malignant effects of Testosterone Deficiency. Bio-Identical Testosterone Therapy has been used for decades with success.
As our knowledge of the endocrine system becomes more advanced, so too does our ability to treat Hormone Disorders like Andropause and Hypogonadism more safely and with more significant results.
Our Ohio Testosterone Specialists are extensively experienced in the identification and treatment of Hormone Deficiency and Imbalance.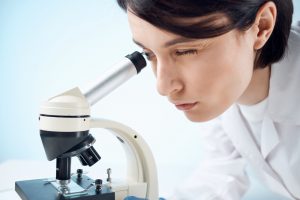 Our Ohio Urologists can help you determine if you are a reasonable candidate for Bio-Identical Testosterone Therapy.
If our Comprehensive Hormone Panel shows that your Free and Total Testosterone Levels are low and that you have no complicating factors, we can arrange for you to initiate Testosterone Treatments in just days.
Ohio Low-T Testing From LabCorp and Quest Diagnostics
While it may be enticing to go cheap and opt for Testosterone Supplements, we strongly discourage you from doing so. Testosterone Boosters are far less effective than Prescription Testosterone Therapy, and there is no way to guarantee the same results.
Furthermore, Oral Testosterone Supplements tend to be loaded with Amino Acids and other Protein Molecules. While getting a certain level of many of these nutrients is vital, the liver only has so much processing power, and you can get liver damage from long-term use of many of these supplements.
Our Licensed HRT Center works with nationally regarded Lab Testing Firms Quest Diagnostics and LabCorp for Hormone Deficiency and Health Analysis.
Our trusted partners have affiliates in dozens of cities across Ohio and are fully equipped to perform the necessary blood work to determine your candidacy for Testosterone Therapy and other treatments that we provide, such as Sermorelin Acetate Injections, HGH for Somatopause, and more.
In some cases, we may even be able to arrange for our Lab Testing Partners to meet at a location of your convenience.
Ohio Testosterone Prescriptions for Low-T Relief and Hormone Restoration
If our battery of metabolic tests shows that you have Low Testosterone Levels and can benefit from Testosterone Therapy, we will arrange for you to begin HRT Treatment as soon as possible.
We work with trusted Specialty and Compounding Pharmacies which have a wide array of effective Testosterone Prescriptions that can be shipped straight to your home or selected address.
Our Ohio HRT Clinic offers Testosterone Patches, Topical Low-T Gels, and Bio-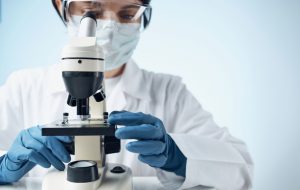 Identical Testosterone Injections for effective relief from Hypogonadism and Andropause.
We also provide many tertiary treatments that can maximize the benefits of therapy, such as Vitamin D Injections, HCG Shots, and more!
We pride ourselves in providing Comprehensive Hormone Therapy Regimens which amplify the results of your treatment and get you looking and feeling at the top of your game.
We can help you lose weight and gain muscle mass while improving mood and quality of life. Our Hormone Therapy Specialists are here to help you change your life!
Ohio HGH Replacement with Bio-Identical Growth Hormone and Sermorelin Acetate
While Testosterone Balance is essential to maintaining male health and masculinity, we understand that the human body is an intricate network of Hormones that work together in harmony to maintain optimal wellness.
We also test for various other forms of Hormone Imbalance, such as Insulin Resistance, Thyroid Hormone Imbalance, and Human Growth Hormone Deficiency.
HGH is one of the most critical and vital hormones concerning vitality and healthy function, but like Testosterone, Human Growth Hormone is also prone to deficiency as a person grows older.
Somatopause affects both men and women, and there are thousands of men and women that struggle with the symptoms of low HGH Levels throughout Ohio. Our Board-Certified Ohio Hormone Provider offers Sermorelin Acetate Shots and Bio-Identical HGH Treatments for Hypopituitarism relief.
Learn More About Ohio
The state of Ohio is often referred to as the Heart of It All. Ohio is the convening point of three different regions. Cincinnati is the southern metropolis of Ohio and is the gateway to the American South.
Cleveland is a manufacturing and business powerhouse on the eastern side of the state on the edge of the Mid-Atlantic region. Other significant cities create a patchwork of populous cities in northeastern Ohio, including Youngstown, Warren, Canton, and Akron.
As one travels west to cities like Toledo, Mansfield, Dayton, and Columbus, the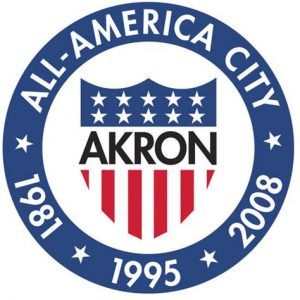 state becomes decidedly more Midwestern.
Ohio is also known for being an incubator for the American aerospace community. To this day, 24 astronauts have come from Ohio, and the Wright Brothers hailed from the city of Dayton.
Every year, the University of Dayton Flyers host the NCAA Basketball Tournament First Four.
Contact Us Today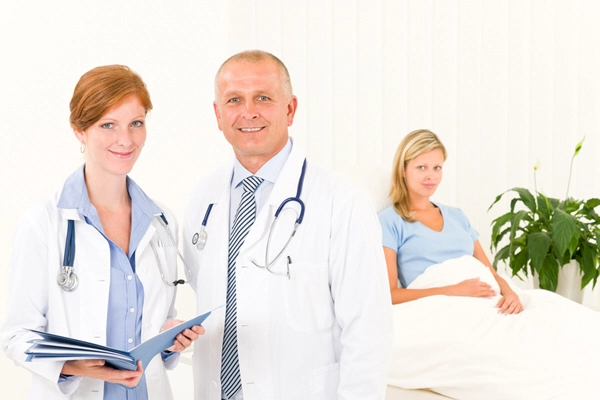 Word Count: 856