Reading Time:
4
minutes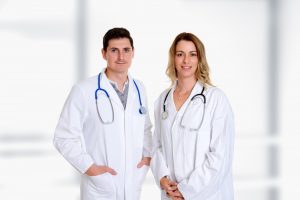 As everyone knows, Testosterone has a massive impact on male development, both during puberty and fetal development.
While we have an in-depth understanding of how Testosterone affects physiological function and development, we're still learning new interactions all the time.
In a recent article released in the Archives of Sexual Behavior, compelling evidence was published that facial size has a strong correlation with sex drive.
How Does Testosterone Affect Physical Appearance?
Testosterone has various effects both during development and throughout the male lifespan which influence how a man looks.
For one, Testosterone is well known for its potent anabolic effects. This is why men have so much more muscle mass than women, and also why Testosterone Deficiency leads to diminished muscle mass.
Furthermore, Testosterone leads to increased metabolism and wards off the accumulation of fat.
Women naturally have a higher body fat percentage and men with Low-T have issues with carrying too much fat.
Testosterone is also why men have much more facial and body hair, and is even the reason why they are more likely to go bald.
There are many ways that Testosterone impacts both masculine and feminine function.
Two cases in which both men and women are powerfully affected by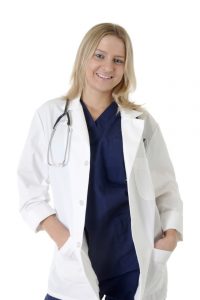 Testosterone are in the areas of libido and facial structure.
People With Wider Faces Tend to Have Higher Libidos
Scientists from Canada's Nipissing University collected data from 457 participants, looking for a connection between sex drive and facial features.
They discovered that individuals with more full faces compared to the height of their face tended to have significantly higher sex drives than those with longer faces.
This variable is known as the Face Width-to-Height Ratio. People with more full and shorter faces incline toward an elevated limbo.
This increase in libido was also correlated with an increased likelihood of unfaithfulness.
This is considered to be strongly related to high sex drive because men and women that are motivated strongly by sex are more likely to struggle with constraining that desire.
Why Do Facial Features Have a Connection to Sex Drive?
At first glance, it may seem strange that a person's sexual desire is associated with the shape of their face, but there's actually a very logical scientific reason for such a connection.
The influence of Testosterone during one phase of development correlates with the impact of Testosterone later in life.
While HGH Levels during puberty have the most substantial effect on growth, Testosterone also makes a considerable contribution as well.
One of the ways that Testosterone affects physical development is that it causes facial features to grow wider.
Testosterone not only impacts sexual desire in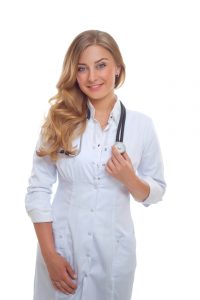 men, but also in women, and the hormone also affects the facial structure in both sexes the same way.
The flush Testosterone during puberty causes sex drive to skyrocket and facial features to be altered.
Later in life, these folks with higher Testosterone during adolescence tend to retain that advantage later in life.
Steven Arnocky was the lead researcher in this Face Width-to-Height Ratio study.
Usually, face shape ratio correlates with male behavior, but these connections are much less common among women.
On the other hand, most previous studies did not search for links related to sex and sexuality.
Instead, most prior research searched for how Face Width-to-Height related to the expression of physical dominance and aggression.
These characteristics are much more strongly associated with male behavior, which is why it is hypothesized that women's FWTH Ratio doesn't have a measurable relationship with feminine aggression and dominance.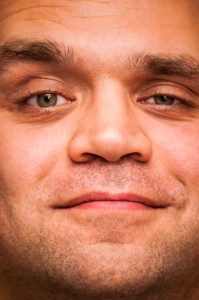 Even if the correlation between facial features and sex drive exists, it's important to recognize that this connection isn't 1-to-1.
Just because you are on the wrong side of the spectrum, that doesn't necessarily mean that your libido is lacking.
This also means that just because you have a face associated with a raging desire doesn't say that's the truth in reality.
Are You Concerned With Your Testosterone Levels? Contact Our Hormone Clinic Today!
If you've made it to this site, it is very likely that you have some concerns about your own Testosterone Levels or the libido of someone you love.
Testosterone Deficiency has a dramatic impact on the lives of men throughout the United States, and our Board-Certified American HRT Clinic has enhanced the lives of guys nationwide.
If you or a loved one are hamstrung by the suppressive effects of Low-T, our knowledgeable and skilled Hormone Specialists are available to set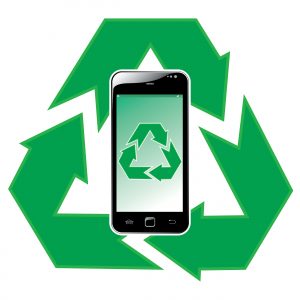 things right and restore the spark of your relationship.
Testosterone Therapy can also improve energy level, mood, body composition, and more!
While our clinic only offers Bio-Identical Testosterone to men, we offer a variety of treatments which can benefit both sexes, including HGH Injection Therapy and Sermorelin for Growth Hormone Deficiency.
We accept clients thirty and over. We've helped hundreds of patients enhance their lives with Hormone Optimization; you could be next! A free consultation awaits with just a phone call!
References
What The Shape Of Your Face Says About Your Sex Drive
Masculine Facial Features, Testosterone Levels, and Social Selection
Contact Us Today For A Free Consultation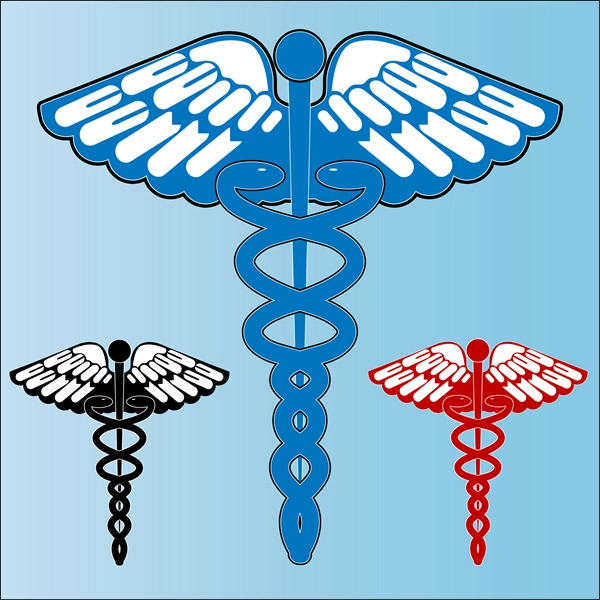 Word Count: 854