Reading Time:
3
minutes
While there are numerous hormones we may aptly label important in-terms of proper function and health, for men the hormone testosterone is of great importance. Both men and women require testosterone for a well-functioning body but men do so in far higher amounts then their female counterparts. While a very important hormone and largely misunderstood, testosterone is easily one of the most exciting hormones we can discuss, especially as it pertains to performance enhancing; in-fact, we can confidently say it is the most important hormone in the performance enhancing game. Without adequate levels of testosterone our goals will largely not be met and without increased levels you can in many cases wave goodbye to the idea of surpassing these goals to a great degree. As a very important hormone, in order to make the most of exogenous use, meaning in this case testosterone introduced beyond our natural production, we are best served to first have a general understanding the hormone itself and then how best to maximize its use regarding its various forms.
Testosterone belongs to a class of hormones known as androgens; in-fact this is the primary androgenic hormone. A very powerful hormone in its own right, testosterone is largely responsible for testicular and prostate development, as well as the development of muscle tissue, bone density and strength. Beyond these basic functions, testosterone is by-in-large imperative for our overall general health and well-being; low levels of testosterone can not only negatively affect muscle and bone strength but can negatively affect our state of mind.
While a member of the androgenic class of steroidal hormones, testosterone is also highly anabolic. As both androgenic and anabolic, like all steroidal hormones testosterone is derived from cholesterol and is largely regulated in terms of production by luteinizing hormones (LH) and follicle stimulating hormones (FSH). Being regulated by LH and FSH, in order for these hormones to be released the pituitary gland must first be stimulated in order to achieve this purpose; once achieved and LH and FSH are released, testicular stimulation is achieved thereby causing the production of testosterone. As you can easily see, as important as the testicles are in testosterone production, the pituitary gland is of equal importance; without adequate pituitary function natural testosterone production cannot occur.
While a hormone we naturally produce and for centuries athletes of all types have experimented with testicular extract but true synthetic testosterone intended for human use first made its way to the scene in 1935, largely thanks to chemists Adolf Butenandt and Leopold Ruzicka who both received a Nobel Prize for their work. With the testosterone hormone now being isolated and synthesized the first successful injections of testosterone were available in the form of Testosterone-Propionate.
Once the first batches of testosterone were made available, soon after many other forms would be introduced and made ready for human use but there is something important you need to understand. All testosterone in a general sense is the same; it is the ester attached that gives it its own unique function regarding time release and duration of activity but by-in-large all exogenous testosterone is simply the same testosterone. We will explain as we go along and get into understanding half-lives.
- Click on the following link for more info on the [History of Steroids]
There are many benefits to testosterone use and while they are generally the same for anyone who uses they can be largely dose dependent in-terms of the overall effect. Many men who use testosterone simply do so as part of a hormone replacement therapy plan; the idea is to raise testosterone levels to a normal range after they have fallen short. Many other men use testosterone for an entirely different purpose; to increase levels far beyond normal in order to enhance performance. Regardless of your purpose you can expect to receive the following benefits to one degree or another:
These are all positive attributes to supplemental or exogenous testosterone use and the same effects can be achieved regardless of the form of testosterone we use. While these are not the only positive traits these are the most fundamental to our process and essential to our goals revolving around testosterone use.
There are many forms in-which testosterone can be found, as well as application methods. The most common form of application is by way of injection but there are transdermal gels and patches that may be used as well and even orally administered gel caps and tablets. While injectable testosterone is by far the most effective, all forms can be largely found in a hormone replacement plan but for the performance enhancer the injectable administration will prove to be far more efficient and desirable.
Beyond application, ester attachment is the largest difference most testosterones will display and this will be the most important aspect regarding the various types as it pertains to interest and understanding. While there are many types of testosterone, in the grand scheme there are six common forms worth discussing in detail; beyond these six there are other forms included as we will see but the following six will be of the greatest importance to you and they include:
See more here:

Contact Us Today For A Free Consultation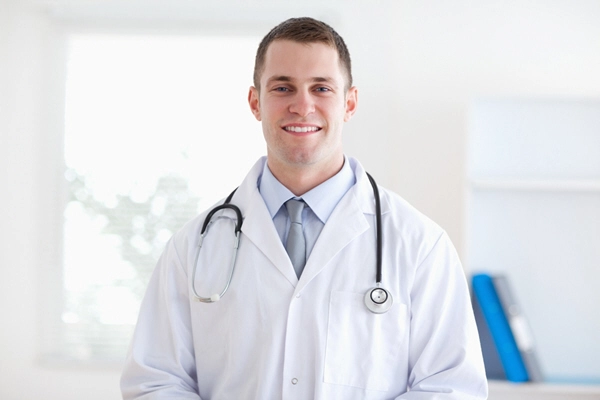 Word Count: 864