Reading Time:
3
minutes
WELLNESS
On most days, you probably don't think about how important hormones are to overall health and wellness. But when you're feeling stressed, fatigued or irritable, or your libido seems to have gone missing, there's a very good chance your hormone levels are out of balance.
Hormones are integral to keeping the body functioning at its optimal level. If you think yours may be out of balance, there are several ways to check your hormone levels _ and a number of proven treatments for restoring their healthy equilibrium.
Testing basics
A simple blood test is the usual method for checking hormone levels. There's no need to fast before a test in the morning, when stress, testosterone and growth hormones are at their peak levels and testing accuracy is highest.
Saliva testing is a non-invasive method for checking stress and sex hormones. For greater accuracy of test results, tests are conducted three times, at different times of the day to account for hormone fluctuation.
Your doctor will analyse the test results and discuss them with you. Analysing the results is similar to assembling a jigsaw puzzle; while the level of each individual hormone level is important, the various combinations of levels _ not enough of one hormone, too much of another _ affect our health in different ways. We need each and every hormone at the proper level, or the full picture will have some pieces missing.
Balancing act
For female patients, doctors focus on results of the sex hormones (estrogen and progesterone). For men, the important results are the male sex hormone (testosterone) along with the level of estrogen.
The male body needs a very small amount of this "female" hormone in order for testosterone to work properly. It's fairly common for an overweight man to have too much estrogen and too little testosterone, as fat converts testosterone into estrogen.
An imbalance between the male and female sex hormones can have far-reaching effects. Low testosterone can cause irritability, and high estrogen levels reduce sex drive. The good news is, the solution is quite simple; exercise and healthier eating will reduce body fat.
The benefits of restoring a man's balance of testosterone and estrogen can extend far beyond the lift in mood and stronger libido; it's also an excellent way to lower one's risk for heart disease.
Taking action
If hormone testing reveals an imbalance, your doctor will recommend a course of corrective action based on your individual situation. When hormones are at very low levels, hormone replacement therapy (HRT) is often the best treatment option. The latest generation of HRT treatments for women includes a bio-identical hormone cream; it's designed to mimic a woman's natural hormones and can be applied topically or inside the vagina. Side effects are extremely rare, making it an appealing treatment option.
For men, the most popular treatment is a testosterone cream applied to the skin. One potential side effect is hair loss. Hormone injections are one alternative, though this may cause conversion of testosterone to estrogen in some patients _ a problem that can be resolved with diet and exercise.
Eating right, sleeping well
There's a strong connection between eating right and achieving hormonal balance. One of the best foods for achieving balance is the humble egg, which is packed with the "good" fats your body needs to produce cholesterol-based hormones. A one-a-day egg is a good way to boost your intake of protein and omega-3 fatty acids. Poached or boiled eggs are recommended over scrambled, fried or omelettes, as mixing egg yolk and egg whites diminishes much of the healthy properties.
Getting enough sleep is critical to overall health, and to hormonal balance. As we sleep, our growth hormones conduct maintenance and repair tasks and synchronise with other hormones. They do their best work when we sleep seven to eight hours every night.
To achieve good health and balanced hormone levels, there's nothing like a healthy lifestyle. If you're still young enough to be at your hormonal peak, leading an active life offers insurance against a future need for HRT. Even if you're closer to the age where HRT may be needed, you still reap countless benefits through healthy living.
Everyone prefers quick-and-easy solutions, but healthy living is too compelling. If you rely on pills, creams and injections without a healthy lifestyle, responsible doctors will certainly be reluctant to go along with continual dosage increases.
Wanviput Sanphasitvon, (MD, ABAARM, FAARM), Vitallife Wellness Centre at Bumrungrad International.
Did you know?
We have videos of daily news summaries & media reports coupled with commenary and analysis of key developments every Weekdays. Watch them all on Morning Focus page.
About the author Writer: Wanviput Sanphasitvong
Keep this article in your social bookmark:
Latest stories in this category:
See the original post here:

The healthy boost from balanced hormones
Contact Us Today For A Free Consultation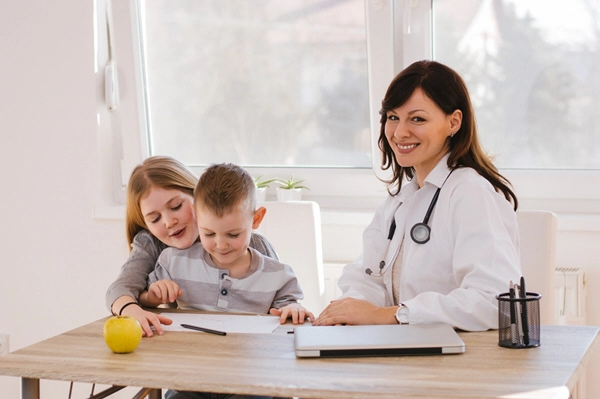 Word Count: 811