Florida Blood Testing Facilities

Represents a LabCorp blood testing facility


Represents a Quest Diagnostics blood testing facility
Blood Testing Centers In State: Florida
LabCorp Blood Testing Centers In Alachua County, Florida
LabCorp Blood Testing Centers In Bay County, Florida
LabCorp Blood Testing Centers In Brevard County, Florida
LabCorp Blood Testing Centers In Broward County, Florida
LabCorp Blood Testing Centers In Charlotte County, Florida
LabCorp Blood Testing Centers In Citrus County, Florida
LabCorp Blood Testing Centers In Clay County, Florida
LabCorp Blood Testing Centers In Collier County, Florida
LabCorp Blood Testing Centers In Columbia County, Florida
LabCorp Blood Testing Centers In Duval County, Florida
LabCorp Blood Testing Centers In Escambia County, Florida
LabCorp Blood Testing Centers In Flagler County, Florida
LabCorp Blood Testing Centers In Hernando County, Florida
LabCorp Blood Testing Centers In Highlands County, Florida
LabCorp Blood Testing Centers In Hillsborough County, Florida
LabCorp Blood Testing Centers In Indian River County, Florida
LabCorp Blood Testing Centers In Lake County, Florida
LabCorp Blood Testing Centers In Lee County, Florida
LabCorp Blood Testing Centers In Leon County, Florida
LabCorp Blood Testing Centers In Madison County, Florida
LabCorp Blood Testing Centers In Manatee County, Florida
LabCorp Blood Testing Centers In Marion County, Florida
LabCorp Blood Testing Centers In Martin County, Florida
LabCorp Blood Testing Centers In Miami-Dade County, Florida
LabCorp Blood Testing Centers In Nassau County, Florida
LabCorp Blood Testing Centers In Okaloosa County, Florida
LabCorp Blood Testing Centers In Okeechobee County, Florida
LabCorp Blood Testing Centers In Orange County, Florida
LabCorp Blood Testing Centers In Osceola County, Florida
LabCorp Blood Testing Centers In Palm Beach County, Florida
LabCorp Blood Testing Centers In Pasco County, Florida
LabCorp Blood Testing Centers In Pinellas County, Florida
LabCorp Blood Testing Centers In Polk County, Florida
LabCorp Blood Testing Centers In Putnam County, Florida
LabCorp Blood Testing Centers In Sarasota County, Florida
LabCorp Blood Testing Centers In Seminole County, Florida
LabCorp Blood Testing Centers In St Johns County, Florida
LabCorp Blood Testing Centers In St Lucie County, Florida
LabCorp Blood Testing Centers In Sumter County, Florida
LabCorp Blood Testing Centers In Volusia County, Florida
LabCorp Blood Testing Centers In Walton County, Florida
Quest Blood Testing Centers In Alachua County, Florida
Quest Blood Testing Centers In Bay County, Florida
Quest Blood Testing Centers In Brevard County, Florida
Quest Blood Testing Centers In Broward County, Florida
Quest Blood Testing Centers In Charlotte County, Florida
Quest Blood Testing Centers In Citrus County, Florida
Quest Blood Testing Centers In Clay County, Florida
Quest Blood Testing Centers In Columbia County, Florida
Quest Blood Testing Centers In Desoto County, Florida
Quest Blood Testing Centers In Duval County, Florida
Quest Blood Testing Centers In Escambia County, Florida
Quest Blood Testing Centers In Flagler County, Florida
Quest Blood Testing Centers In Gulf County, Florida
Quest Blood Testing Centers In Hardee County, Florida
Quest Blood Testing Centers In Hernando County, Florida
Quest Blood Testing Centers In Highlands County, Florida
Quest Blood Testing Centers In Hillsborough County, Florida
Quest Blood Testing Centers In Indian River County, Florida
Quest Blood Testing Centers In Jackson County, Florida
Quest Blood Testing Centers In Lake County, Florida
Quest Blood Testing Centers In Lee County, Florida
Quest Blood Testing Centers In Leon County, Florida
Quest Blood Testing Centers In Manatee County, Florida
Quest Blood Testing Centers In Marion County, Florida
Quest Blood Testing Centers In Martin County, Florida
Quest Blood Testing Centers In Miami-Dade County, Florida
Quest Blood Testing Centers In Nassau County, Florida
Quest Blood Testing Centers In Okaloosa County, Florida
Quest Blood Testing Centers In Okeechobee County, Florida
Quest Blood Testing Centers In Orange County, Florida
Quest Blood Testing Centers In Osceola County, Florida
Quest Blood Testing Centers In Palm Beach County, Florida
Quest Blood Testing Centers In Pasco County, Florida
Quest Blood Testing Centers In Pinellas County, Florida
Quest Blood Testing Centers In Polk County, Florida
Quest Blood Testing Centers In Putnam County, Florida
Quest Blood Testing Centers In Santa Rosa County, Florida
Quest Blood Testing Centers In Sarasota County, Florida
Quest Blood Testing Centers In Seminole County, Florida
Quest Blood Testing Centers In St Johns County, Florida
Quest Blood Testing Centers In St Lucie County, Florida
Quest Blood Testing Centers In Sumter County, Florida
Quest Blood Testing Centers In Suwannee County, Florida
Quest Blood Testing Centers In Volusia County, Florida
Quest Blood Testing Centers In Washington County, Florida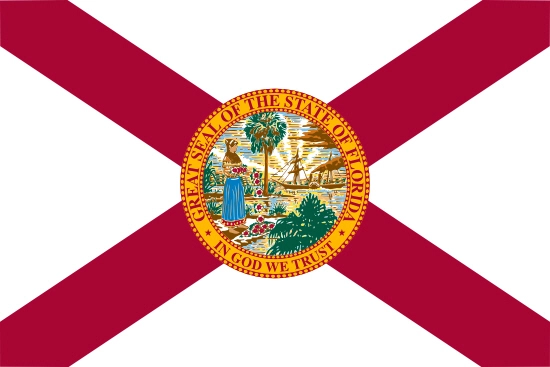 Have you ever thought about talking to a Hormone Doctor about Testosterone? Testosterone Therapy has become increasingly popular over the last thirty years, and the administration of Testosterone has become more advanced.
In recent years, Testosterone Replacement has shown time and time again that it has a strong safety profile and can help men live longer and happier lives. Testosterone Therapy has helped so many men across the world, and you could be next!
Our Licensed and Board Certified Florida Hormone Clinic is proud to serve the people of Florida, from Miami to Tallahassee, from Perdido Key to Saint Augustine.
If you are a man, over the age of 30, we can provide you with high-quality Testosterone Products and Services designed to restore your libido and boost your overall health and well-being.
Florida Testosterone Replacement Prescriptions
There are millions of men that can benefit from Prescription Testosterone Therapy, all across America, but a huge portion of those men never seek treatment. Some men are anxious about going to the doctor.
Other men simply resign themselves to sexual dissatisfaction. Testosterone Restoration is more affordable than ever, and our Florida HRT Clinic can ship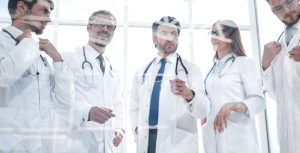 Prescription Testosterone straight to your door.
Florida Testosterone Deficiency Testing
You can arrange to have your Testosterone Levels checked simply by contacting us via the number at the top of the page, or by filling out the form on this page.
We have affiliate medical professionals all over the state of Florida, in all major metro areas, and even every county in the state. We will set you up with an appointment with a physician in your area in order to have a routine physical.
They will also take a blood sample, which we will use to provide you with a complete profile of your health and underlying hormone state. This Comprehensive Hormone Panel will show us not only your Testosterone Levels, but also your Growth Hormone Levels, IGF-1 Levels, Thyroid Levels, Cholesterol, Blood Sugar, and more.
Comprehensive HRT Specialists in Florida
After we get a full picture of your Hormone Status, one of our Hormone Specialists will give you a call and talk about your options. We offer a number of forms of Testosterone Therapy, including Testosterone Patches, Low-T Gels, and Bio-Identical Testosterone Therapy (most commonly Testosterone Enanthate and Testosterone Cypionate).
Testosterone Gels and Patches follow a daily regimen, and Testosterone Injections can be self-administered or administered with assistance once every two to three weeks.
Many patients benefit from Combination HRT Therapy because they are deficient in multiple hormones simultaneously. Both Testosterone Levels and Human Growth Hormone Levels drop steadily, beginning around the age of thirty, which is why we start offering treatment at 30.
Many men have HGH Deficiency and Low-T at the same time, which means that getting Testosterone Levels restored only solves part of the problem. Testosterone Therapy is safe, legal, and more affordable than ever. Contact us today to set up an appointment with one of our Testosterone Doctors to get started!
Information about the State of Florida
The state of Florida is one of the most popular places to visit in the entire United States. The state is surrounded by beautiful beaches and most of the state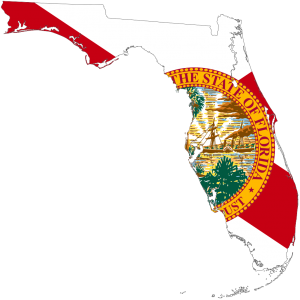 experiences comfortably warm temperatures throughout the entire year. Major cities in Florida include Tampa Bay, Miami, Tallahassee, Pensacola, Jacksonville, Orlando, and Destin.
The most highly populated city in Florida Is Jacksonville, but the largest metropolitan area by far is Miami. Florida has a rich and diverse history, beginning its European settlement as a Spanish Territory, and later becoming the 27th U.S. State.
Florida is the third-highest state in terms of population in spite of being the 22nd in terms of area.
Tourism is one of the most important sectors of the Florida economy and contributes so much revenue that Florida is one of the only states without State Income Tax.
International trade is also a major contributor, as cargo ships deliver to numerous ports along the Atlantic Ocean and the Gulf of Mexico.
Florida Higher Education
Florida has a number of great schools, both public and private. Public universities in Florida include West Florida, South Florida, North Florida, the University of Florida, Florida International, Florida Atlantic, Florida State, and Florida Gulf Coast University.
Private universities in Florida include Bethune-Cookman, the University of Miami Stetson, and Jacksonville University.
Florida College and Pro Sports
Florida is well known for its professional and collegiate sports. The state is well known for producing some of the best athletes in the United States, especially in Football.
The most prominent schools in athletics are the Florida Gators, the FSU Seminoles, and the Miami Hurricanes. The FAU Owls, the FIU Panthers, and the UCF Knights are also rising in prominence.
Florida has a number of historically successful professional franchises. The Miami Heat and Orlando Magic are both popular and historic teams, as well as the Miami Marlins, Tampa Bay Rays, and Miami Dolphins.
The Jacksonville Jaguars are a more recent addition to the professional sports landscape.
Things to See and Do in Florida
The most popular tourist attraction in Florida by far is Walt Disney World, located in Orlando Florida. One of Walt Disney's masterpieces, Disney World is designed to provide its visitors with a fun and magical experience, entirely out of this world.
Universal Studios is also located in Orlando, which doubles as a theme park and homage to modern cinema. Cape Canaveral Florida is another popular locale in Florida, as it is the primary take-off location for space flights taking off from the United States.
Many people opt to travel to Key West, the furthest south area of the United States, which has tropical temperatures all year round.
Other beach destinations include San Destin, Pensacola, Miami Beach, and Daytona Florida. Florida is also home to one of the largest swamps in the United States, the Everglades, and one of the largest inland lakes in America, Lake Okeechobee.
Tours of the Everglades are frequently offered, especially using special boats designed to traverse the murky water.
Florida
Contact Us Today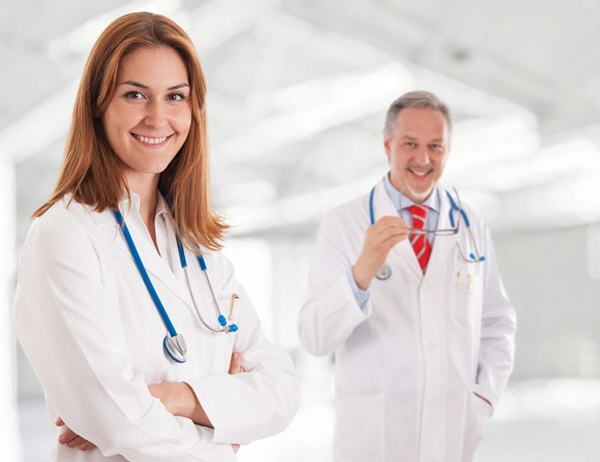 Word Count: 1032