Georgia Blood Testing Facilities

Represents a LabCorp blood testing facility


Represents a Quest Diagnostics blood testing facility
Blood Testing Centers In State: Georgia
LabCorp Blood Testing Centers In Bibb County, Georgia
LabCorp Blood Testing Centers In Bleckley County, Georgia
LabCorp Blood Testing Centers In Camden County, Georgia
LabCorp Blood Testing Centers In Carroll County, Georgia
LabCorp Blood Testing Centers In Chatham County, Georgia
LabCorp Blood Testing Centers In Cherokee County, Georgia
LabCorp Blood Testing Centers In Clarke County, Georgia
LabCorp Blood Testing Centers In Clayton County, Georgia
LabCorp Blood Testing Centers In Cobb County, Georgia
LabCorp Blood Testing Centers In Columbia County, Georgia
LabCorp Blood Testing Centers In Crisp County, Georgia
LabCorp Blood Testing Centers In Dekalb County, Georgia
LabCorp Blood Testing Centers In Dougherty County, Georgia
LabCorp Blood Testing Centers In Douglas County, Georgia
LabCorp Blood Testing Centers In Fannin County, Georgia
LabCorp Blood Testing Centers In Floyd County, Georgia
LabCorp Blood Testing Centers In Forsyth County, Georgia
LabCorp Blood Testing Centers In Fulton County, Georgia
LabCorp Blood Testing Centers In Glynn County, Georgia
LabCorp Blood Testing Centers In Gordon County, Georgia
LabCorp Blood Testing Centers In Greene County, Georgia
LabCorp Blood Testing Centers In Gwinnett County, Georgia
LabCorp Blood Testing Centers In Hall County, Georgia
LabCorp Blood Testing Centers In Henry County, Georgia
LabCorp Blood Testing Centers In Houston County, Georgia
LabCorp Blood Testing Centers In Jackson County, Georgia
LabCorp Blood Testing Centers In Jeff Davis County, Georgia
LabCorp Blood Testing Centers In Liberty County, Georgia
LabCorp Blood Testing Centers In Lowndes County, Georgia
LabCorp Blood Testing Centers In Monroe County, Georgia
LabCorp Blood Testing Centers In Muscogee County, Georgia
LabCorp Blood Testing Centers In Richmond County, Georgia
LabCorp Blood Testing Centers In Rockdale County, Georgia
LabCorp Blood Testing Centers In Screven County, Georgia
LabCorp Blood Testing Centers In Spalding County, Georgia
LabCorp Blood Testing Centers In Sumter County, Georgia
LabCorp Blood Testing Centers In Tift County, Georgia
LabCorp Blood Testing Centers In Towns County, Georgia
LabCorp Blood Testing Centers In Troup County, Georgia
LabCorp Blood Testing Centers In Upson County, Georgia
LabCorp Blood Testing Centers In Walton County, Georgia
LabCorp Blood Testing Centers In Washington County, Georgia
LabCorp Blood Testing Centers In Wilkes County, Georgia
Quest Blood Testing Centers In Bibb County, Georgia
Quest Blood Testing Centers In Bulloch County, Georgia
Quest Blood Testing Centers In Camden County, Georgia
Quest Blood Testing Centers In Chatham County, Georgia
Quest Blood Testing Centers In Clarke County, Georgia
Quest Blood Testing Centers In Cobb County, Georgia
Quest Blood Testing Centers In Coffee County, Georgia
Quest Blood Testing Centers In Dougherty County, Georgia
Quest Blood Testing Centers In Douglas County, Georgia
Quest Blood Testing Centers In Forsyth County, Georgia
Quest Blood Testing Centers In Fulton County, Georgia
Quest Blood Testing Centers In Glynn County, Georgia
Quest Blood Testing Centers In Gwinnett County, Georgia
Quest Blood Testing Centers In Henry County, Georgia
Quest Blood Testing Centers In Lowndes County, Georgia
Quest Blood Testing Centers In Muscogee County, Georgia
Quest Blood Testing Centers In Richmond County, Georgia
Quest Blood Testing Centers In Spalding County, Georgia
Quest Blood Testing Centers In Tift County, Georgia
Quest Blood Testing Centers In Toombs County, Georgia
Quest Blood Testing Centers In Ware County, Georgia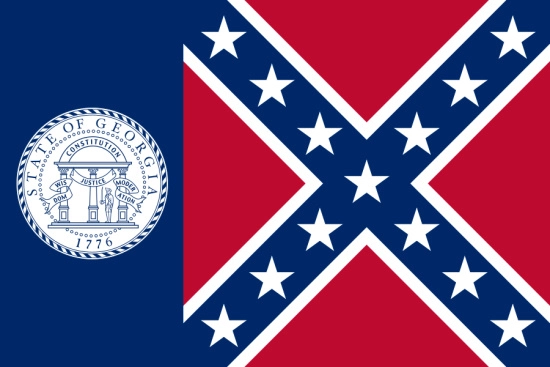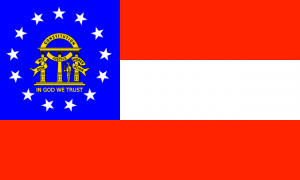 Testosterone Deficiency is a growing issue across the state of Georgia, with more men being diagnosed with Low-T every year.
There are many reasons for this. Obesity and a sedentary lifestyle are at epidemic levels, and as a result, men are experiencing symptoms of Testosterone Deficiency younger and with greater frequency than ever.
On the other hand, men are increasingly turning to Therapeutic Testosterone Restoration in order to combat the negative life-draining effects of Andropause, also known as Age-Related Testosterone Deficiency.
We are a Licensed and Board-Certified Hormone Clinic, and we provide our services to men all over the state of Georgia, from Dade County to Savannah, and to all points in between.
With the help of our affiliate medical doctors, we can quickly and accurately assess your Testosterone Levels and whether you are a candidate for HRT Therapy.
If you are a man of at least thirty years of age, and you feel that Testosterone Deficiency or Hormone Imbalance are having a negative impact on your quality of life, we urge you to contact us today for more information.
We would love to help you change your life with Hormone Therapy!
Andropause Symptoms and Signs
As you likely know, the most recognizable symptoms of Testosterone Deficiency are associated with sexual desire and function. Men with Low-T have issues with both generating libido and sustaining an erection.
Testosterone Deficiency can lead to marital issues and unhappiness because men simply become unable to maintain passion with their significant other.
Though the sexual issues generated by Andropause are significant, they pale in comparison to the other issues caused by Low-T.
Testosterone is an important anabolic hormone that affects numerous aspects of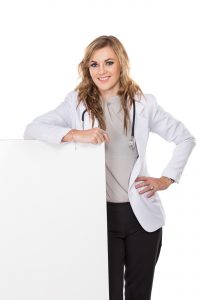 physiological function, and Abnormally Low Testosterone Levels are strongly associated with a number of conditions that significantly impair male mortality, including Diabetes, Hypertension, Heart Disease, and Stroke.
Testosterone Deficiency also leads to a number of other issues that are likely affecting your life right now.
Men with Low-T experience symptoms such as fatigue, anxiety, loss of strength, increased body fat, and more. This condition not only contributes to shortened life expectancy but diminished life quality as well.
Most men that start a Testosterone Regimen experience serious and life-changing results over the course of six months of treatment.
They commonly see improved cholesterol levels, weight loss, increased strength and energy levels, improved mood, and healthier sleep, in addition to improved sexual health and stamina.
Testosterone Deficiency Diagnosis and Treatment in Georgia
With our help, it's easy to have your Testosterone Levels assessed. After a phone consultation with one of our qualified Testosterone Specialists, we will arrange for an appointment with a doctor in your area, where you will undergo a blood sample and a routine physical.
With that information in hand, we will put your blood sample through a Comprehensive Hormone Panel, which is the key to revealing your underlying Hormone Health.
If our tests show that you can benefit from Georgia Testosterone Therapy or any other form of Restorative HRT Treatment, we will work with you to set up a Hormone Therapy Regimen that works for you!
Get Prescription Testosterone in Georgia
Most patients opt for three of our most popular forms of Testosterone Therapy: Low-T Injections (with Testosterone Cypionate or Enanthate), Topical Testosterone, or Testosterone Patch. All three forms of Low-T Treatment are highly effective, it's simply up to your preference as to which feels right for you.
Once you pick a treatment, we will work with you to set up a full lifestyle regimen to maximize the benefits of your Georgia Andropause Therapy. We have access to a pharmacy which specializes in Hormone Therapy, and can have your treatment delivered directly to your door in a matter of days!
Complementary HGH and Bio-Identical Testosterone in Georgia
Our Comprehensive Hormone Panel not only provides information about your Testosterone Levels but the balance of other hormones as well, including Human Growth Hormone.
Many patients choose to undergo Testosterone Therapy and Human Growth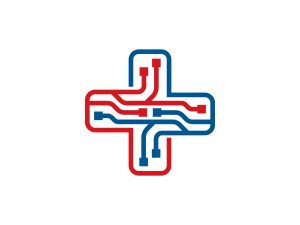 Hormone Therapy simultaneously. Studies have shown that, for patients experiencing both forms of Hormone Imbalance, Combination HRT Therapy enhances the results to a level that could not be obtained by Growth Hormone or Testosterone alone.
Learn More about Georgia
Georgia was among the original thirteen colonies to join the United States in 1788. It was also the last colony established by Great Britain in 1733. Originally intended as a penal colony by Great Britain, over the course of centuries it has become one of the great and prosperous states of the South.
The capital of Georgia is Atlanta, and, in the latter half of the 20th century, the city experienced a massive influx of population and employment opportunities, largely resulting from the massive Delta Hub that operates out of the city.
Atlanta is one of the most massive metropolitan areas in the South, but there are many other population centers in Georgia, including Albany, Athens, Savannah, Macon, Augusta, and Columbus.
Among major Georgia, suburbs are Johns Creek, Roswell, Sandy Springs, and Marietta. There are over five million people in the Atlanta area and over ten million in the state, which means that there are thousands upon thousands of men suffering from issues related to Low-T, most of which may not even realize it!
Georgia Lifestyles and Things to Do in Georgia
There are lots of fun things to do and experience all over the state of Georgia. Atlanta is the cultural capital of Georgia and is considered one of America's Global Cities. Cool places to go in Atlanta include the Atlanta Aquarium, the Coca Cola Museum, Underground Atlanta, and more.
Savanna is a beautiful port town with fantastic nightlife. It is also the oldest standing city in the st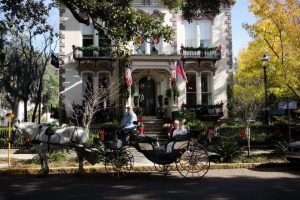 ate of Georgia, largely unscathed from the ravages of the Civil War.
Athens is the home of the University of Georgia and has a burgeoning music scene, the home of bands such as R.E.M and the B52s, among many others. Augusta is most notable for being the location of the Augusta National Golf Club, home of the Master's Golf Tournament.
It's likely that many men just like you play on those beautiful Golf Courses. Perhaps Testosterone Therapy has gotten some of them back out on the course!
Georgia (U.S. state)
Contact Us Today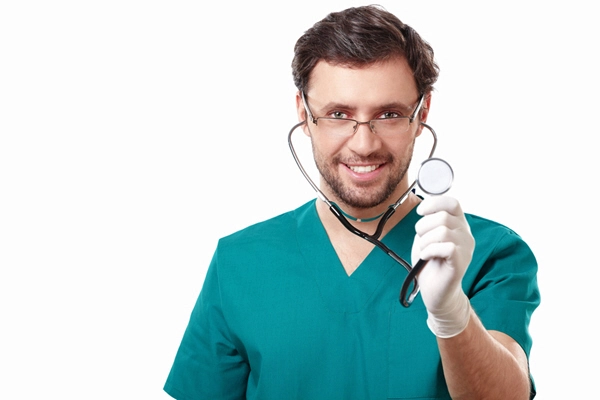 Word Count: 1061