Illinois Blood Testing Facilities

Represents a LabCorp blood testing facility


Represents a Quest Diagnostics blood testing facility
Blood Testing Centers In State: Illinois
LabCorp Blood Testing Centers In Clark County, Illinois
LabCorp Blood Testing Centers In Cook County, Illinois
LabCorp Blood Testing Centers In Dupage County, Illinois
LabCorp Blood Testing Centers In Jefferson County, Illinois
LabCorp Blood Testing Centers In Kane County, Illinois
LabCorp Blood Testing Centers In Lake County, Illinois
LabCorp Blood Testing Centers In Madison County, Illinois
LabCorp Blood Testing Centers In Marion County, Illinois
LabCorp Blood Testing Centers In McHenry County, Illinois
LabCorp Blood Testing Centers In McLean County, Illinois
LabCorp Blood Testing Centers In Monroe County, Illinois
LabCorp Blood Testing Centers In Peoria County, Illinois
LabCorp Blood Testing Centers In St Clair County, Illinois
LabCorp Blood Testing Centers In Will County, Illinois
Quest Blood Testing Centers In Champaign County, Illinois
Quest Blood Testing Centers In Cook County, Illinois
Quest Blood Testing Centers In Dekalb County, Illinois
Quest Blood Testing Centers In Dupage County, Illinois
Quest Blood Testing Centers In Jackson County, Illinois
Quest Blood Testing Centers In Jefferson County, Illinois
Quest Blood Testing Centers In Kane County, Illinois
Quest Blood Testing Centers In Kankakee County, Illinois
Quest Blood Testing Centers In Kendall County, Illinois
Quest Blood Testing Centers In Lake County, Illinois
Quest Blood Testing Centers In Macon County, Illinois
Quest Blood Testing Centers In Macoupin County, Illinois
Quest Blood Testing Centers In Madison County, Illinois
Quest Blood Testing Centers In McHenry County, Illinois
Quest Blood Testing Centers In McLean County, Illinois
Quest Blood Testing Centers In Monroe County, Illinois
Quest Blood Testing Centers In Sangamon County, Illinois
Quest Blood Testing Centers In St Clair County, Illinois
Quest Blood Testing Centers In Will County, Illinois
Quest Blood Testing Centers In Winnebago County, Illinois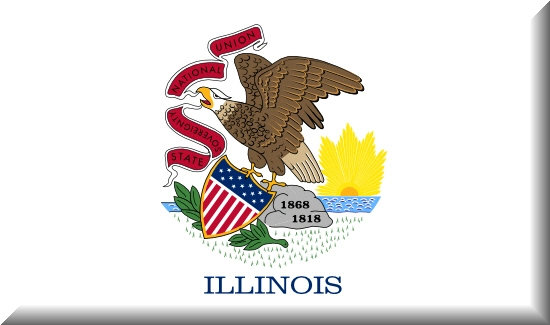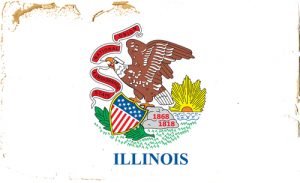 Testosterone deficiency is a serious issue that's widespread across the state of Illinois.
Low-t treatment is becoming more widespread and more socially acceptable with every passing year, but there are still thousands upon thousands of men in Illinois that haven't even considered testosterone therapy.
We operate a licensed and board-certified hormone clinic, and we are proud to extend our services to the citizens of Illinois.
We provide not only testosterone HRT, but human growth hormone injections, sermorelin acetate therapy, and more, to patients thirty years and older. If our clinical hormone evaluation shows that you can benefit from hormone optimization, we can put you on the road to enhanced wellness!
Testosterone Deficiency Depletes Sexual Desire and Ability
Have you experienced a significant decline in libido in the past few months or years? Do you feel like you've lost that romantic spark that used to help sustain your love and your relationship? Believe it or not, it may be largely the result of hormone imbalance.
Testosterone controls and modulates sexual and romantic desire in men (and women actually!), and if you're in the throes of testosterone deficiency, this will damper, or even threaten to extinguish your romantic flame.
Testosterone replacement therapy may be able to help you restore your libido and desire for your partner, and will even help promote sexual ability. Testosterone will also help you maintain a healthy erection so that you can take full advantage of your desire!
Low-T is a Danger to Your Long-Term Health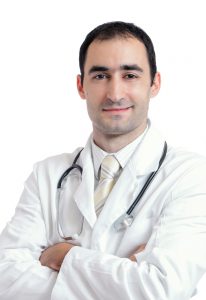 Most men get so overwhelmed by the sexual issues related to testosterone deficiency that they don't even consider the effect that low-t is having on their body and their health.
Healthy testosterone levels are strongly associated with optimal health and wellness. Testosterone keeps muscles strong, wards off body fat, and preserves cardiovascular health and balance. It even helps keep bones strong!
Men that don't get treatment for their testosterone deficiency are more likely to suffer from diabetes, obesity, and cardiovascular disease.
If you've been embarrassed about talking to a doctor about low-t, don't be! There are millions of men going through the exact same issue that you are all across the country.
What are the Signs of Testosterone Deficiency?
Testosterone deficiency is most clearly recognized by a severe reduction in sexual desire, combined with difficulties in maintaining and supporting sexual ability. Other signs of low-t include an increase in body fat, diminished muscle mass, fatigue, and anxiety.
As you can see, low-t is far more than a condition that impacts sexual function, it also depletes your vitality and can have a major effect on your long-term health!
How to Find a Low-T Clinic in Illinois
If you believe that you may be a candidate for bio-identical testosterone therapy, we'd love to help you in your quest for hormone optimization. Our hormone specialists are highly experienced in the diagnosis and treatment of not only testosterone deficiency, but a variety of other issues related to hormone imbalance.
Simply by giving us a call, or by filling out the contact form that you see on this webpage, we can initiate contact and talk about your options and answer any questions that you have on your mind.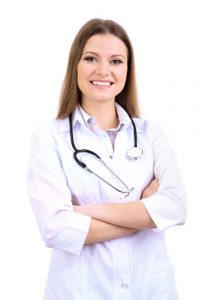 If, after our consultation, you're interested in taking the plunge, we will set up an appointment with a doctor near you that will work with us to get to the bottom of your hormone status.
During this appointment, you'll undergo a routine physical to examine your current health and wellness. Along with that physical, the doctor will also draw a blood sample.
That sample is the key to revealing your needs as a patient. Your sample will undergo a thorough analysis in the form of a comprehensive hormone panel and will be analyzed for a variety of markers for overall health as well as hormone balance.
If our tests show that you are healthy enough for testosterone and that low-t therapy can enhance your life, we can write you a prescription for bio-identical testosterone.
We also work with a pharmacy that specializes in hormone therapy, so we can provide you the best HRT products at an affordable price, and ship them directly to your address!
Options for Illinois Testosterone Therapy
After you've committed to testosterone treatment, you have a number of options on the table to restore testosterone balance. The most popular forms of low-t therapy are testosterone creams, low-t patches, and bio-identical testosterone injections.
Low-t creams are massaged into the skin once daily to boost testosterone levels. Testosterone patches are adhered to the skin once daily and provide steady and constant testosterone delivery throughout the day.
Low-t injections are very popular because they only require administration once every 1-2 weeks, slowly releasing bioavailable testosterone through the science of testosterone esters.
The most commonly prescribed testosterone shots are Testosterone Enanthate and Testosterone Cypionate.
HGH and Testosterone – Could Combination HRT Therapy Be Right for You?
Also, feel free to ask our HRT specialists about human growth hormone therapy. Many men simultaneously suffer from multiple forms of hormone imbalance, and the combination of low-t and HGH deficiency is very common.
If this is the case for you, treating testosterone deficiency without also making the effort to correct growth hormone deficiency will prevent you from getting the best possible results. Talk to one of our hormone advisers to learn more.
Information About Illinois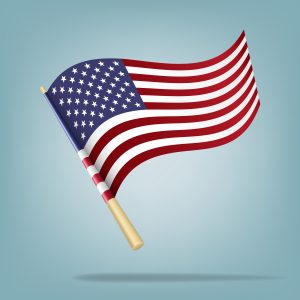 Illinois is the most populous state of the American Midwest, founded in 1818, after being established as part of the Illinois territory in 1809.
There have been three presidents that considered their home in Illinois: Ulysses S. Grant, Barack Obama, and Abraham Lincoln.
Ironically, Ronald Reagan is the only president that was actually born in Illinois but considered California his home state. Illinois is referred to as both the Prairie State and the Land of Lincoln. Though home to the 4th largest metropolitan area on the North American continent, the vast majority of the state, south of Chicago, consists of farmland and agriculture.
Major Cities in Illinois
The largest and most well-known city in Illinois is, of course, Chicago. Chicago is known as both the Windy City and the Second City. Before Los Angeles rose to prominence, Chicago was the second most important city in the country with regard to both culture and economy, behind New York City.
There are two nationally renowned universities in Chicago — The University of Illinois and Depaul.
The most important educational center in Illinois is Champaign, which is the home to the University of Illinois. Many students also go to Evanston to get their education at Northwestern. The capital and seat of the government of Illinois are Springfield. Other major cities include Elgin, Peoria, Springfield, Naperville, Joliet, Rockford, and Aurora.
Major Landmarks of Illinois
Being the seat of culture, Chicago has numerous landmarks that draw tourists from across the country and the world. Popular museums include the Field Museum of Natural History, the Shedd Aquarium, and the Art Institute of Chicago.
For people looking for the perfect panorama of Chicago, the John Hancock Center is a 100 story skyscraper that provides an amazing view. For those interested in history, Springfield is a popular draw because it is the home of the Lincoln Home National Historic Site.
For those interested in hiking and nature, there are some great wilderness areas in Southern Illinois, most notably the Garden of the Gods Wilderness and Giant City State Park.
Contact Us Today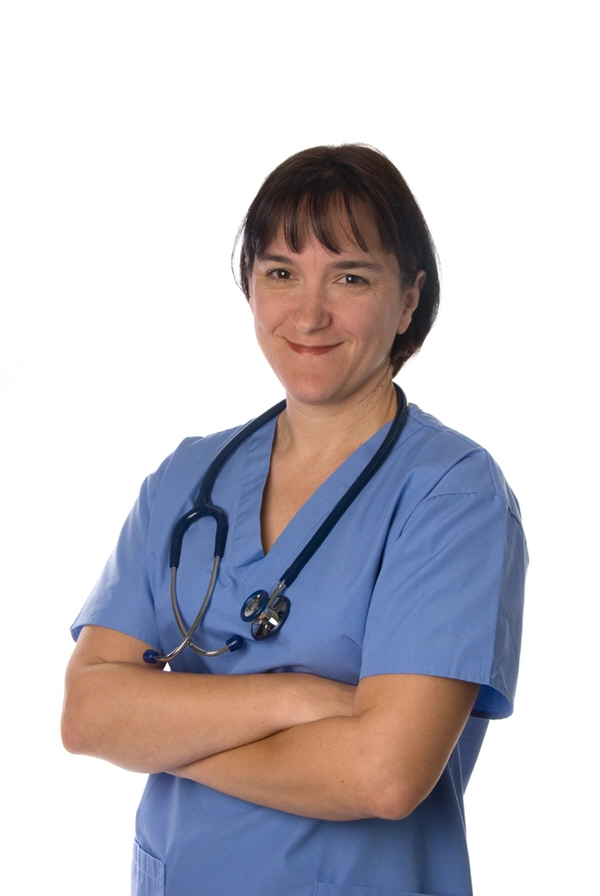 Word Count: 1244