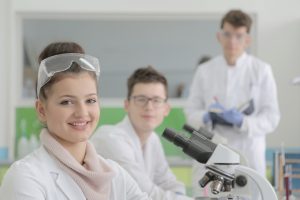 Research points to the effects of testosterone on men's skin and how it will impact the efficacy of skin care products
Dallas, TX (PRWEB) August 24, 2011
Rhonda Allison Cosmeceuticals, a pioneer in professional skin care, has introduced RAW skin care for men based on research of men's skin and the male hormone, testosterone.
Efficacy of Cosmetic Procedures for Men is Affected by Testosterone
Minimally invasive skin treatments and fillers among men are up 110 percent from a decade ago as males of all ages increasingly seek out cosmetic procedures to correct certain features and address skin aging. Recent research into men's skin, however, reveals the effects testosterone has on the efficacy of cosmetics and corrective procedures.
Understanding how testosterone impacts the skin is essential for effectively delivering results, according to Rhonda Allison, founder and CEO of Rhonda Allison Cosmeceuticals and RAW. Since men are results-driven, skin care professionals must understand how to most effectively work with the male hormone and which products specifically target these characteristics.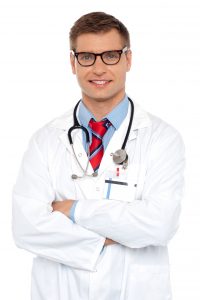 What is Testosterone?
Testosterone is a strong hormone -- considered the king of all hormones -- for men. It is derived from the cholesterol molecule and is responsible for every thing male. Not only does it control a man's fertility, it also has major impacts on lean muscle mass, fat gain and libido, to name just a few things. Therefore, it's not wonder it has impacts on a man's skin as well.
"Skin is a hormone-sensitive organ and men's skin is constantly affected by testosterone," Allison said. "Understanding male hormones helps explain the differences in their skin. For example, testosterone creates a thicker epidermis, toughens facial hair, and increases skin sensitivities, collagen and sebum production."
How Testosterone Affects a Man's Skin
Testosterone influences men's skin in six primary ways:
Increases the acidity to a pH of 4.5
Increases sebum production, resulting in oilier skin and larger pores
Thickens the epidermis
Creates more active fibroblast with more collagen
Increases sensitivity – skin is more prone to redness and under-eye puffiness
Strengthens facial hair – skin becomes prone to irritation from shaving
"Any skin, regardless of sex or race, that produces more testosterone will require active products that support the balance of oils and reduce susceptibility to acne," Allison said. "Similarly, thicker skin will be able to tolerate more active ingredients like retinol, and lactic and salicylic acid, but a balance is required since men's skin is often more sensitive."
How Age Affects a Man's Skin
With men, the visible signs of aging are often more sudden and pronounced. Early signs include thinner skin, and loss of moisture and elasticity. As it progresses, they often form deep-set wrinkles and lines, jowls and sagging skin on the cheeks. Though men and women can use many of the same skin care ingredients, a few that most effectively work with testosterone include:
Sake (rice ferment) – a naturally derived antioxidant, it provides hydration, smoothing and soothing properties, and detoxifies and regenerates skin cells.
Hematite extract – an iron-rich extract that stimulates collagen, and restores, tones and strengthens mature skin.
Peptides – particularly dipeptide diaminobutyroyl benzylamide diacetate, a small peptide that mimics the polypeptide found in viper venom. It inhibits the repetitive muscle contractions that form deep lines.
Kombuchka – a black tea ferment, it has a "lipo-filling" active that offers a natural, non-invasive alternative to plump and smooth skin.
Salicylic acid – helps keep acne-prone skin clear, supports cell turnover, and provides anti-inflammatory, antiseptic and antioxidant properties. It is ideal for sensitive skin.
In addition to testosterone, lifestyle will also influence the quality of men's skin. All of these factors should be taken into account when determining a treatment plan and skin care regimen.

About RAW
RAW is a scientifically formulated skin care regimen exclusively for men. Using the power of raw organic minerals, plants and cutting-edge biotech ingredients, RAW delivers an absolute skin care regimen for men. RAW is designed specifically for male skin, which is typically thicker, more sensitive, produces more sebum and has a lower, more acidic pH level. For more information, visit http://www.rawmethod.com
# # #
Beth Cochran
Wired PR
(602) 758-0750
See the rest here:
Rhonda Allison Incorporates Hormone Research in RAW Men's Skin Care Line
Word Count: 699