Texas Blood Testing Facilities

Represents a LabCorp blood testing facility


Represents a Quest Diagnostics blood testing facility
Blood Testing Centers In State: Texas
LabCorp Blood Testing Centers In Angelina County, Texas
LabCorp Blood Testing Centers In Bexar County, Texas
LabCorp Blood Testing Centers In Bowie County, Texas
LabCorp Blood Testing Centers In Brazoria County, Texas
LabCorp Blood Testing Centers In Brazos County, Texas
LabCorp Blood Testing Centers In Cameron County, Texas
LabCorp Blood Testing Centers In Collin County, Texas
LabCorp Blood Testing Centers In Comal County, Texas
LabCorp Blood Testing Centers In Dallas County, Texas
LabCorp Blood Testing Centers In Denton County, Texas
LabCorp Blood Testing Centers In Ector County, Texas
LabCorp Blood Testing Centers In El Paso County, Texas
LabCorp Blood Testing Centers In Erath County, Texas
LabCorp Blood Testing Centers In Fort Bend County, Texas
LabCorp Blood Testing Centers In Galveston County, Texas
LabCorp Blood Testing Centers In Grayson County, Texas
LabCorp Blood Testing Centers In Gregg County, Texas
LabCorp Blood Testing Centers In Harris County, Texas
LabCorp Blood Testing Centers In Hidalgo County, Texas
LabCorp Blood Testing Centers In Hood County, Texas
LabCorp Blood Testing Centers In Howard County, Texas
LabCorp Blood Testing Centers In Hunt County, Texas
LabCorp Blood Testing Centers In Jefferson County, Texas
LabCorp Blood Testing Centers In Johnson County, Texas
LabCorp Blood Testing Centers In Kaufman County, Texas
LabCorp Blood Testing Centers In Kendall County, Texas
LabCorp Blood Testing Centers In Lubbock County, Texas
LabCorp Blood Testing Centers In McLennan County, Texas
LabCorp Blood Testing Centers In Midland County, Texas
LabCorp Blood Testing Centers In Montgomery County, Texas
LabCorp Blood Testing Centers In Nueces County, Texas
LabCorp Blood Testing Centers In Orange County, Texas
LabCorp Blood Testing Centers In Palo Pinto County, Texas
LabCorp Blood Testing Centers In Parker County, Texas
LabCorp Blood Testing Centers In Potter County, Texas
LabCorp Blood Testing Centers In San Patricio County, Texas
LabCorp Blood Testing Centers In Shelby County, Texas
LabCorp Blood Testing Centers In Smith County, Texas
LabCorp Blood Testing Centers In Tarrant County, Texas
LabCorp Blood Testing Centers In Taylor County, Texas
LabCorp Blood Testing Centers In Tom Green County, Texas
LabCorp Blood Testing Centers In Travis County, Texas
LabCorp Blood Testing Centers In Uvalde County, Texas
LabCorp Blood Testing Centers In Webb County, Texas
LabCorp Blood Testing Centers In Wichita County, Texas
LabCorp Blood Testing Centers In Williamson County, Texas
LabCorp Blood Testing Centers In Wise County, Texas
LabCorp Blood Testing Centers In Other, Texas
Quest Blood Testing Centers In Angelina County, Texas
Quest Blood Testing Centers In Atascosa County, Texas
Quest Blood Testing Centers In Bee County, Texas
Quest Blood Testing Centers In Bell County, Texas
Quest Blood Testing Centers In Bexar County, Texas
Quest Blood Testing Centers In Bowie County, Texas
Quest Blood Testing Centers In Brazoria County, Texas
Quest Blood Testing Centers In Collin County, Texas
Quest Blood Testing Centers In Comal County, Texas
Quest Blood Testing Centers In Dallas County, Texas
Quest Blood Testing Centers In Denton County, Texas
Quest Blood Testing Centers In Ector County, Texas
Quest Blood Testing Centers In El Paso County, Texas
Quest Blood Testing Centers In Fort Bend County, Texas
Quest Blood Testing Centers In Galveston County, Texas
Quest Blood Testing Centers In Grayson County, Texas
Quest Blood Testing Centers In Gregg County, Texas
Quest Blood Testing Centers In Harris County, Texas
Quest Blood Testing Centers In Hidalgo County, Texas
Quest Blood Testing Centers In Hood County, Texas
Quest Blood Testing Centers In Hunt County, Texas
Quest Blood Testing Centers In Jefferson County, Texas
Quest Blood Testing Centers In Jim Wells County, Texas
Quest Blood Testing Centers In Johnson County, Texas
Quest Blood Testing Centers In Lamar County, Texas
Quest Blood Testing Centers In Lubbock County, Texas
Quest Blood Testing Centers In McLennan County, Texas
Quest Blood Testing Centers In Montgomery County, Texas
Quest Blood Testing Centers In Nueces County, Texas
Quest Blood Testing Centers In Orange County, Texas
Quest Blood Testing Centers In Parker County, Texas
Quest Blood Testing Centers In Potter County, Texas
Quest Blood Testing Centers In Smith County, Texas
Quest Blood Testing Centers In Tarrant County, Texas
Quest Blood Testing Centers In Taylor County, Texas
Quest Blood Testing Centers In Travis County, Texas
Quest Blood Testing Centers In Webb County, Texas
Quest Blood Testing Centers In Wichita County, Texas
Quest Blood Testing Centers In Williamson County, Texas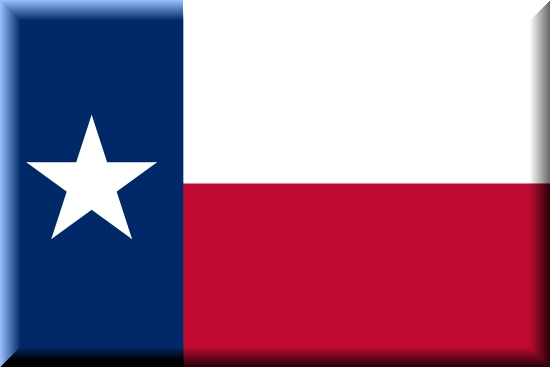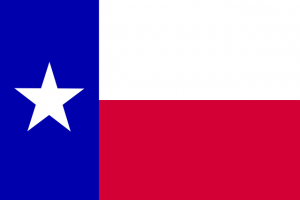 Testosterone Deficiency is a major physiological and psychological health issue afflicting millions of men all over the state of Texas.
Most guys think of Low-T as a primarily sexual disorder, but the health problems connected to Low Testosterone Levels go so much deeper than that.
The most eye-opening symptoms of Andropause (the name for Age-Associated Testosterone Deficiency) are a combination of Erectile Dysfunction and Low Libido, but the other symptoms can contribute to impaired quality of life in other ways.
Our Texas Low-T Clinic offers our Hormone Replacement and Optimization Services to men over the age of thirty that show a clinical need for Hormone Replacement Therapy.
If you feel that you may benefit from the quality HRT Treatments that we provide, we encourage you to contact us today, either via the phone number above or by filling out the contact form on this page.
Testosterone Deficiency Symptoms
Low-T is a multi-faceted medical condition. The following are just some of the symptoms of Low-T:
Loss of Libido
Inhibited Sexual Function
Unexplained Weight Gain
Lack of Confidence
Increased Anxiety
Reduced Muscle Mass and Strength
Loss of Bone Mineral Density
Testosterone Prescriptions in Texas
Luckily for men with Testosterone Deficiency in Texas, it is easier than ever to get a prescription for Testosterone.
Our Licensed and Board Certified Testosterone Clinic has affiliate medical specialists located in every county of Texas that work with us to assess your Health and Hormone State in order to set a course of action to restore healthy Testosterone Levels designed to reduce and even eliminate the symptoms of Testosterone Deficiency.
Types of Bio-Identical Testosterone
Our Testosterone Doctors offer a number of highly effective means of Testosterone Restoration, including Testosterone Injections, Testosterone Patches, and Low-T Creams. Testosterone Creams are applied daily by the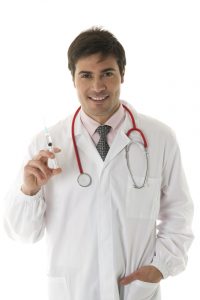 patient, massaged into the skin where it provides a 24-hour supply of Bio-Identical Testosterone.
Low-T Patches are applied to the skin and slowly release testosterone over the course of the day and are replaced daily.
Bio-Identical Injectable Testosterone was the original form of Low-T Therapy and is still popular today. Andropause Injections generally come in two forms: Testosterone Enanthate and Testosterone Cypionate.
Both injections are delivered on a 2-3 week basis, and are not only the cheapest Testosterone Treatments available, but also have the slowest dosing schedule.
HGH and Sermorelin Therapy in Texas
Decades of research have shown that Testosterone Therapy is effective for men with Low-T.
More recent research has shown that, for patients suffering from multiple forms of Hormone Deficiency, Combination Hormone Replacement Therapy is more effective than just treating Low-T alone.
Many men simultaneously suffer from both Low-T and Human Growth Hormone Deficiency, and for them, HGH Replacement and Restoration can provide amplified benefits as compared to either treatment alone.
Our Texas HRT Clinic offers both HGH Injection Therapy and Sermorelin Acetate Therapy for Growth Hormone Deficiency. Talk to one of our Texas Hormone Specialists about how Sermorelin and HGH Compare and how they can improve the results of Testosterone Therapy!
Information about Texas
Texas is the largest state in the contiguous United States, only exceeded in size by Alaska. The state is the second most populous, trailing California and ahead of New York State. Austin is the capital of Texas.
Other Major Cities in Texas include San Antonio, Houston, Fort Worth, Dallas, and El-Paso. Texas is unique in that it is one of the only territories that was an independent nation before it joined the United States, which is how it came by the nickname, the Lone Star State.
Texas Colleges and Universities
As a result of its sprawling size, Texas has a large number of major universities. Important public schools in Texas include the University of Texas, the University of Texas-San Antonio, the University of Houston, Texas A&M, and Texas Tech. Private Schools in Texas include Abilene Christian, Rice, Baylor, Texas Christian, and Southern Methodist.
Texas Football and Professional Sports
Texas is famous for its Football at all levels. The state is known for its sprawling High School Football Fields, such as Allen Eagle Stadium, Buccaneer Stadium in Corpus Christi, and Ratliff Stadium in Odessa.
The most famous college football teams in Texas are the Texas Longhorns, the Texas A&M Aggies, the Baylor Bears, and the TCU Horned Frogs. Texas is also home to one of the most lucrative professional sports teams on earth, the Dallas Cowboys, which is owned by Jerry Jones and who play at Jerry's World, AT&T Stadium in Arlington Texas.
The Houston Texans are the other major NFL Team in Texas. The NBA Basketball Teams in Texas are the San Antonio Spurs, the Dallas Mavericks, and the Houston Rockets. Texas is home to two MLB Teams: the Texas Rangers and the Houston Astros.
Famous Texas Landmarks
One of the most famous landmarks in the state of Texas is the Alamo, located in San Antonio. The Battle of the Alamo was an important battle that took place in 1836 and included famous American men such as James Bowie and David Crocket.
The Mexican army routed the Americans and Texans at the Alamo, which directly led to the American escalation of forces which led to the American victory.
Another important historical location in Texas is Space Center Houston, the central command center of NASA. This is the Houston that you hear mentioned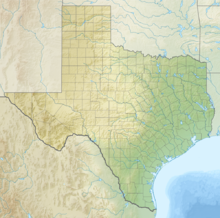 in materials related to the Apollo missions and other space flights. One of the most popular places to go to the beach in Texas is San Padre Island.
Austin is the home of the University of Texas and is world-famous for SXSW, a huge, city-wide music festival that incorporates acts from all over the United States and across the globe.
For people interested in military history, there is a military museum in and around the USS Lexington, docked in Corpus Christi Texas.
Major military outposts in Texas include Sheppard Air Force Base, Ellington Field Joint Reserve Base, Lackland Air Force Base. And National Army Reserve Base Corpus Christi.
Contact Us Today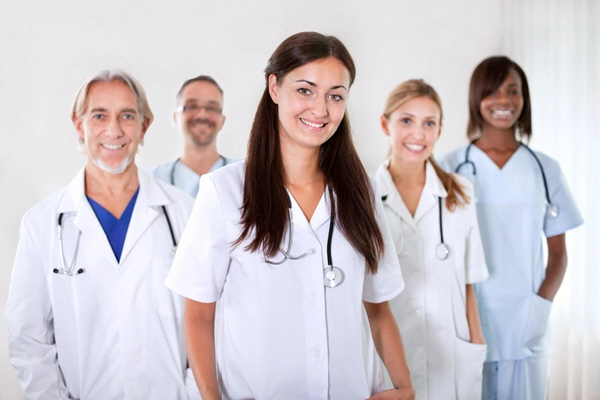 Word Count: 1013