California Blood Testing Facilities

Represents a LabCorp blood testing facility


Represents a Quest Diagnostics blood testing facility
Blood Testing Centers In State: California
LabCorp Blood Testing Centers In Alameda County, California
LabCorp Blood Testing Centers In Butte County, California
LabCorp Blood Testing Centers In Contra Costa County, California
LabCorp Blood Testing Centers In Del Norte County, California
LabCorp Blood Testing Centers In Fresno County, California
LabCorp Blood Testing Centers In Imperial County, California
LabCorp Blood Testing Centers In Kern County, California
LabCorp Blood Testing Centers In Los Angeles County, California
LabCorp Blood Testing Centers In Madera County, California
LabCorp Blood Testing Centers In Marin County, California
LabCorp Blood Testing Centers In Merced County, California
LabCorp Blood Testing Centers In Monterey County, California
LabCorp Blood Testing Centers In Napa County, California
LabCorp Blood Testing Centers In Nevada County, California
LabCorp Blood Testing Centers In Orange County, California
LabCorp Blood Testing Centers In Placer County, California
LabCorp Blood Testing Centers In Riverside County, California
LabCorp Blood Testing Centers In Sacramento County, California
LabCorp Blood Testing Centers In San Bernardino County, California
LabCorp Blood Testing Centers In San Diego County, California
LabCorp Blood Testing Centers In San Francisco County, California
LabCorp Blood Testing Centers In San Joaquin County, California
LabCorp Blood Testing Centers In San Luis Obispo County, California
LabCorp Blood Testing Centers In San Mateo County, California
LabCorp Blood Testing Centers In Santa Barbara County, California
LabCorp Blood Testing Centers In Santa Clara County, California
LabCorp Blood Testing Centers In Santa Cruz County, California
LabCorp Blood Testing Centers In Shasta County, California
LabCorp Blood Testing Centers In Siskiyou County, California
LabCorp Blood Testing Centers In Solano County, California
LabCorp Blood Testing Centers In Sonoma County, California
LabCorp Blood Testing Centers In Stanislaus County, California
LabCorp Blood Testing Centers In Tehama County, California
LabCorp Blood Testing Centers In Tulare County, California
LabCorp Blood Testing Centers In Ventura County, California
Quest Blood Testing Centers In Alameda County, California
Quest Blood Testing Centers In Amador County, California
Quest Blood Testing Centers In Butte County, California
Quest Blood Testing Centers In Colusa County, California
Quest Blood Testing Centers In Contra Costa County, California
Quest Blood Testing Centers In Fresno County, California
Quest Blood Testing Centers In Glenn County, California
Quest Blood Testing Centers In Imperial County, California
Quest Blood Testing Centers In Kern County, California
Quest Blood Testing Centers In Kings County, California
Quest Blood Testing Centers In Los Angeles County, California
Quest Blood Testing Centers In Madera County, California
Quest Blood Testing Centers In Marin County, California
Quest Blood Testing Centers In Mariposa County, California
Quest Blood Testing Centers In Merced County, California
Quest Blood Testing Centers In Monterey County, California
Quest Blood Testing Centers In Napa County, California
Quest Blood Testing Centers In Orange County, California
Quest Blood Testing Centers In Placer County, California
Quest Blood Testing Centers In Riverside County, California
Quest Blood Testing Centers In Sacramento County, California
Quest Blood Testing Centers In San Bernardino County, California
Quest Blood Testing Centers In San Diego County, California
Quest Blood Testing Centers In San Francisco County, California
Quest Blood Testing Centers In San Joaquin County, California
Quest Blood Testing Centers In San Mateo County, California
Quest Blood Testing Centers In Santa Barbara County, California
Quest Blood Testing Centers In Santa Clara County, California
Quest Blood Testing Centers In Santa Cruz County, California
Quest Blood Testing Centers In Shasta County, California
Quest Blood Testing Centers In Solano County, California
Quest Blood Testing Centers In Sonoma County, California
Quest Blood Testing Centers In Stanislaus County, California
Quest Blood Testing Centers In Tehama County, California
Quest Blood Testing Centers In Tulare County, California
Quest Blood Testing Centers In Tuolumne County, California
Quest Blood Testing Centers In Ventura County, California
Quest Blood Testing Centers In Yolo County, California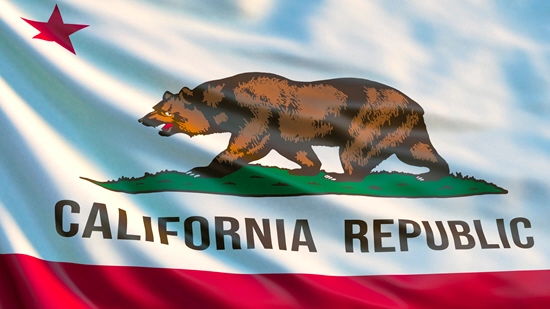 California is one of the most amazing states in the country, full of beauty and splendor. It could take one hundred years to even scrape the surface of what California has to offer.
If you're interested in experiencing as much of what the state has to offer, you should take steps to maintain your health and wellness, so that you can live a long life full of conscientious vitality.
At our Licensed and Board Certified Hormone Clinic, we can increase the odds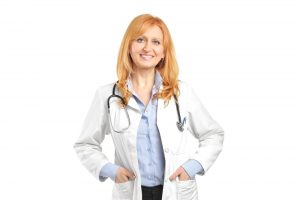 that you will maximize and extend your life expectancy through the use of Comprehensive Hormone Replacement Therapy with Testosterone.
We combine effective HRT Treatments such as Human Growth Hormone Therapy and Testosterone Restoration with personalized health and lifestyle guidelines in order to help you experience a version of yourself that you have not experienced in years or even decades—in some cases, never.
Just by filling out the contact form that you see on this page, or giving us a call during normal business hours, using the phone number that you see at the top of the page, you can set up an appointment with one of our many affiliates all over the state of California.
In just a single appointment, we can obtain all of the pertinent medical information that we need to create a potentially life-changing HRT Program just for you! We are proud to serve patients thirty years and older.
California Testosterone Replacement Therapy for Andropause and Low-T
There is a Low-T epidemic in the United States today, which stretches from coast to coast and affects millions of aging men all over America. Even with the surge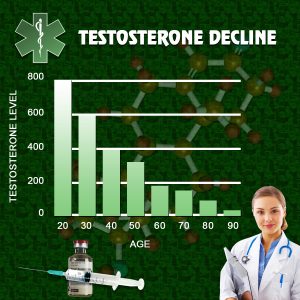 in Testosterone Deficiency Treatments taking place in California, there are still way too many men that languish in their deficiency rather than seek out treatment.
There are a lot of things that contribute to this malaise. Many men are simply afraid to go see a doctor, much less a Testosterone Physician.
Other men simply give up on their sex lives, without realizing the hugely detrimental effects that Low-T has on cardiovascular health, confidence, mood, strength, body fat, and more.
Testosterone is the most important male hormone that there is, and studies have shown that Prescription Testosterone Therapy is both highly effective and considered safe than ever.
Allow our talented Low-T Specialists to take special consideration of your Hormone Balance and offer a comprehensive solution to your Hormone Imbalance and Deficiency.
Our Hormone Clinic offers a number of solutions to Andropause, including Low-T Patches, Testosterone Creams, and (our most affordable) Testosterone Injections.
If you've felt a lull in your sexual satisfaction combined with anxiety, depression, weight gain, or fatigue, we encourage you to reach out to us or another qualified California HRT Clinic in order to boost your wellness and improve your quality of life! Our Testosterone Doctors have years of experience in treating men just like you.
California Human Growth Hormone and Sermorelin Acetate for Symptomatic HGH Deficiency
Hormone Balance is so vital, but maintaining normal Hormone Levels is a precarious balance. Too little or too much of any particular hormone can cause other Hormones to suffer as well.
Too much cortisol can suppress levels of other hormones associated with good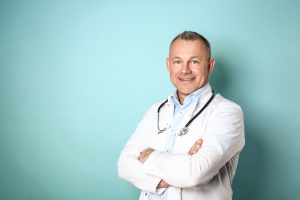 health. For this reason, and because both hormones are a victim of age-related deficiency, both Testosterone and HGH Levels are linked. Health issues related to one form of deficiency can increase the likelihood of a deficiency in the other.
For this reason, when we analyze your Testosterone Levels, we also analyze your blood sample using a Comprehensive Hormone Panel, which allows us to assess a number of variables associated with both your overall health and your Hormone Balance.
HGH Deficiency is strongly correlated with a number of issues that can suppress your health and wellness, such as Obesity, high blood pressure, depression, mild cognitive impairment, and suppressed immune system.
If our tests show that you suffer from Age-Related HGH Deficiency (also referred to as Somatopause), we can write you a prescription for real Bio-Identical Human Growth Hormone in order to restore normalized Hormone Levels. We can even prescribe HGH and Testosterone simultaneously both safely and effectively.
We also offer Sermorelin Acetate Therapy, a legal HGH alternative that has been shown to be equally effective at boosting Growth Hormone Production.
Sermorelin is less expensive than Recombinant HGH and can be prescribed off-label, giving our California HRT Doctors the flexibility necessary to treat all of our patients, including those that may not qualify entirely for Human Growth Hormone.
Information about the State of California
California is the most populous state in the Union, and is the second-largest state by area, behind only Alaska and immediately ahead of Montana.
Though California was the 31st state admitted into the United States, and the furthest contiguous state from the original 13 colonies, it has benefitted greatly from multiple migrations that have taken place over the last 150 years.
California is also one of the most diverse states in the United States, home to millions of African Americans, Latinos, and Asians.
The first population boom for California took place in 1849, as the discovery of gold in California and the mountain west led to a population boom by the standards of the age.
Though California only became a territory in 1847, by 1850, the state's population had already grown to such an extent that it quickly voted for and was accepted for statehood by the United States Congress.
California Sports teams and Colleges
The Capitol of the state of California is Sacramento, and other important cities include Fresno, San Francisco, San Jose, San Diego, and Los Angeles. California is home to a large number of sports teams.
Football teams include the Oakland Raiders, the San Francisco 49ers, the Los Angeles Rams, and the San Diego Chargers. Basketball teams include the Golden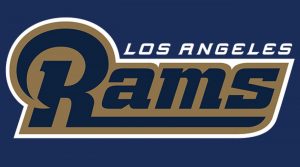 State Warriors, L.A. Lakers, Los Angeles Clippers, and the Sacramento Kings.
Baseball teams include the Los Angeles Angels of Anaheim, the San Francisco Giants, the San Diego Padres, and the Oakland Athletics. There are a huge number of colleges in California, but some of the most prominent include UCLA, Stanford, the University of Southern California, UC Davis, and Berkeley.
California
Contact Us Today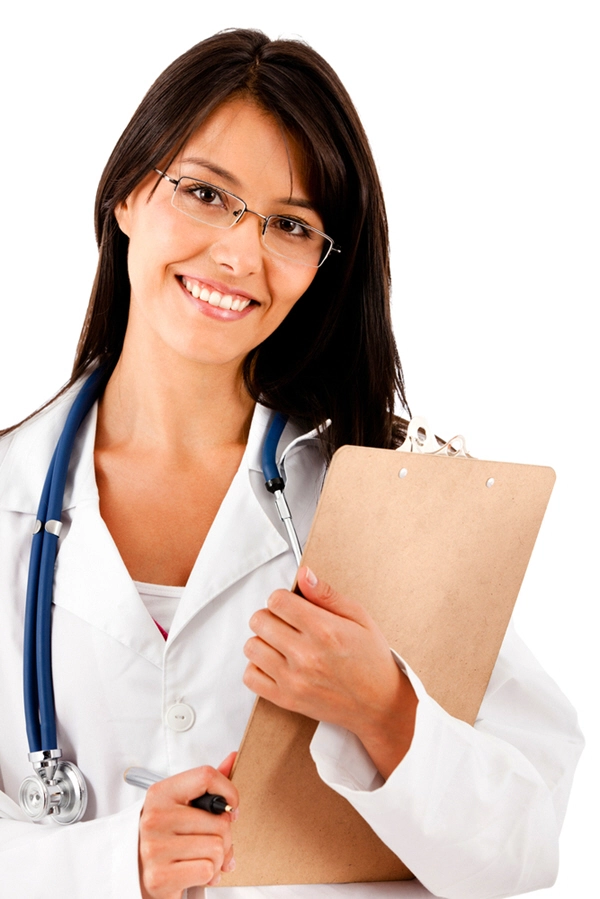 Word Count: 1044